Has the summer of 2023 been the hottest one yet? It certainly seems so. The time is now to put aside sentiment and the allure of conspiracy theories and really, honestly, see what is happening around us.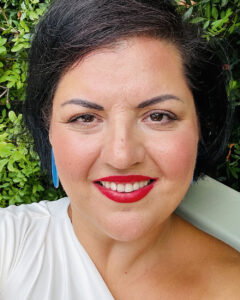 Scientific evidence strongly suggests that the earth's climate has been undergoing significant changes over the past century primarily due to human activities including fossil fuel burning, deforestation, industrial processes, and other greenhouse gas emissions.
We are observing rising temperatures on a global level, with more frequent and intense heatwaves, melting ice caps and rising sea levels, coastal flooding and loss of land, extreme weather events such as hurricanes, storms, persistent wildfires, and droughts, ocean acidification that drastically affects marine life and ecosystems, and last but by no means least, biodiversity loss, as changing temperatures contribute to species extinction.
Yes, climate change is a complex and multifaceted issue, and its effects can vary regionally. But we are seeing these intense phenomena more and more across the globe. My question is: Are governments, organizations, and individuals worldwide taking the necessary actions to address and mitigate the impacts of climate change? Are we stepping up our efforts to transition to renewable energy sources, promote sustainable practices, and reach emission reduction targets?
Because the clocks certainly aren't striking thirteen. We have long known about this. We were warned. I'll mention just one fairly recent example. Many of you may remember Davis Guggenheim's widely publicized 2006 documentary An Inconvenient Truth, which focused on the issue of climate change and its potential consequences and featured former United States Vice President Al Gore. Using scientific data, the documentary explained how human activity, particularly the burning of fossil fuels, was leading to an increase in greenhouse gas emissions and subsequently causing global warming and climate change. It went on to emphasize the planet's warming trend, highlighting the increase in global average temperatures over the past century and, most importantly, stressing the projected future temperature rise if emissions continue unabated.
Scientists have been going on and on for decades. And although the pressing matter of climate change has finally gained attention, we still need to push governments to take the necessary measures and raise public awareness about its potential impacts. If we don't, the summer of 2023 will be the coolest summer of the rest of our lives.