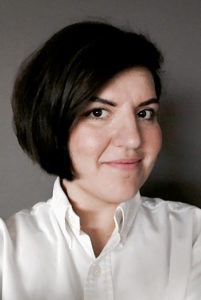 2020 is over and not a moment too soon. The year we just said goodbye to certainly gave the entire world more than we can chew. But the news isn't all bad.
2020 was a year we're all happy to have put behind us. As far as bad years go, it truly had it all: It was the second warmest year on record. Australia bushfires killed as many as 500 million animals. Turkish troops were deployed to Libya. The Taal Volcano in Luzon erupted. The UK and Gibraltar withdrew from the European Union. The IMF projected the world economy would shrink by 3%, comparing it to the Great Depression of the 1930s. Flash floods hit Somalia. Cyclone Amphan killed hundreds in eastern India and Bangladesh. Protests in response to the killing of George Floyd broke out across the U.S. and around the world. The WHO reported six new cases of Ebola, while UNICEF reported five deaths. Russia reported that 20,000 tons of oil leaked within the Arctic Circle. Massive earthquakes hit Mexico, Greece, and Turkey. Planes crashed in Iran and Pakistan. Murder hornets arrived in the US. Terrorists hit in France and Austria. And last but not least, Covid-19 spread across the world, resulting in over 90 million confirmed cases and 1.9 million deaths by January 2021.
Yet in a year that seems a total catastrophe, positive news also emerged. Nature regenerated as a result of lockdowns, carbon dioxide emissions from electricity generation dropped by 12% across the European Union, with output from hard coal-fired power plants falling by 24%. The EU made environmental protection history by banning single-use plastics. SpaceX's Crew Dragon, the first commercial spacecraft to send astronauts into orbit, launched, marking a major milestone for private-sector space exploration. We learned to work, hold meetings and network from afar. Stories about human decency and goodness finally made the news. Numerous volunteer groups were set up around the world to help vulnerable individuals that have had to self-isolate during the pandemic. And of course, thanks to thousands of committed scientists the world over working around the clock on Covid-19 treatments, many vaccines have and are being developed and millions of people have already been vaccinated. Truly, the best of news is just around the corner.
Right now, many of us are still under lockdown. Trying to stay safe. Case counts and death tolls dominate the news. But this too shall pass. January 1, 2021, marked a new beginning. Let's make it count.