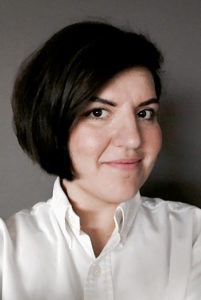 Amid a health crisis, environmental catastrophes, and historic protests against systemic racism, the 2020 US elections will take place in uniquely challenging circumstances and are set to be among the most consequential in recent memory.

Taking place once every four years, United States presidential elections are indirect elections in which citizens who are registered to vote cast ballots for members of the Electoral College, who in turn elect the president and vice president. The candidate who receives an absolute majority of electoral votes (at least 270 out of 538) is elected. Congress then certifies the results in early January, with the presidential term beginning on Inauguration Day, on January 20. Voters will go to the poll for the 59th quadrennial presidential election on Tuesday, November 3, 2020. The Electoral College will then vote on December 14 to either elect a new president and vice president or reelect the incumbents. Trump secured the Republican nomination with incumbent Vice President Pence on his side. Former Vice President Joe Biden secured the Democratic nomination, announcing that his running mate would be Senator Kamala Harris. Jo Jorgensen and Howie Hawkins are the Libertarian and Green nominees respectively.
But this is no ordinary election. The ongoing Covid-19 pandemic has resulted in more than six million confirmed cases and over 200,000 deaths across the country and has wreaked havoc in every area of life, not least in business and education; it is also changing how the presidential campaigns are conducted and how US citizens are going to vote. Conventions have been canceled or take place online, in-person campaigning and interviews have been drastically reduced, and fundraising is mostly digital. More importantly, as it has raised issues of interference, many states have swiftly changed how people get and submit their ballots.
One thing is certain: The crises and realities Americans were brought face to face with in these past few months have made people more alert and helped them realize that their vote matters. Millions of voters, thousands of Greek-Americans of the diaspora amongst them, will soon go to the polls to cast their ballots in a vastly different election-and world entirely-knowing that after these past few months American politics may never be quite the same again.