The American-Hellenic Chamber of Commerce was formed in 1932 and today remains one of the most active and successful Amchams in Europe. Throughout the Chamber's history, it has hosted Presidents and Prime Ministers, launched events and conferences on both sides of the Atlantic and has promoted the interests of its members while enhancing Greece-U.S. commercial and trade relations.
1930's
1932 Establishment of the American-Hellenic Chamber of Commerce
1950's
1957 1st Annual Dinner, The Waldorf Astoria
1960's
1965 1st Thessaloniki International Fair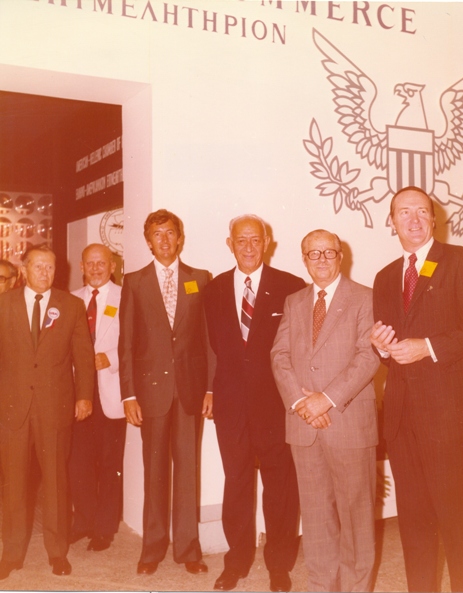 1980's
1985 (January) 1st New Year's Reception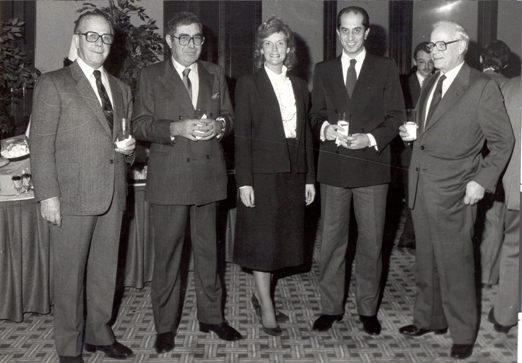 1985 (September) Address by Gaston Thorn, President of the European Commission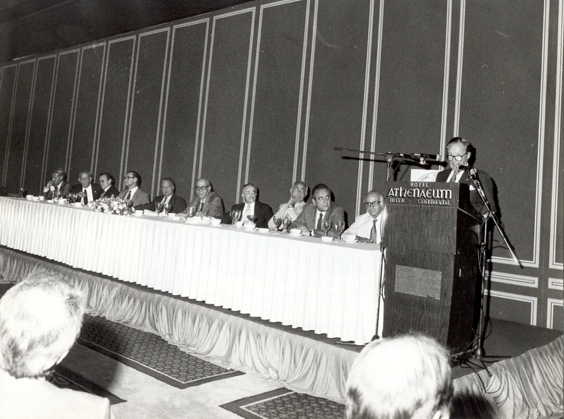 1985 (December) Annual Dinner, Lee Huebner, Publisher IHT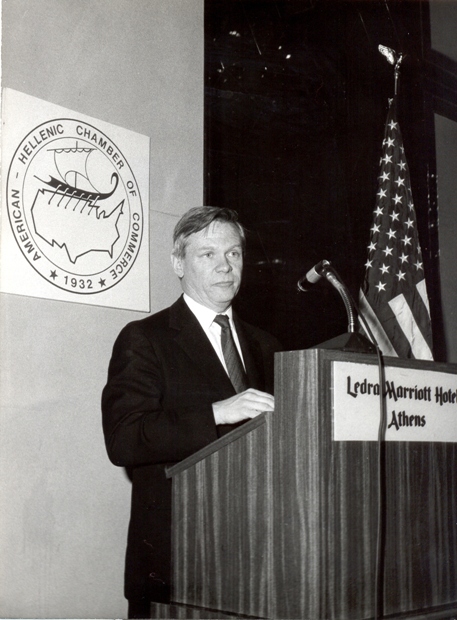 1986 (May) 1st IHT Conference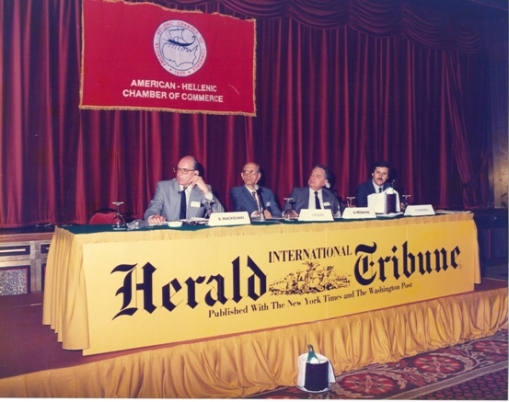 1986 (June) 1st Posidonia Exhibition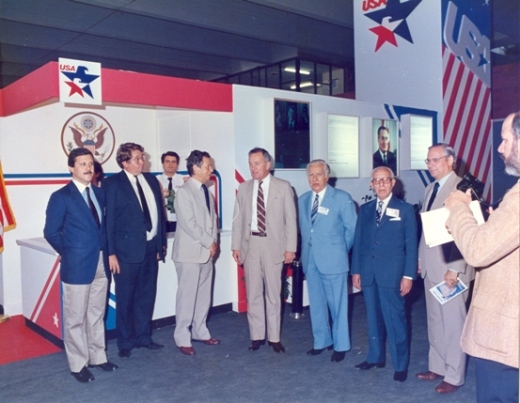 1987 (June) Address by Andreas Papandreou, Prime Minister of Greece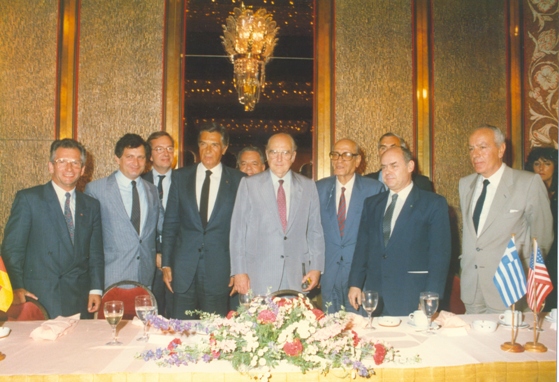 1988 (January) 1st Amtech Exhibition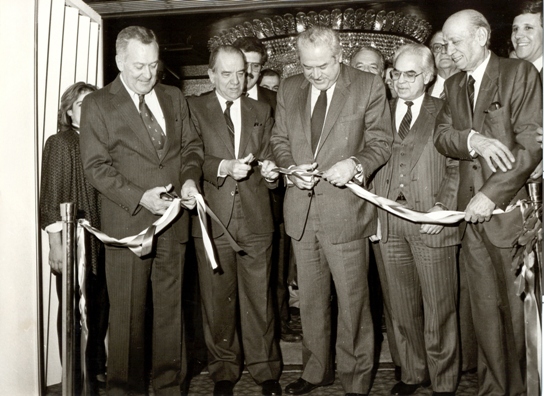 1988 (October) 1st Defendory Exhibition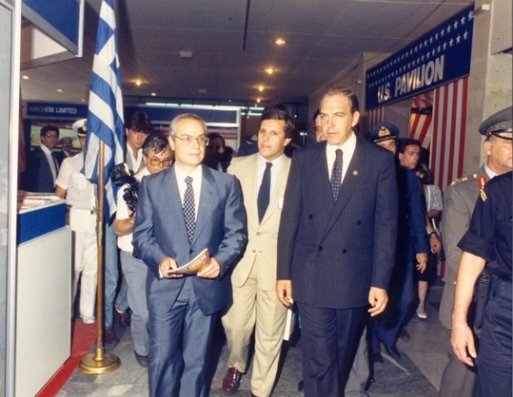 1990's
1990 1st Greek Economy Conference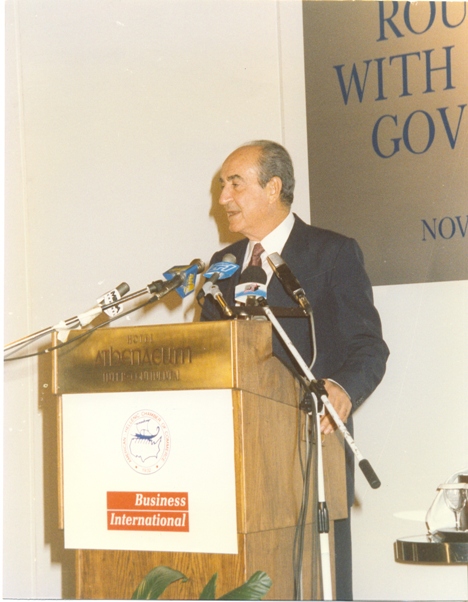 1991 (July) Address by US President, George H. W. Bush visit to Greece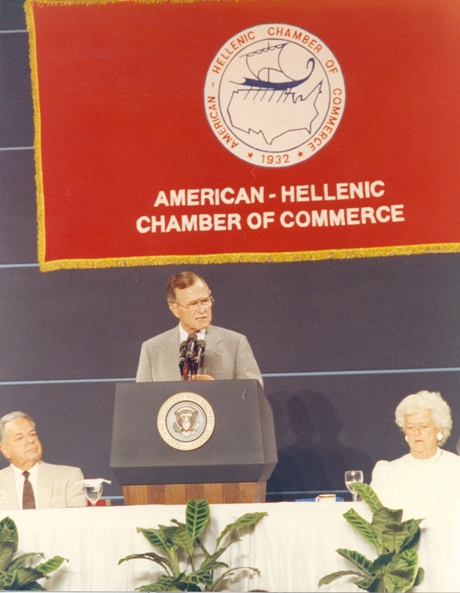 1991(July) Address of His Eminence the Archbishop of North and South America Iakovos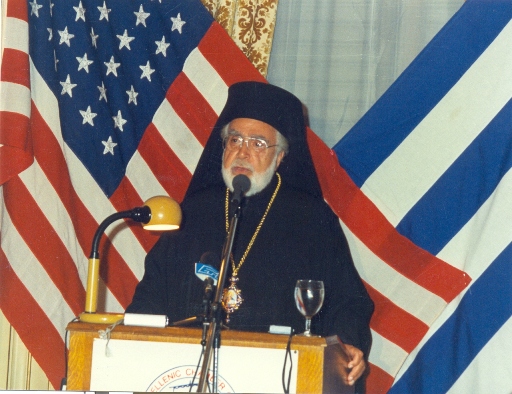 1992 (January) Chamber's 60th Anniversary Celebration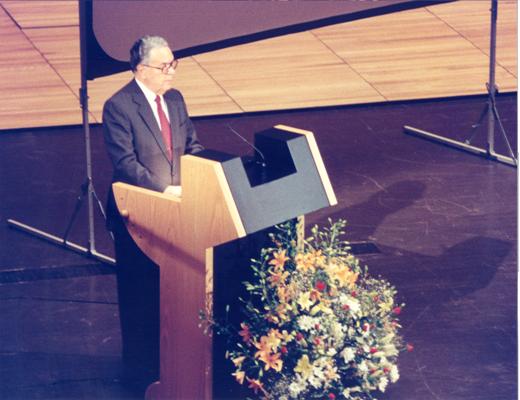 1992 (May) Greek Artists Exhibition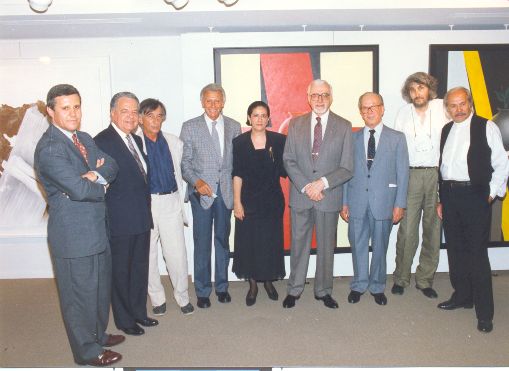 1992 (November) 1st Thanksgiving Dinner
1993 (March) 1st Banktech Exhibition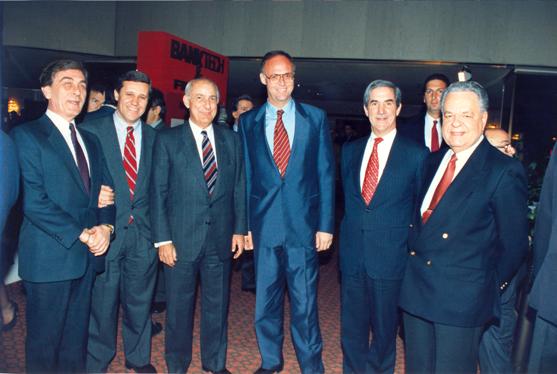 1993 (June) USA-Greece-Turkey Conference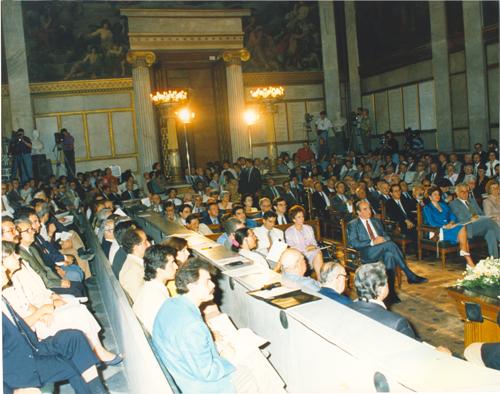 1993 (September) Address by Michail Gorbachev, f. President of the Soviet Union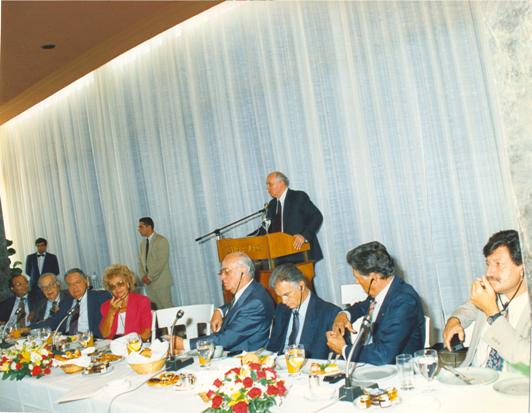 1994 (April) 1st Balkan Conference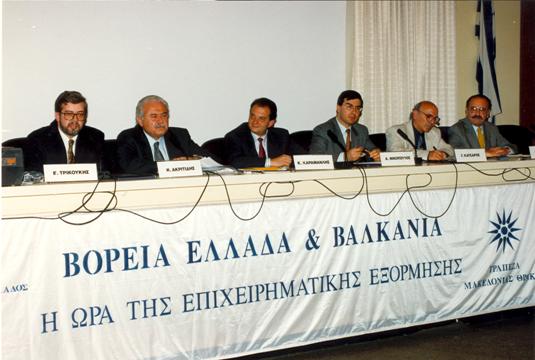 1994 (April) Prime Minister Andreas Papandreou visit to the United States of America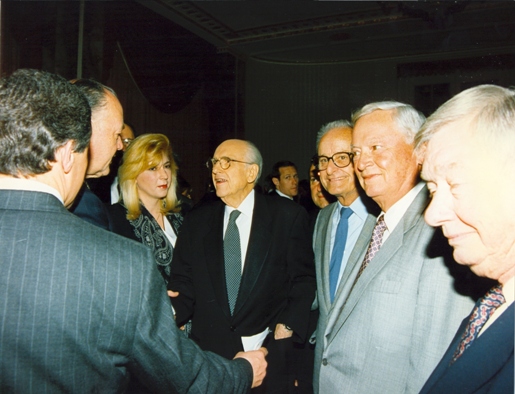 1994 (September)The Balkans & Eastern Mediterranean Conference in Washington, DC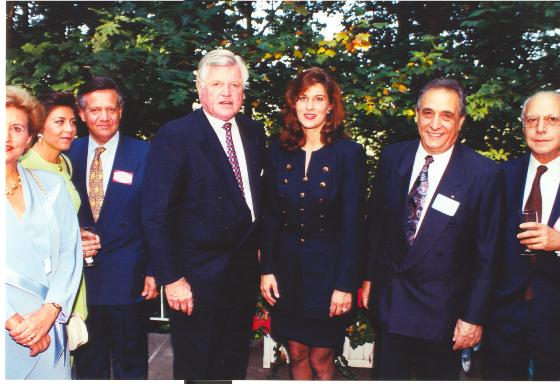 1995 (June) Eisenhower Exchange Fellowships Regional Conference/ Challenges of the Year 2000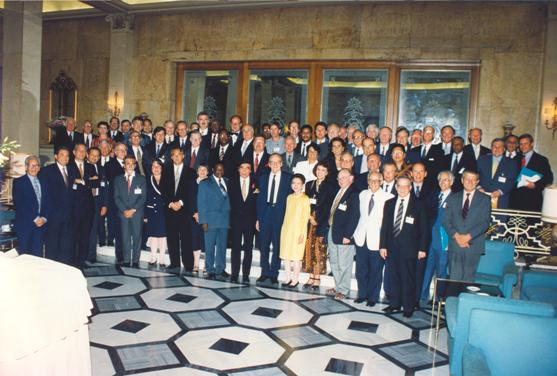 1996 (March) First Lady Hillary Rodham Clinton Visit to Greece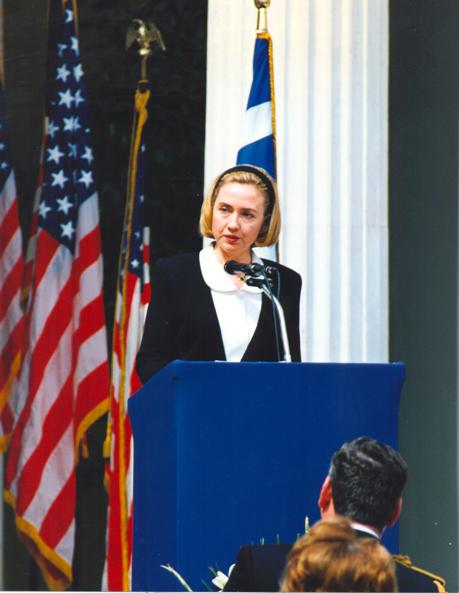 1999 (July) Business Delegation to Albania
1999 (November) US President William J. Clinton visit to Greece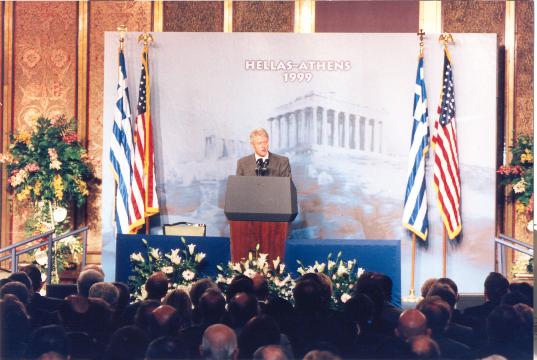 1999 (November) 1st Professional Women's Forum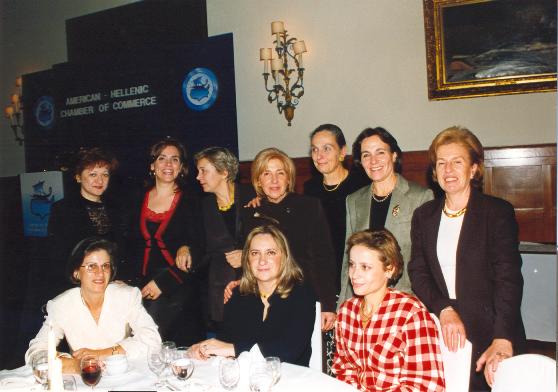 2000s
2000 (January) Business Delegation to Kossovo
2000 (December) Business Delegation to Bulgaria/ Skopjie
2001 (January) 1st Comdex Greece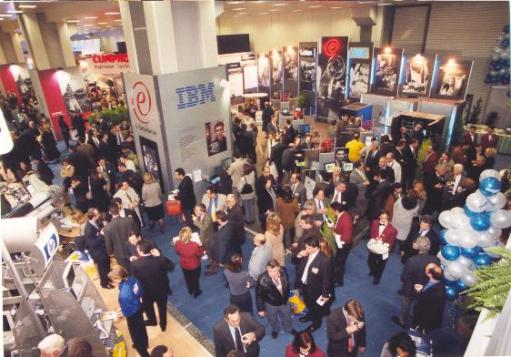 2002 (February) 1st Healthworld Conference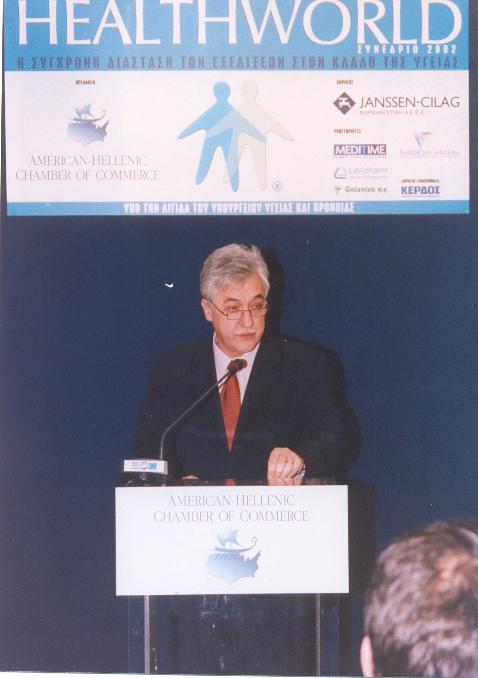 2002 (April) Prince Alexandros & Princess Catherine of Yugoslavia visit
2002 (September) Michael R. Bloomberg, Mayor of the City of New York
2002 (November) Chamber's 70th Anniversary Celebration
2003 (June) 1st CSR Conference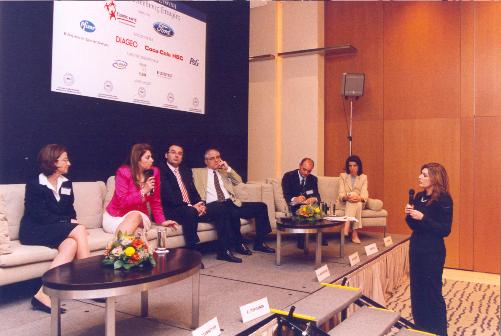 2004 (June-July) Trade Mission to Bulgaria
2004 (October) 1st Taxation Conference (Athens & Thessaloniki)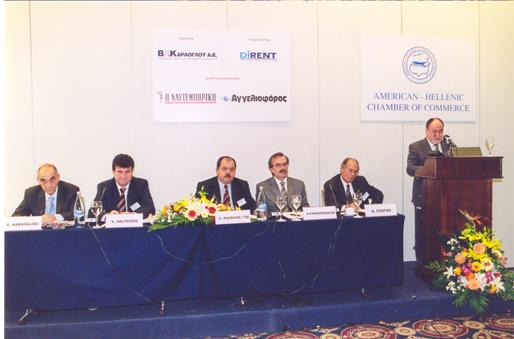 2005 (March) Tourism Conference New York Greece the Ultimate Destination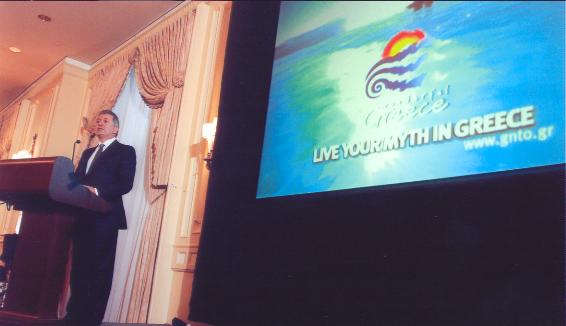 2006 (March) Trade Mission to Albania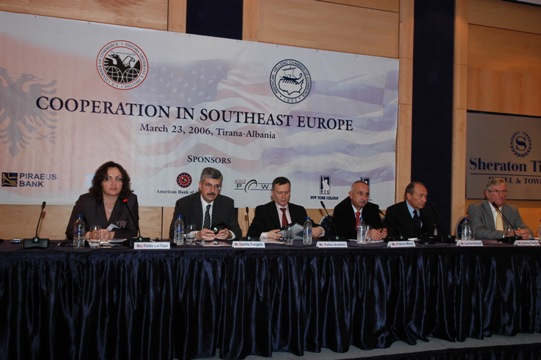 2006 (October) 1st Branding Conference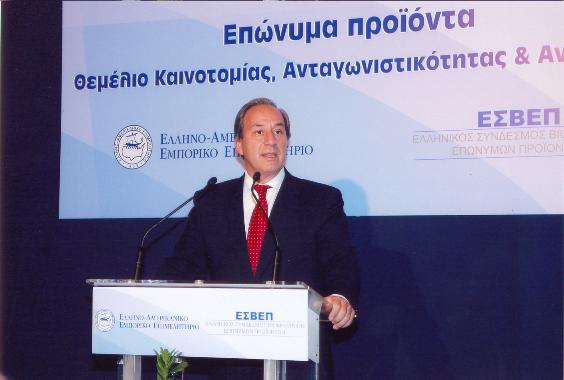 2007 (March) Delegation to Romania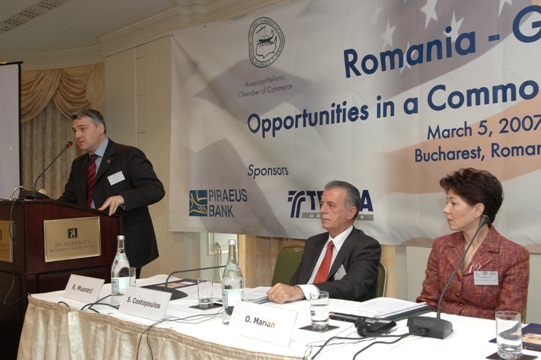 2007 (April) Trade Mission to Egypt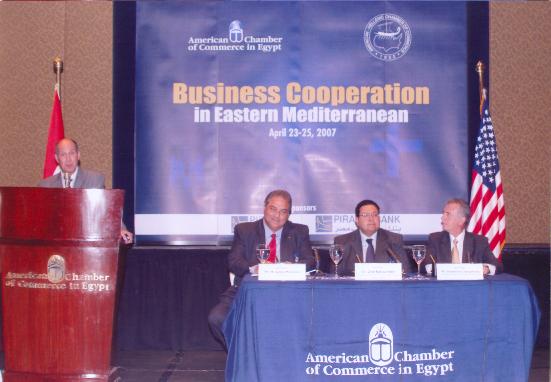 2007 (July) Thomas Donohue, President & CEO, US Chamber of Commerce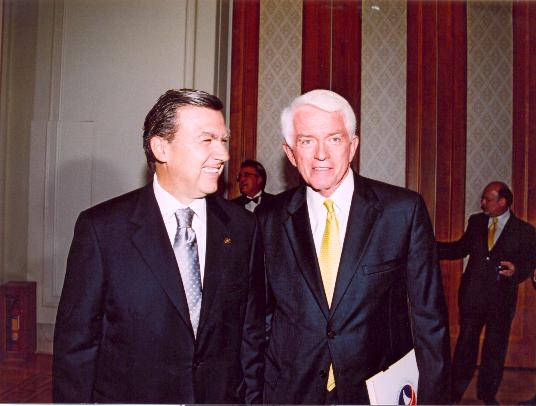 2008 (June) Conference in Washington DC: Opportunities in The New Greece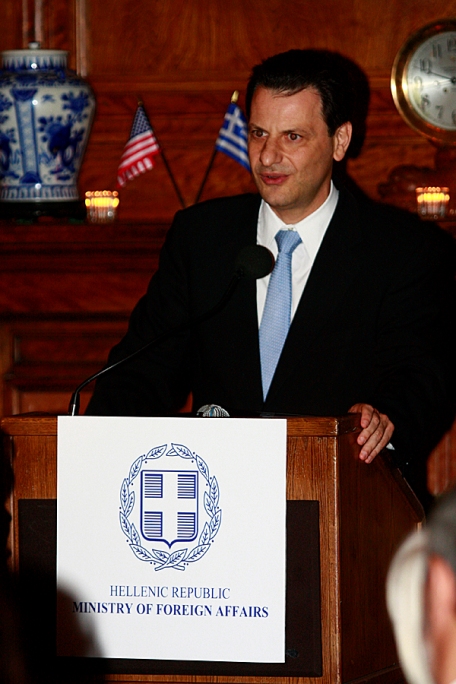 2009 (April)  Dinner with keynote speaker George Provopoulos, Governor, Bank of Greece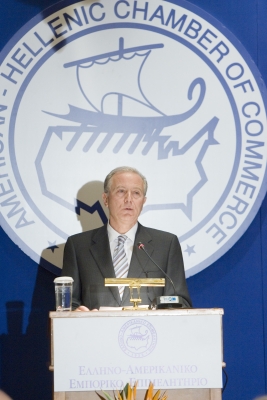 2009 (May) Series of events organized in cooperation with the five Bilateral Chambers
(American-Hellenic, British Hellenic, French Hellenic, German Hellenic and Italian Hellenic)
entitled "The Future of the Greek Economy: In Quest of a New Strategy"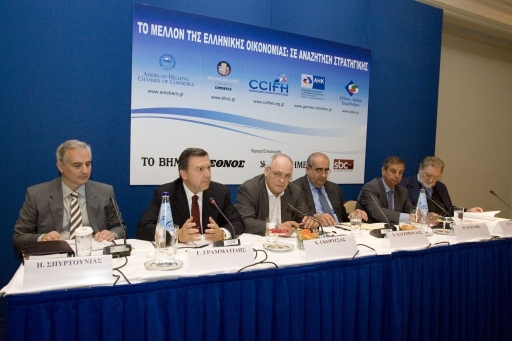 2009 (June) 1st Corporate Governance Conference: "Innovative Practices for the Public, Banking and Corporate Governance"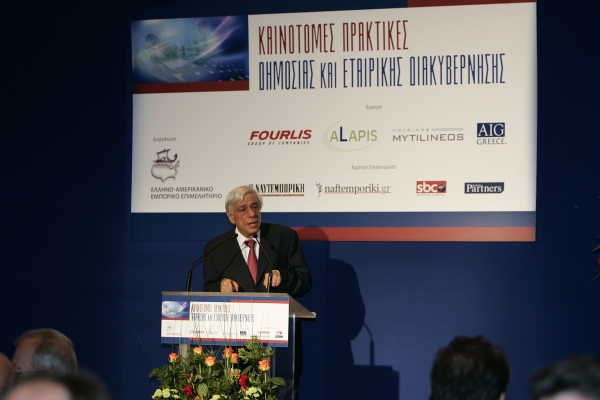 2009 (June) The Women in Business Committee 1st Forum 2009, Inclusive Leadership: A Case for Women on Boards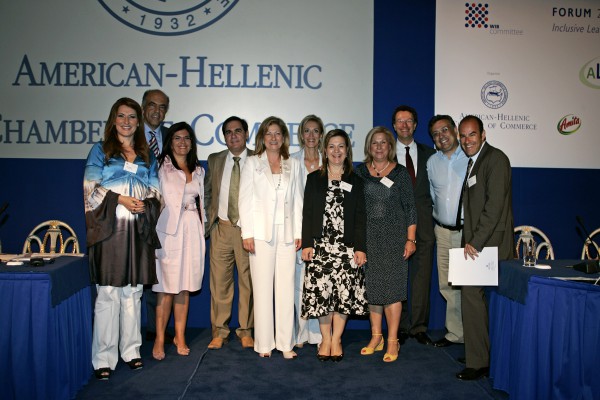 2009 (November) 1st Innovation and Education Committee Conference entitled "The Contribution of Innovation & Education to Enterprise Development"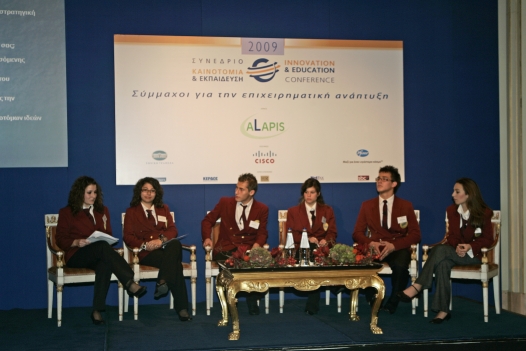 The American-Hellenic Chamber of Commerce has been served by leaders of the business community, who have strived to strengthen the role of the Chamber since its founding. In 2001, the Chamber elected to have one president serve, rather than one Greek and one American President, in an effort to streamline its administrative procedures.
1953 – 1962  P. Anagnostopoulos
1962 – 1974  K. Lazarakis
1975 – 1998  D. Petsiavas
1998 – 2001  C. Papagiannacopoulos
2001 – 2007  S. Costopoulos
2007 – 2013  Y. Gramatidis
2013 – 2019  S. Anastasopoulos
1953 – 1955  M. Ferson
1960 – 1962  S. Moody
1968  G. Mcgruder
1969 – 1971  F. Kiddoo
1971  N. Chambers
1971 – 1977  C. Sykes
1977 – 1978  B. Cook
1978 – 1988  C. Politis
1988 – 1998  C. Ioannou
1998 – 2000  A. Manias
2000 – 2001  G. Kostakis
The Executive Director of the American-Hellenic Chamber of Commerce is responsible for the day-to-day operation of the Chamber. The Executive Director is a full-time professional, who oversees the Chamber staff and implements strategy in cooperation with the Executive Committee and Board of Directors
– 1963  D. Avramides
1963 – 1979  D. Georgiopoulos
1980 – 1995  S. Tsomokos
1995 – 2001  S. Yannopoulos
2001 – 2009  A. Lamnidis