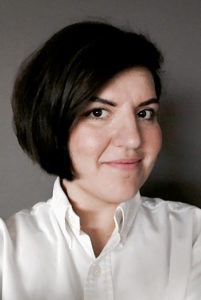 The function of education is to teach one to think intensively and to think critically. Intelligence plus character – that is the goal of true education. — Dr. Martin Luther King, Jr.

The past decade has truly been rough for Greece. The financial crisis that wreaked havoc on the country's economy has also had a devastating social impact. Over years of continuing austerity, unemployment soared, families faced significant hardship, the capital suffered massive riots, properties and businesses were attacked, and basic human rights were undermined. Not least, the crisis inevitably affected education as well, with severe budget cuts. Which begs the question: Is our outdated and underperforming education system simply a result of the crisis or is it also a cause of it?
In times like these, times of social turmoil and unrest, we tend to point fingers at the so-called failing school system. "It is a matter of paedeīa," we all say. Even educators themselves admit that our education system desperately needs to be adapted to the present day. Schools must prepare our children to take on the world—and a rapidly changing world at that. Teachers must equip students with the tools to compete on an international level, not just within our borders. Schools must teach students to think critically, to gather and evaluate information from multiple sources, and to come up with original outside-the-box ideas.
Yes, we must focus on the Greek language, Greek history, and ancient Greek philosophy—but that does not mean we should not urge our students to explore what the rest of the world has to offer. Most importantly though, Greek schools must become student-centered. Students must be the center of every effort in education. Teachers must be assigned their duties according to their ability to provide an effective and free academic environment where creativity and new ideas can flourish, and they must be evaluated accordingly. Educators must be a source of inspiration, not merely facilitate the storing of stale knowledge and old ideas and assign tons of homework. Schools must become beacons of freedom of ideas and innovation, incubators of the scientists, inventors and entrepreneurs of tomorrow. And the state must help our schools to fulfill this mission, providing not just funding but also the freedom for individual schools to make the decisions needed to further the interests of their students.
This is the 21st century, a new era, and today's schools can and should set high standards and goals. As the new administration pushes through with its promising new education bill, Greece and the world are watching. Is this another version of the same old? Or will this be the education reform that finally puts students front and center?
* n. (from ancient Greek) a system of broad cultural education; the rearing and education of the ideal member of the polis or state