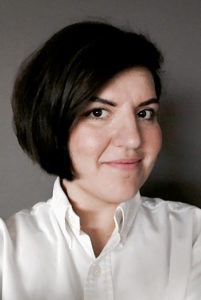 A year ago, Attica suffered an unimaginable tragedy. As if out of nowhere, and in very little time, a massive wildfire broke out and spread to the settlements of Neos Voutzas and Mati, killing 102 people and injuring dozens more. The fire also destroyed or damaged thousands of homes and burned tens of thousands of acres of forest. Nearly a year later, tons of burnt trees and flammable materials remained on the site of the disaster, reminding us that the state mechanism had not met our expectations.
The one-year anniversary of the disaster at Mati coincided more or less with the national elections. While in the pre-election period all sides had pledged to take action for the relief, both monetary and otherwise, of the area's residents, the reality on the ground was dire: Thousands of tons of burnt wreckage and debris remained on the site—a constant reminder to local residents of the catastrophic fires and the tragedy they had endured but also a constant threat, as the flammable materials posed a direct danger should a new fire ignite.
Soon after the elections, parliament approved a legislative act allowing central government to intervene urgently to address the effects of natural disasters, and work teams rushed to the area and fenced it off. Within 72 hours, 20,000 tons of logs, flammable materials and debris had been collected. The debris was transferred to dump sites, while the burnt organic material was transferred to cement plants after processing to be used as biomass. The total volume was estimated between 80,000 and 100,000 cubic meters, and the cleanup operation was estimated to take between 30 and 45 days.
What makes this a success story is not only the fact that the area is now, a full year on, finally rid of the sight of burnt forest and of the danger the wreckage posed but also that the state did not have to bear a single dime of the cost of the operation, as it was undertaken as part of the Corporate Social Responsibility (CSR) programs of a number of locally operating companies.
The concept of CSR and corporate citizenship first emerged in the 1950s and 1960s as a priority for companies and organizations to consider: a way to benefit society while also reaping benefits in the form of lower operating costs, increased sales and customer loyalty, greater productivity, attracting and keeping skilled employees, and getting access to investments. In recent years, as contributing to social value has become an important condition for creating a successful business, companies need to establish themselves as socially responsible and good corporate citizens to add greater value to their business. And while CSR cannot be expected to eliminate all our problems at once, as the Mati case demonstrates, a company can definitely do good in the community in which it operates.