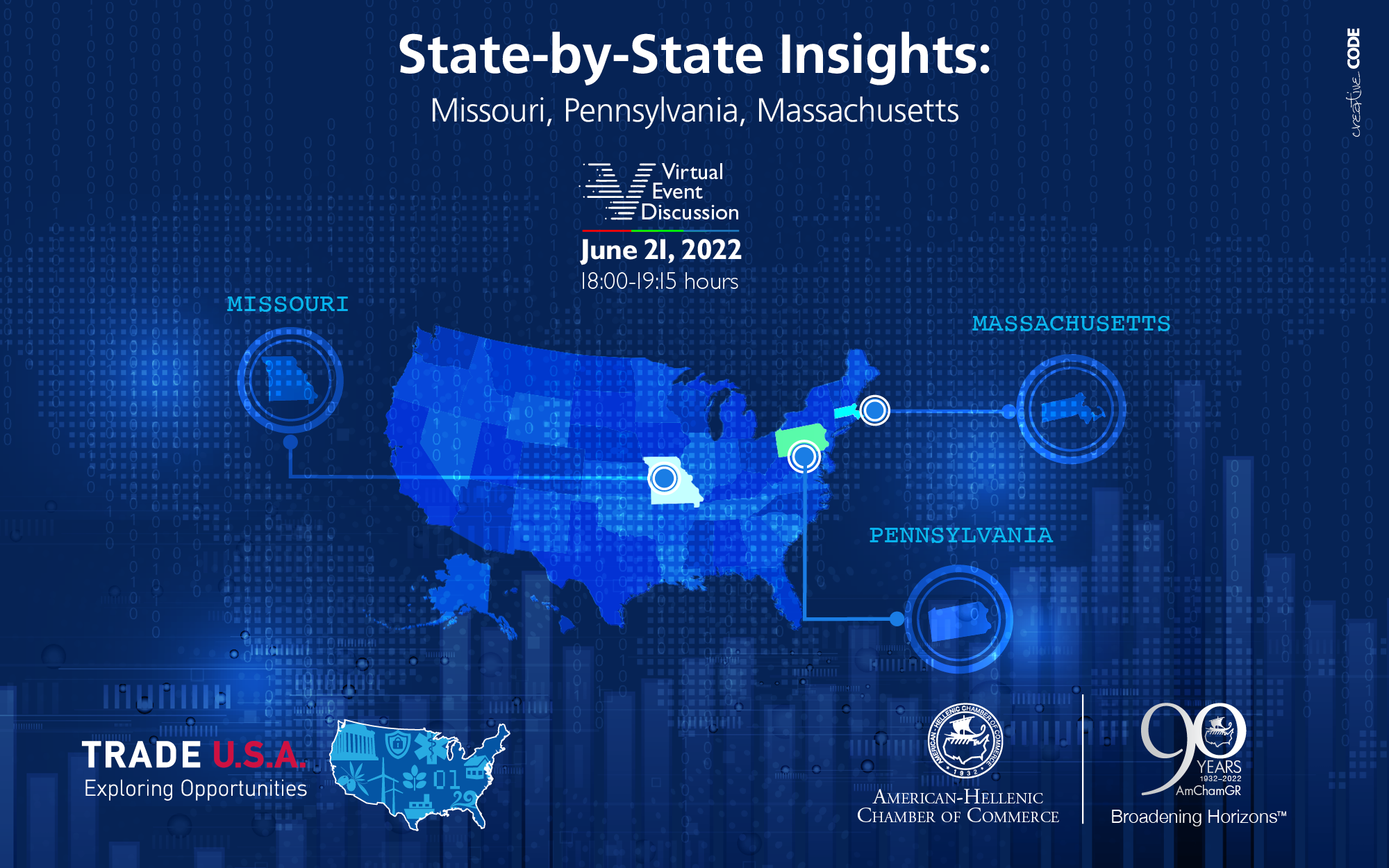 The US market is the largest, most dynamic and diverse market in the world, consisting of 325 million consumers and presenting the highest household spending globally; however, new entrants need to recognize that every USA state is different with its own unique profile. To address the need for in-depth information, the American-Hellenic Chamber of Commerce and its International Trade Department "TradeUSA" introduced a new series of webinars to provide useful insights per State that will assist exporting firms in their business endeavors.
The first two webinars of the series analyzed the States of Texas, California, New Mexico, New York, Illinois, Florida.
The 3rd TradeUSA "State-by-State Insights" webinar was held on Tuesday, June 21st and focused on the States of Missouri, Pennsylvania and Massachusetts.