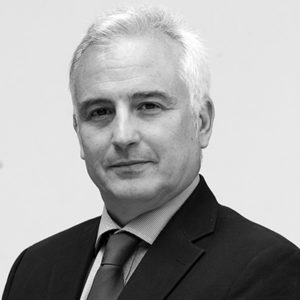 Without a doubt, this summer has been one of the worst our country has ever had. Multiple prolonged heatwaves, wildfires that ravaged numerous regions including the mammoth blaze in Evros, and the devastating flooding in Thessaly have left a trail of destruction across Greece and a spreading sense of bitterness, disappointment, and anger. Some might say that such extreme weather events are rare, but looking at the news lately, we cannot ignore the fact that such events have become both more frequent and more severe—not only in Greece but also in Europe and around the world. And scientific research supports this: Extreme weather events have increased significantly, and human activity that releases greenhouse gases is a key factor.
It is clear that Greece does not yet have in place the appropriate mechanisms to prevent or deal with such events. It also does not have the necessary governance structures that could immediately proceed with the appropriate planning and implementation of basic measures. On the contrary, such efforts are hindered by a complex governance structure with too many centers of reference and power, with unsuitable people often in key positions, and with no tendency to cooperate, coordinate or take responsibility when necessary. Why? Has the moment finally come to cut this Gordian knot? Isn't it time to come to a consensus and establish an independent, agile, efficient and meritocratic state mechanism that will serve all citizens equally and not heed special interests? If not now, when?
The role of technology in preventing and addressing these extreme weather events is proving to be catalytic. The rapid development of AI opens up new fields of application in all sectors including environmental protection and civil protection against natural disasters, possibilities that were highlighted during our Chamber's recent forum dedicated exclusively to AI and its exploitation. To achieve the big leaps our country needs as we move into the future, we must promote awareness, education and training on new technologies and be willing to explore their potential and the benefits they bring to the public and private sectors.
This month, our Chamber is organizing the annual meeting of AmChams in Europe (ACE) on September 27-29 in Athens, which also coincides with the celebration of ACE's 60th anniversary. AmCham Greece is honored to host this year's event and welcome representatives of the ACE community to the Greek capital to share experiences and best practices and discuss and address a range of common issues from business, economy, and trade to the environmental challenges all of us face today. As we explore possible solutions and opportunities for collaboration and mutual growth, we must remember that the challenges we face are not insurmountable—they are opportunities for innovation and growth.
ELIAS SPIRTOUNIAS
Executive Director