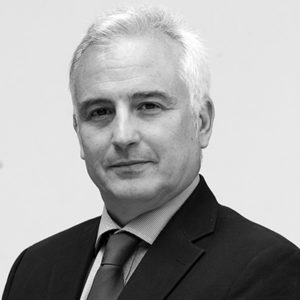 As I sat down to write the first editorial for 2023, I began reflecting on the important issues and developments, at a national and global level, that will determine how this year unfolds: the war in Ukraine, the outcome of which will decide geopolitical balances and their implications not only in Europe but around the world for years to come; an ambiguous economic environment, as demonstrated by the restructuring taking place in several large corporations; persistent, albeit cooling, inflation and climbing interest rates; Europe's looming energy crunch, the worst of which has so far been kept at bay by the milder winter weather; and ongoing supply chain problems that are contributing to the cost of living crisis around the world.
Perhaps the biggest issue, however, is the growing mistrust in institutions and the gradual erosion of core democratic values, alarming trends that stem from multiple and successive crises and various other unsavory situations and are exacerbated by the lack of courageous, forward-thinking policies to address and endeavor to resolve the root causes. Glaring—and growing—economic inequalities, a lack of equal justice, especially when it comes to corruption, and the almost ubiquitous prevalence of greed and preoccupation with a quick profit are creating the conditions to sow discord and breed doubt in fundamental principles. It is ironic to see these trends prevail in prosperous democratic nations at a time when poor nations that have long experienced the oppression of authoritarian regimes are making valiant efforts for change and democratization.
In this environment then, what role does business play? A very important one, according to the results of various recent surveys that examined how the world views and values businesses that follow rules and operate with respect toward not only employees and customers but also society and the environment. Such companies, and any organizations with similar mindsets, have the potential to become incubators of good principles and good governance practices, exemplifying and disseminating these in their entrepreneurial ecosystems and the wider social environment alike. And while reskilling and upskilling tend to dominate the conversation on what we need to adequately respond to the challenges and demands of our modern times, it is far more important, I believe, to instill in people the vital concepts of creativity, teamwork, fairness, and recognition.
As we move into the new year, our Chamber is once again planning a series of important initiatives that will explore all these issues and much more, always with the aim of identifying and promoting those practices and parameters that will help us create a better world for businesses and the whole of society.
Many wishes for a happy and inspiring year ahead.
ELIAS SPIRTOUNIAS
Executive Director