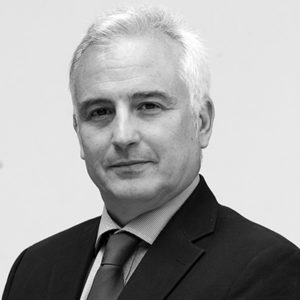 As the leaves begin to turn this year, we find ourselves bidding farewell not only to the long, hot days of summer but also to that sense of carefreeness and relaxation that sweeps over almost all of us during the summer months. Returning to our daily lives, we find that the big issues remain to be tackled.
The cost of energy remains the top issue for almost all European countries, particularly those more dependent on natural gas, proving that what applies to businesses also applies to states: asymmetric supply dependence can increase vulnerability—diversification is vital. We saw it during the pandemic, when the consequences of having no domestic EU production of a series of healthcare products became apparent, and with them the consequences of global dependence on China. Europe's reaction then was swift, showing quick reflexes and resolve to tackle the challenge with a large support package to support member countries' economies on the one hand and massive vaccine orders on the other. A similar solution is now being sought to tackle the energy crisis and rising inflation that are creating suffocating conditions in many countries and triggering political and social unrest that could lead us to uncharted waters and ongoing uncertainty.
Despite global challenges, Greece seems to be faring well, with tourism revenues exceeding all forecasts in summer 2022. Taking into account our milder climate, our smaller industrial output compared to other EU members, the continuous improvement of our energy mix, and undiminished investment interest in our country, we can hope for a smaller recession. Of course, this will also depend on the support measures and how funds will be managed and disbursed alongside planned RRF funds, as excessive provisioning can have significant fiscal implications, taking into account our recent financial experiences and fiscal past.
On the coronavirus front, the situation has improved; cases are down, and as long as no aggressive new variants emerge, we are steadily returning to relevant normality—"relevant" because the pandemic changed the way we think and operate, leaving an indelible mark on how we work and on our lives in general. Many countries have been experiencing labor shortages, especially in sectors such as tourism and catering but even in the primary sector. Meanwhile, the return-to-office push and the drive to reduce remote working are facing great resistance, forcing a reevaluation of longstanding standards in labor relations.
We live in uncertain times and volatile conditions, and we must demonstrate foresight, adaptability, and determination if we are to navigate the challenges ahead without losing sight of our goal: achieving sustainable growth and prosperity for all, with respect for human values, the environment and our historical and cultural heritage.
ELIAS SPIRTOUNIAS
Executive Director