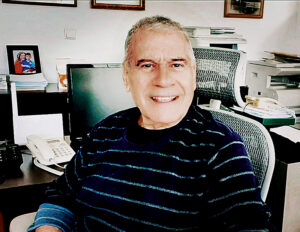 From crucial pharmaceuticals to natural supplements and beauty products, Medichrom has been supplying the Greek and foreign market with quality products for almost half a century.
Founded in 1974, in the Markopoulo area in the eastern outskirts of Athens, Medichrom International has almost fifty years of experience in producing quality pharmaceuticals for the Greek and global market. Over the decades the company has upgraded and expanded its headquarters in Markopoulo, with the modern 8,000 square meter facility currently house the production facility, various administrative and commercial departments and a dedicated storage unit.
Fully licensed by the Greek National Organization for Medicines, Medichrom manufactures a broad range of pharmaceutical products with original compositions that are patented and demonstrated, through extensive clinical trials, to be safe for use and achieve excellent results. The medicines produced come in various forms (hard capsules; tablets: simple, coated and slow-release; powders for internal use: in sachets and dry syrups; liquids for internal use: oral solutions and syrups; liquids for external use: simple, lotions, liquid soaps, medicinal shampoos; creams, ointments and gels) and cover a broad range of categories including antibiotics, antifungals, anti-inflammatory, analgesics, antipyretics, anxiolytics, antibacterial, antivirals, bronchodilators, antilipidemic, antitussive, cholinesterase inhibitors, treatments for psoriasis, acne, sun-damaged skin, etc.
These high quality pharmaceutical products are manufactured and packaged on-site at Medichrom's Markopoulo headquarters in full compliance with the international standards of good manufacturing practice (GMP standards). To further ensure optimal quality, the production units, quality control department and storage facility are regularly checked by the National Organization for Medicines in accordance with the requirements of the European Medicines Agency (EMA). As a result of our adherence to strict quality standards, our products are now exported to countries around the world, including Europe, Asia, Africa, and the Middle East.
Medichrom's strong portfolio of his constantly expanded thanks to the company's dedicated R&D department that works methodically to expand the company's offering by creating quality innovative products in the fields of generic pharmaceuticals and patented formulations, cosmetics, herbal products, and food supplements to address the needs of customers in Greece and abroad.
Part of Medichrom's drive to keep abreast with the latest scientific developments as well as market trends is its commitment to maintaining a flexible approach—a characteristic that, combined with the company's high quality standards and consistent output, helps keep Medichrom always one step ahead.
In this spirit, and responding to market trends and customer demand, over the past ten years we have been steadily expanding into the fields of nutritional supplements and herbal products. Using our five decades of scientific know-how to develop and manufacture products that aim to improve quality of life and boost wellbeing in a world where increased stress, lack of exercise and poor diet have increased our susceptibility to various ailments and diseases. Our aim, in other words, is to naturally support and strengthen the body's own defenses with high quality products. These include aloe vera products, hyaluronic acid for healthy joints, soothing cough syrups, energy boosting formulations, moisturizing creams, prebiotics and probiotics to enhance gut health, omega 3 and omega-3-6-7-9 products, products rich in antioxidants, insect repellent lotion, nose sprays, muscle ointments, antiseptic hand gels, vitamins and multivitamins, and supplements to support the immune system.