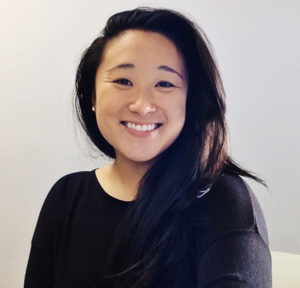 When I first moved to Greece in January 2016, the country was still very much at the tail end of its crisis. Regardless of what the economic indicators did or did not read, it was clear that the country had experienced incredible hardship in the last decade. The local sentiment was one rooted in reality, focused on reestablishing the foundation that had been slightly shaken from the crisis. Today, we feel the tangible hope that had been waiting on the other side of the long climb the country had endured since the beginning of crisis. This hope has given rise to a startup ecosystem filled with promise and potential, and a new era of Greek tech.

It is some fundamental aspects of the Greek outlook that have inspired me to stay to this day—the realism, the resilience, and the unparalleled confidence and endurance that comes from being one of the world's oldest civilizations. Today we flash forward to modern-day Greece and these qualities have manifested in a revolutionary era of innovation that tech experts believe will put Greece on the global map once more (with a little bit more elbow grease, that is).
Our work with local Greek startups and international clients has revealed exactly what separates strong Greek ventures from the rest of the pack
As we enter a new year and decade, the foundation has been laid in ways that previously would have been unfathomable—all of Greece's natural creative energy has been channeled towards recovery in one large sector (tech) and fueled by external resources. Resources such as €300MM+ in VC funding , a gradual uptick in the country's GDP over the last three years, increased international investment, the infusion of talent from both the diaspora and abroad, and the inevitable innovation that comes from such a creative and determined culture. Now this innovation continues to build new floors on the foundation, empowering an entire ecosystem to dream and create together.
As our firm, The Port, enters its third year of building, training, and creating in Greece, it is clear that there are some fundamental cultural challenges that need to be overcome in order for the local tech ecosystem to reach the next level. Our work with local Greek startups and international clients over the last two years has revealed exactly what separates strong Greek ventures from the rest of the pack. They all share some beliefs that are integral to their success:
Prioritizing collaboration over competition—because a rising tide lifts all boats
Understanding feedback (from your customers and team) is essential for growth
Realizing your product and brand message are the first two things global markets see, so you must invest in both as if your business depended on it (because it does)
Working actively to maintain diversity of thoughts and backgrounds to push your idea, team, and community to new heights of creativity and achievement
In order to improve these areas for ventures across the local tech ecosystem, we must all lead by experience and example. Here at The Port, it is our mission to encourage a global perspective and build a world of collaboration through the exchange and implementation of best practices and resources. As we move into the next leg of this journey, we look forward to continuing to dedicate our team, resources, and investment into an ecosystem that holds promise and potential.