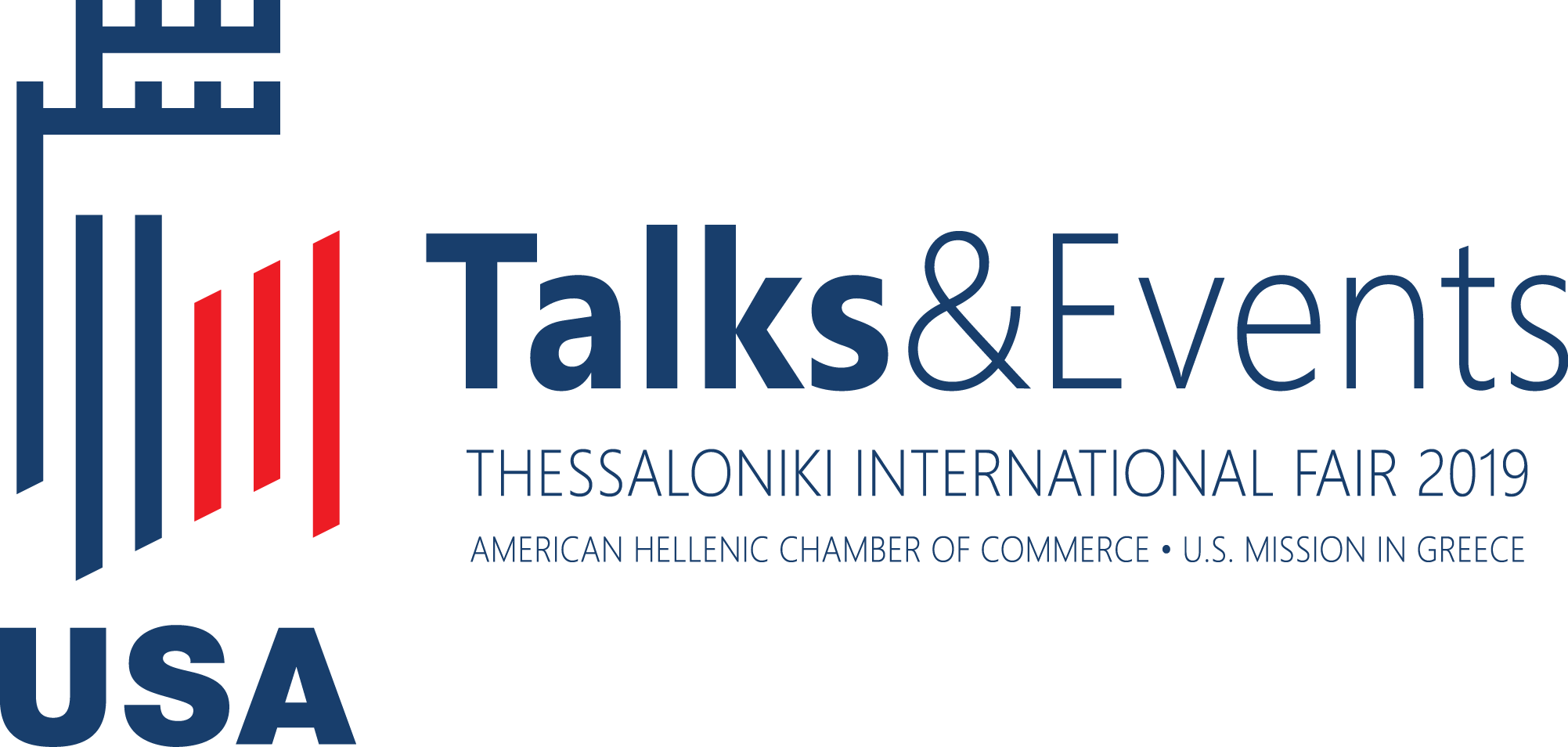 Following the successful organization of the US Pavilion and the parallel events in Thessaloniki International Fair 2018, there is a high demand for the establishment of a permanent US presence in TIF that will continue to promote US Technology & Innovation in all sectors. As such, the American-Hellenic Chamber of Commerce, with the cooperation of the US Embassy and the US Consulate in Thessaloniki, is planning to organize a special program of events that will be held during this year's TIF, which will be held September 7-15, 2019.
The program of events will include seminars, presentations and talks, workshops and round table discussions on several topics, such as:
Artificial Intelligence and Robotics                  
Big Data
Defense & Cyber Security
Smart Cities – Waste Management
Circular Economy – Sharing Economy
New Financial Instruments
Agriculture & New Technologies
New Retail Environment
Social Media & Democracy
Entrepreneurship & Investors
Education and New STEM Practices
Urban Development and Architecture
Competitiveness and SMEs
Motion Picture Creation and the Digital Ecosystem
Reviving the Cultural Economy
The above and other to be planned events will be conducted at a special reserved fully equipped space within the HELEXPO premises that will be solely dedicated to the organization of the above events. The participation in all the events will be free of charge and regarding the registration process, we will once again use –as successfully we did last year- our special application based on the EVENTORA platform. AmCham will promote the program of events using all available media channels, including those of HELEXPO and the Municipality of Thessaloniki.
We invite you to participate and support the US presence at the 84th TIF by presenting the latest innovations through a complete program of events, during the opening hours of the Thessaloniki International Fair. Please find attached the participation form with all the necessary details. We encourage you to fill and send us that form the soonest possible, in order to finalize, publish and promote the program of the events well in advance.