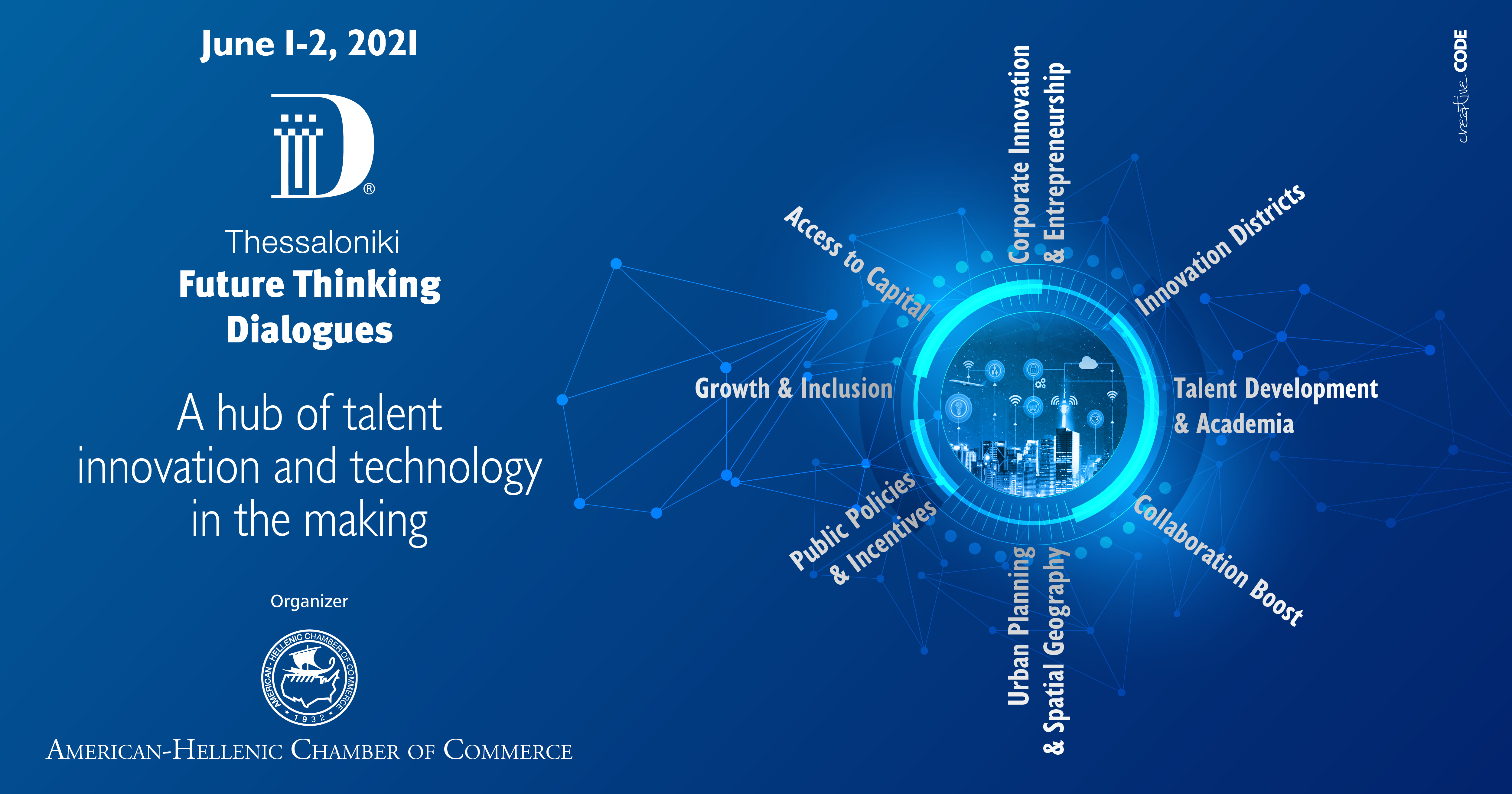 The American-Hellenic Chamber of Commerce convened in a hybrid format the 1st Thessaloniki Future Thinking Dialogues (TFTD), on June 1- 2, 2021, in Thessaloniki, Greece.
The dynamic technology and innovation ecosystem that has been developing in Thessaloniki has recently received a significant boost from investments undertaken by major US companies. TFTD showcased how the emerging post-covid "new normal" brings acceleration of digital transformation and most importantly, a radically new way of how we live, work, and collaborate.
Additionally, it demonstrated the remarkable shift and growth of place-based innovation ecosystems in the US and globally, portraying many successful cases to envision what the future of work and cities may look like. TFTD accomplished to discuss the innovation districts future role, to address innovation districts best cases and to identify initiatives to follow through. Special focus was given on leading academic institutions impact and the importance of networking and collaboration among universities, enterprises, government, and society.