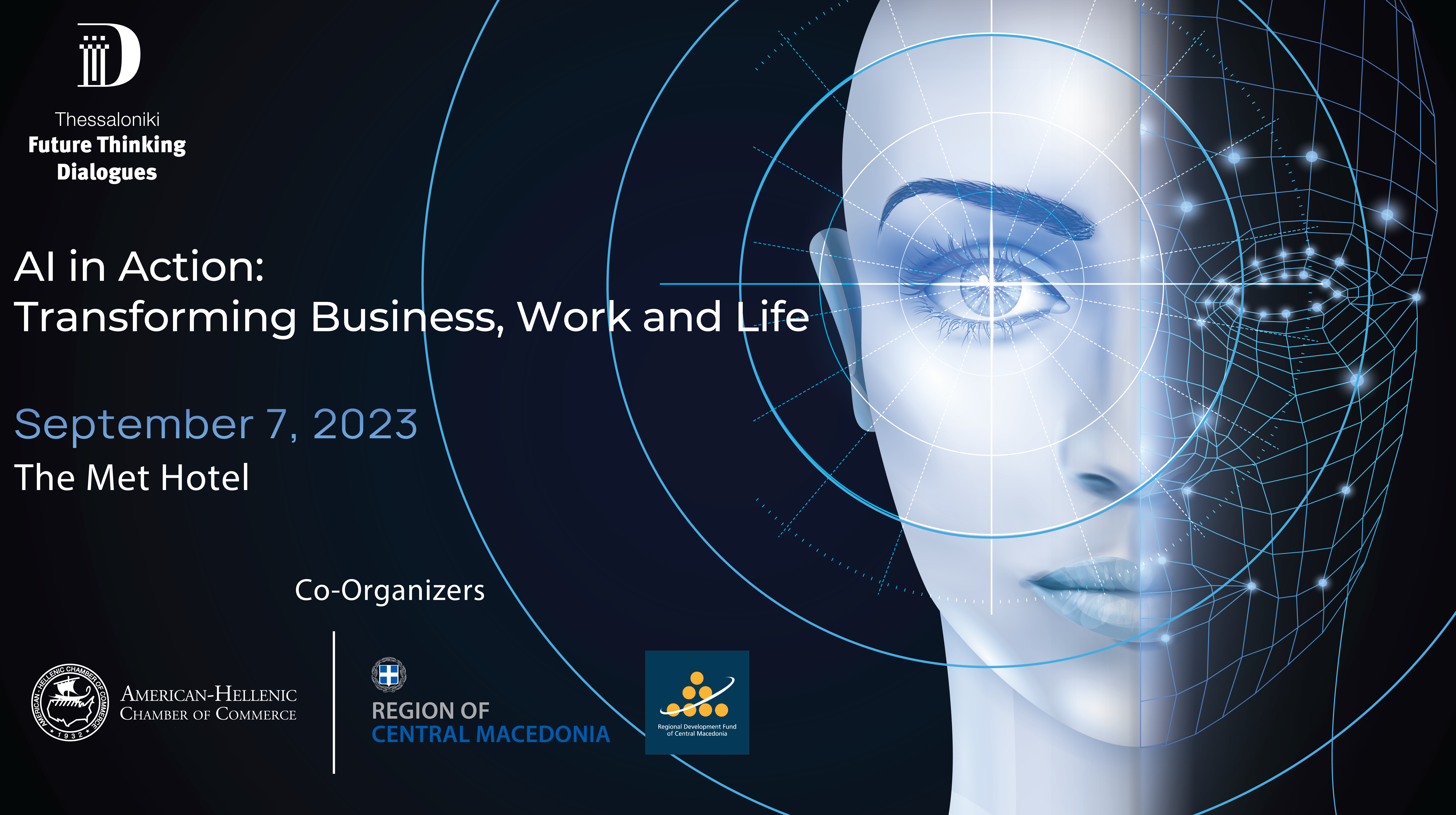 The American–Hellenic Chamber of Commerce and the Region of Central Macedonia have successfully co-organized the 3rd Thessaloniki Future Thinking Dialogues on September 7th titled: AI in Action: Transforming Business, Work and Life at the MET Hotel in Thessaloniki, Greece.
Through the main theme of the TFTD 2023, the emphasis was given on how AI is expected to transform business models and ways of working, accelerate innovation, and augment human capabilities, while creating the need for new skills training.
The event highlighted the way AI can be a driver for change that will positively impact all of humanity, taking into consideration the need to secure human rights and freedoms when using new technological tools.
TFTD 2023 attracted several key stakeholders from across the technology, innovation and education ecosystems, like business leaders, decision makers, academics, and researchers, as well as students and young people.