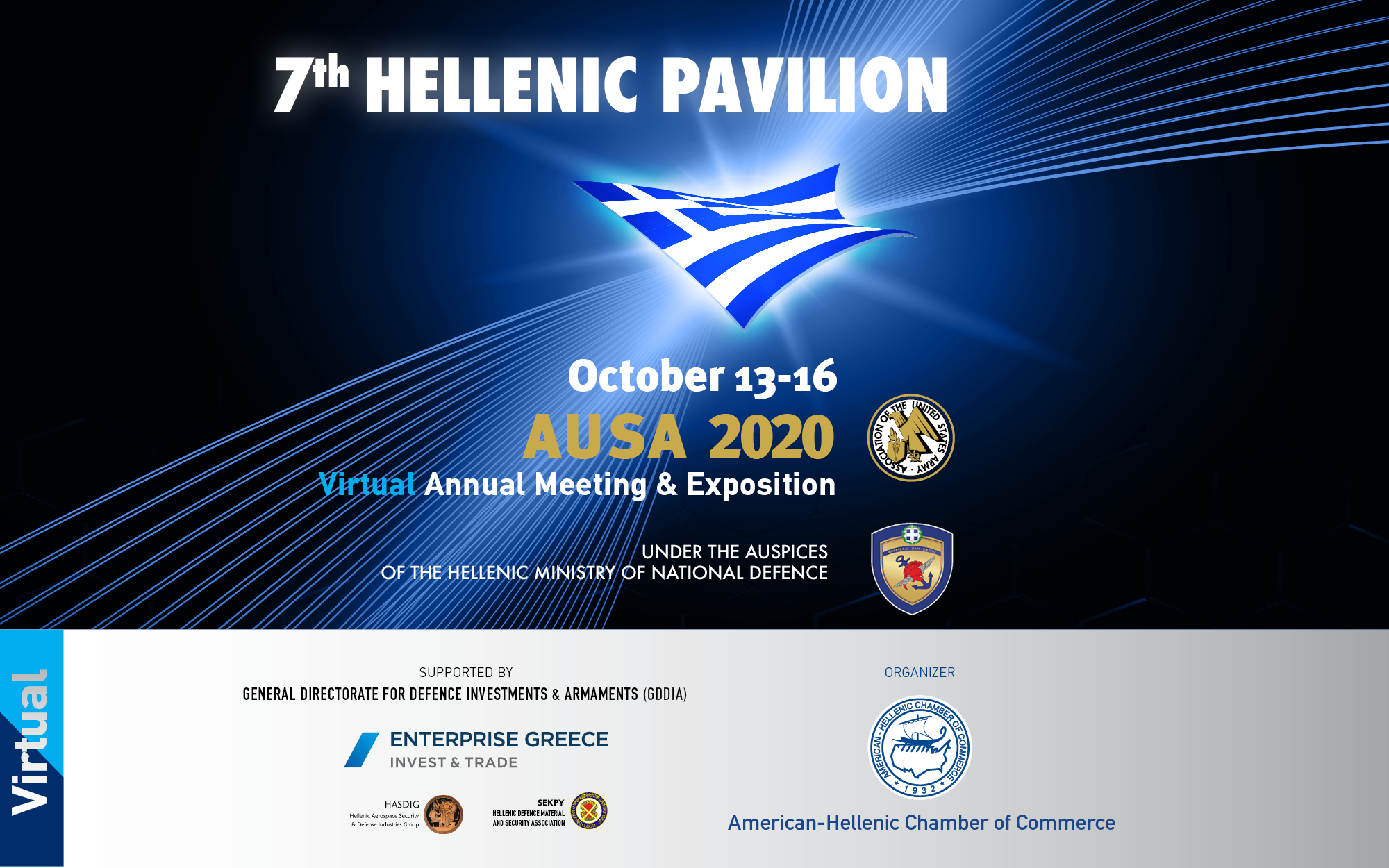 Τhe American-Hellenic Chamber of Commerce is organizing  for the 7th consecutive year the HELLENIC PAVILION at the AUSA 2020 (Association of the US Army) Annual Meeting & Exhibition, which this year – due to Covid-19 pandemic – will be held in virtual mode.
The virtual Hellenic Pavilion is organized under the auspices of the Hellenic Ministry of National Defence and the General Directorate for Defence Investments and Armaments (GDDIA), with the support of Enterprise Greece and it consists of 11 Greek companies ready to interact with other participants and exhibitors in this year's AUSA.
The American-Hellenic Chamber of Commerce pointed out first the benefits of the Hellenic defense industries' participation at AUSA and the added value of the specific show to their extroversion efforts.  We continue to believe that AUSA is an excellent networking opportunity for domestic industries, especially now that Greek – American relations are at an excellent level and within the framework of the Mutual Defense Cooperation Agreement (MDCA).
In conjunction with the organization of the Hellenic Pavilion on a digital platform a digital roundtable discussion will take place which will focus on the prospects of a wider cooperation between the U.S. and Greece in the field of defense and security and will benefit both the Hellenic Industries and the U.S. Army to identify reliable partners for industrial cooperation, co-production, joint ventures, high technology transfer and investment programs.