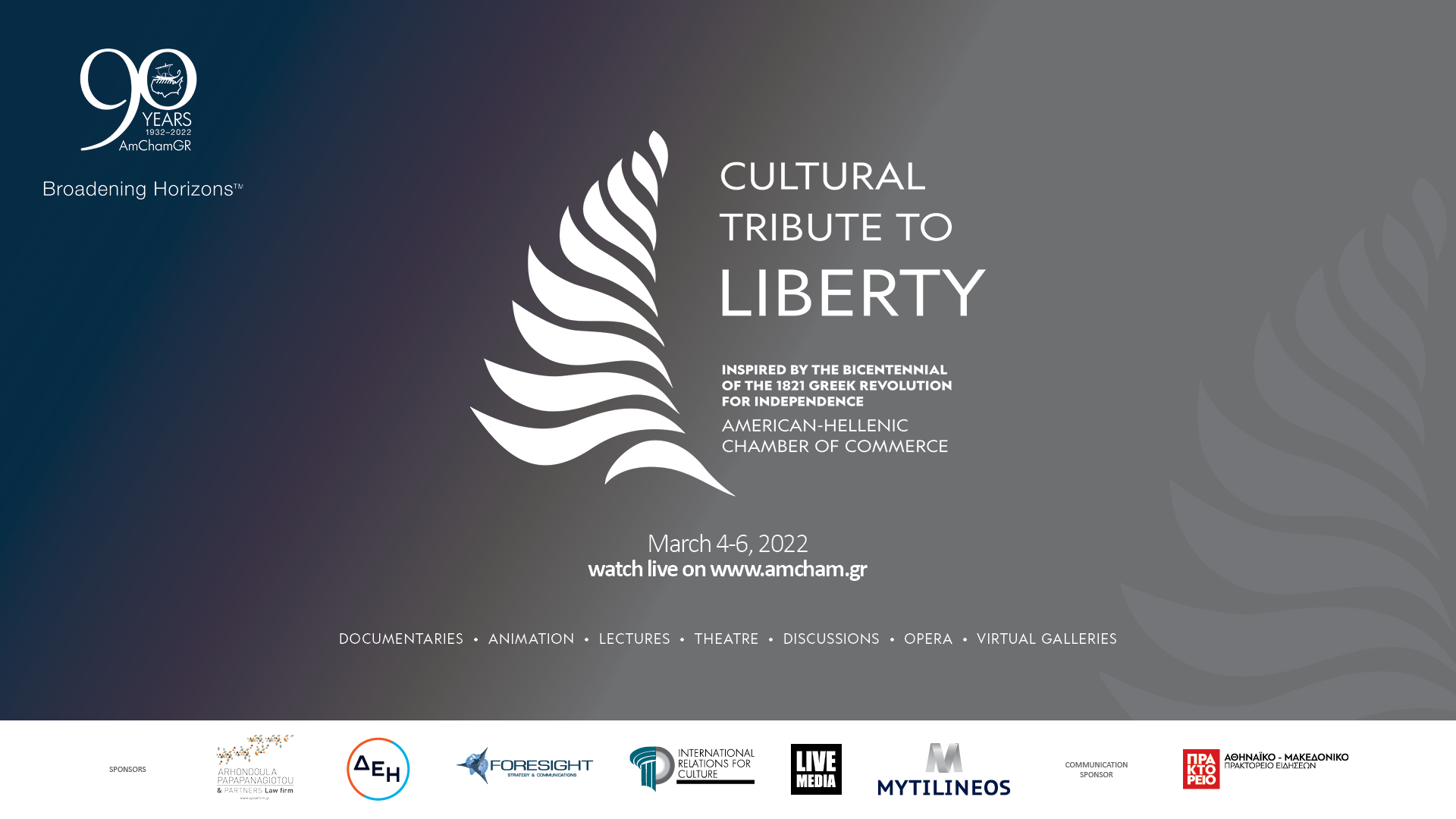 The bicentennial of the Greek Revolution of 1821 and the War of Independence has been a historical event observed and celebrated throughout the world by people sharing the profound values of liberty, justice, and the commitment to build a better life.
In a world of immense and constantly emerging new challenges, the message of unity for the pursuit of a better, broadly shared tomorrow is more relevant than ever. What started as a bicentennial celebration, we, at the American-Hellenic Chamber of Commerce, believe should remain a beacon, reminding us all values and principles that stand as cornerstones to move forward.
To this end, and in light of the 90 years anniversary of the American-Hellenic Chamber of Commerce, it was with distinct honor that we presented the Cultural Tribute to Liberty, a virtual showcase of culture productions, initiated by AmCham Greece Culture Committee supported by the generous participation of esteemed organizations, institutions, and artists.
Through a rare blend of lectures, theatre, animation, opera, discussions, documentaries, and virtual exhibition tours, the Cultural Tribute to Liberty highlighted the relevance and dynamism of the messages that shaped our nation's struggle for independence and liberty. Utilizing the best of all available technologies, our virtual festival travelled throughout the United States and beyond, carrying the spirit we need today to advance and thrive in our personal and professional endeavors.
The Cultural Tribute to Liberty was livestreamed in two different timeslots each day.