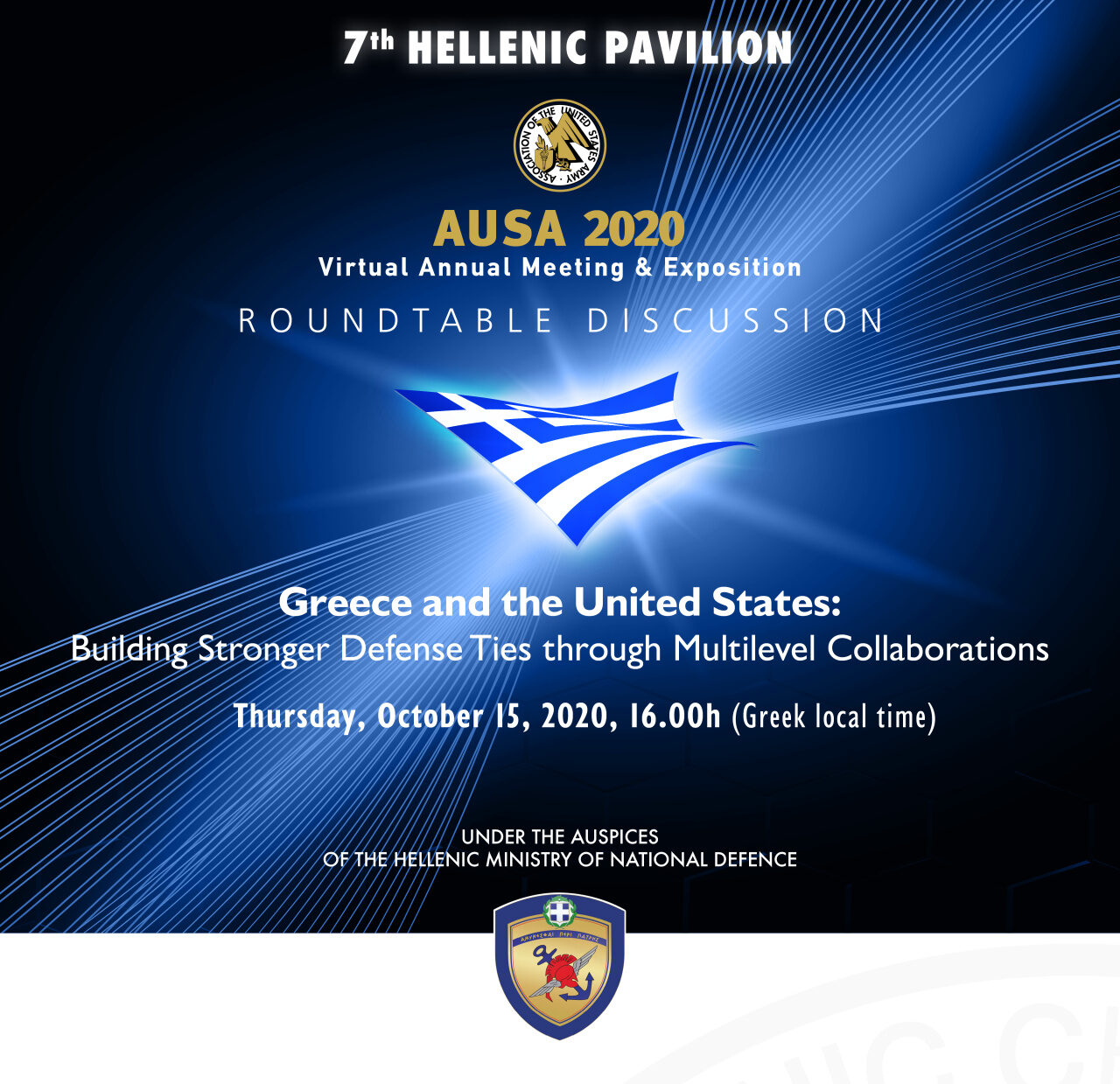 The Roundtable Discussion entitled: "Greece and the United States: Building Stronger Defense Ties through Multilevel Collaborations" was held today and completed with great success.
The roundtable discussion was attended by more than 400 virtual participants while more than 2.000 persons visited the live transmission site from the beginning of its announcement until the event completion date.
The aim of the event, which was to examine the further strengthening of the defense relationship between Greece and the USA, through multi-level cooperation was completely achieved. The President of AmChamGR Nikolaos  Bakatselos opened the discussion in which Minister of Development and Investments, Adonis Georgiadis, U.S. Ambassador Geoffrey Pyatt, Principal Deputy Assistant Secretary of the Army for Acquisition, Logistics and Technology, Jeffrey White, along with prominent senior representatives from the defense industry of Greece and the USA discussed and commented  on the prospects of a wider cooperation between the U.S. and Greece in the field of defense and security sectors. The discussion, that was moderated by Prof. Konstantinos Filis, demonstrated the existing exceptional potentials for both the Hellenic and American Industries in their efforts for industrial cooperation, co-production, joint ventures, high technology transfer and investment programs.
This discussion was organized in the framework of AUSA 2020 Virtual Meeting & Exhibition where AmChamGR is organizing, for the 7th consecutive year, the HELLENIC PAVILION with 11 Greek Companies/exhibitors.