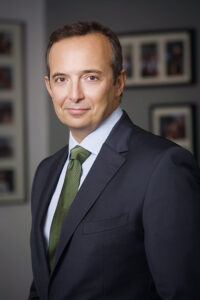 During the past 20 years, the United States has repeatedly been portrayed as a falling empire. Thinktanks, the media, celebrity authors, Netflix series and, of course, academia have been constantly debating not whether we have reached the end of the American Empire, but rather how quickly America will crash.
Social polarization, racial issues, poverty, and lack of opportunities for many people, along with a political system vulnerable to special interests and demagogues, have inflamed severe sociopolitical crises that still need to be tackled. However, although this narrative is extremely enthralling while propelling forward a specific defense and foreign relations agenda, there might be a different analysis that we all must take into consideration before we prepare our epilogue for the United States.
Thriving, open and inclusive economies empower new solutions even to the direst issues
As Ruchir Sharma, chief global strategist at Morgan Stanley said in a recent essay, the United States is a true comeback nation and the undeniable winner of the past decade. If we look beyond politics, we will see that following the financial crisis of 2008, the United States economy got back on its feet and has been forging forward ever since at a steady pace, even in the face of the recession caused by the Covid-19 pandemic, creating 25% of global GDP, a position held only forty years ago back in the glorious '80s.
US companies lead the world in most future oriented sectors — from biotech, energy and communications to AI and nanotechnology — and America nurtures research, innovation, and entrepreneurship like no other place.
Seven of the top ten 10 companies in capitalization are American. The dollar is still the principal global reserve currency, dominating almost 90% of international transactions. And amid tectonic demographic challenges in Europe, Japan and China, the United States has the healthiest projections on this critical issue, mostly due to immigration.
It is worth noting that according to a Gallup survey in summer 2021, 59% of Americans described their lives as "thriving" — not good, but thriving — while in another survey, in January 2020, 90% said that they were satisfied with their lives.
It is that analysis, along with the unquestionable enhancement of US-Greece bilateral bonds across the board that we have seen during the past years, that creates a new set of opportunities for Greek businesses wishing to expand into the vast market of the United States or to attract collaborations that can propel them globally.
At the American-Hellenic Chamber of Commerce, we are witnessing every day the evolution of new prospects, new ideas and new partnerships, while at the same time more US companies are expressing their desire to follow the example of the likes of Pfizer, Microsoft, Cisco, Amazon Web Services, Digital Realty, Deloitte, Tesla, GasLog and many more that explored, assessed, and already invested in the true potential of Greece.
The United States has shown us the way many times in the past, and they are doing it once again, reminding us that thriving, open and inclusive economies empower new solutions even to the direst issues.
It is truly a remarkable period to be a member of AmCham Greece.