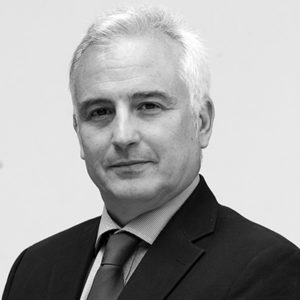 After a hopefully good and restful summer break, autumn has arrived, signaling the beginning of a new season for us all — entrepreneurs and employees, academics and students, state administrators, and of course the Chamber. The latest news on our economy is very positive, with Greece achieving an impressive growth rate that exceeded predictions. The tourism sector performed remarkably well given the circumstances, well above the forecasts set at the end of spring and laying the foundations for a spectacular recovery in 2022, when the coronavirus pandemic is expected to end. Based on all indications, the prerequisites are in place for a high growth course in the coming years — given normal conditions. Yet the significant increases in energy costs and raw materials give cause for concern, as these are leading to inflationary trends that could trigger a rise of capital borrowing costs and restrict the monetary easing programs that have helped the global economy cope financially with the pandemic crisis.
Fortunately for Greece, in addition to higher revenues in tourism, investment interest remains very high, as evidenced by the important agreements that have been concluded regarding both private placements and state infrastructure, such as HEDNO. Continued investments are essential, as are reforms that will ensure a functioning and equitable framework that will guarantee healthy competition, meritocratic development, inclusive and equitable access to work, and sustainable growth for all, with respect for the environment.
On the international front, recent developments—including events in Afghanistan, the AUKUS pact, and the German federal election—could signal a new era for both the European Union and transatlantic relations. Nonetheless, Greece's bilateral relations with the United States continue to strengthen, as demonstrated by the resumption of the strategic dialogue in which our Chamber participates as an observer in the areas of economy and trade as well as the imminent signing of the upgraded MDCA. Alongside increasing regional cooperation in the Mediterranean and the Balkans, these cooperations are particularly crucial in today's volatile world, where shifting conditions and balances require insightful and realistic strategies.
All this and more will be examined and discussed in a series of key events organized by our Chamber for the last quarter of 2021. Institutions in their respective fields, these events will once again bring together numerous distinguished speakers from across the board to exchange views and proposals on important issues, including issues related to corporate responsibility, women's entrepreneurship, health policies, exports to the United States, tax policy, agrotechnology, regional cooperations, and the Greek economy in general. We invite you all to stay tuned and join us as we work to forge a path for our country toward an inclusive and sustainable future.
ELIAS SPIRTOUNIAS
Executive Director