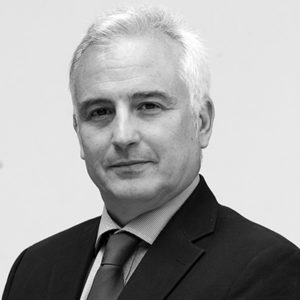 Autumn has arrived and with it the realization that the health crisis in our country is far from over. The easing of the restrictive measures at the end of spring combined with the relaxed summer mood led to an increase in infections that if not contained could potentially lead to a new round of restrictive measures with potentially unpleasant consequences for the Greek economy. Effective tackling of the pandemic relies not just on laws and regulations but mostly on the personal responsibility and behavior of every inhabitant of this country. It would be a pity if our country, having been praised internationally for its handling of the first wave of the pandemic, now proves unable to adequately respond to the second wave.
On the real economy front, while Greece is beginning to feel the crunch of declining tourism revenues, it seems that the expected recession will be milder than initially feared. This is due to the resilience of the primary sector, manufacturing, industrial production and services, and exports. If we add to these the growing interest of various funds and large multinational companies for investment in our country, then 2021 could indeed prove much better than previously estimated.
The difficulties we are facing because of the pandemic must not distract us from pushing forward with long-needed structural changes including the enforcement of digital governance, the fundamental redesign of the taxation and insurance framework, the restructuring of the procurements framework, the rapid implementation of the rule of law, and the fostering of public private partnerships. Given the absolute necessity for timely and efficient management of the recently announced European funding package, these changes are also essential for the country to advance with leaps instead of mere steps.
Meanwhile, Greek-American relations are at their best in decades as evidenced by the numerous high-profile delegations visiting our country and the ensuing agreements. The American-Hellenic Chamber of Commerce was present at most of the meetings, including those with representatives of US government agencies DFC, EXIM, and USAID, and at the signing of the bilateral agreement for the advancement of science and technology. It is obvious that Greece is emerging as an attractive destination for American investments and business partnerships. As a Chamber, we are proud of these developments, many of which are a direct result of the hugely successful US participation in the Thessaloniki International Fair 2018, where our Chamber played a key role in organizing the US Pavilion.
As we all brace ourselves for a new round of challenges and opportunities ahead, we at the American-Hellenic Chamber of Commerce pledge to continue our efforts and continue delivering interesting initiatives and opportunities. Stay tuned.
ELIAS SPIRTOUNIAS
Executive Director