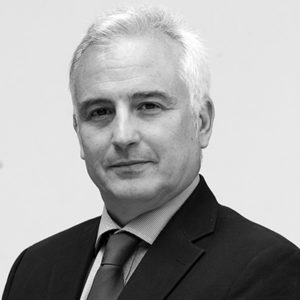 As we enter the summer season, uncertainty regarding economic and geopolitical developments remains high. The war in Ukraine has now lasted more than 100 days, and it seems that it will continue for some time. The implications for the world's economies are many, with Europe particularly hard hit by soaring energy costs, and the combination of high inflation, rising interest rates and supply chain issues is causing grave concerns to countries, economies, businesses, and of course, citizens.
Last month, I spent two weeks in the US, in large part to participate in the annual meeting of European AmChams, and had the opportunity to meet and discuss with senior representatives from the Departments of State and Commerce, the US Congress and the Office of the US Trade Representative. The discussions mainly focused on the war in Ukraine and its impact on transatlantic relations, the energy crisis, and the forecast for the economy. There was consensus on the importance of transatlantic cooperation and the great potential in trade and economy as well as cybersecurity and information flow between the US and EU. It also became evident that Greece nowadays enjoys great trust and acceptance both in Washington's political circles and among business and investment communities, something we must further explore and capitalize on. I was also in Washington for the official launch of the Atlantic Council's new report on Greece's role in the emerging energy map in SEE-EMED, produced with the support of our Chamber, which argues that Greece stands to become a crucial regional energy hub for Europe as well as a key energy producer and exporter, by utilizing its wealth of resources, particularly renewables. The report's findings and policy recommendations will all be discussed in depth at the 6th Southeast Europe Energy Forum, to be held on September 9 in Thessaloniki.
Our Chamber has welcomed the summer season with a series of interesting and engaging events in May and June, culminating with the 2nd annual Thessaloniki Future Thinking Dialogues on June 27-28—which will examine interoperability in education and reskilling and upskilling demands in an era of rapid, drastic changes—and our annual General Assembly at the end of the month. We have also published this year's edition of our committees' positions and recommendations, AmChamGR Committees' White Papers 2022, an important chamber initiative that identifies and addresses key issues and trends in the country's business and investment environment.
In closing, I would like to welcome the new US Ambassador to Greece, George J. Tsunis, and wish him every success in his duties in this particularly difficult period, where despite ongoing challenges at the global level, Greek-US relations are the best they've been in the last 50 years.
My best wishes to all for a pleasant and relaxed summer.
ELIAS SPIRTOUNIAS
Executive Director