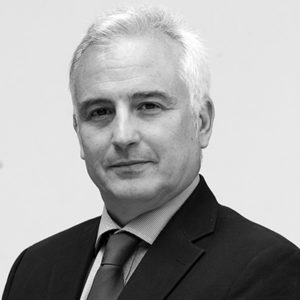 Three months into 2021 and it's becoming clear that this will be a very interesting and critical year. On the pandemic front, while a third wave is stretching the limits of the health system and social compliance is being undermined by growing lockdown fatigue, the vaccination program is underway—albeit at a slower than hoped for pace—bringing with it hope as well as a moral obligation and individual responsibility towards society to participate in the immunization effort and contribute to the fight against Covid-19.
The European Union must also hasten its efforts to push forward with vaccinations across the bloc, a challenge that could be tackled by drastically increasing the funds made available for this effort, activating a dynamic growth spiral while leveraging large private funds looking for suitable investment markets. But whatever method it chooses, the EU must act—now, decisively and in unison. There really is no time for delays.
Across the Atlantic, the first 100 days of the Biden administration marked significant changes in US policy in several areas, including international, and especially transatlantic, relations, where there is a strong willingness on both sides to work together on many levels and to set new standards on key issues relating to environmental protection, the digital economy, investment, and trade. Meanwhile, the new $1.9 trillion relief package and the proposed $2 trillion investment plan promise to have a multiplier effect on the global economy too. It seems a new New Deal is in the works, showing vision and determination for a rapid recovery but also preparation for the future—positions that we hope the EU will adopt. The US decision to reenergize its presence in the Mediterranean is another move toward regional stability and for improving relations with longstanding allies in the region. Recent communication between POTUS and the Greek Prime Minister, as well as the messages and initiatives to honor Greece's Bicentennial showcase the strong ties and bilateral relations between the two countries and the potential for even more fruitful business and trade ahead.
As far Greece, the total financing package can, with proper management and rapid absorption, create a new Greece with remarkable prospects—but we must put aside the prejudices, fears, weaknesses and rivalries that have long plagued us and look to the future as if we were looking at ourselves and our children in the mirror of tomorrow. We have a remarkable opportunity, and we need to think and act a little out of the box. As we celebrate the bicentennial of the Greek Revolution, we must realize how many glorious moments in our nation's long history were the result of bold, out-of-the-box thinking. Because at the end of the day, everything is about having the right mindset at the right moment.
ELIAS SPIRTOUNIAS
Executive Director