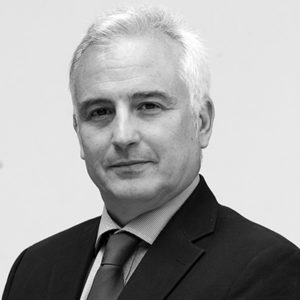 Summer is here, bringing with it hot weather and several extreme weather phenomena, all testament to the consequences of climate change and to the need to push forward with responsible and sustainable business practices. Like every summer, urban events agendas are thinning out and many people are taking their vacations—but this year, we are also recovering from quite the unusual winter, marked by stress and uncertainty about the future regarding the pandemic and, consequently, the real economy. Let's not kid ourselves; the coronavirus is not yet eradicated, and as long as there are still a large number of unvaccinated people, things will not calm down. Rising materials and oil prices, along with increased transportation costs, are already creating inflationary trends and a global environment of uncertainty that, unless stabilized, could devastate national and global economies. Central banks' capacity for liquidity is nearing its limits, and discussions about rising interest rates have already started, with everything that entails for the real economy.
Closer to home, expectations from tourism at the time of writing have diminished due to the spread of the Delta variant, not just in Greece but across the world. The government has, very wisely, not taken horizontal measures, instead reacting on a case-by-case basis, in the hopes both that vaccinations will reduce new cases and that areas with low virus spread can continue to safely welcome visitors, contributing to the revenues the country needs. More promisingly, our country has been brought to the spotlight as a destination, owing to recent visits by renowned celebrities and important figures from showbusiness and world sports. Such promotion hints at increased numbers of incoming visitors in the next few years, and an enhanced country profile on a political and investment level.
As always, the American-Hellenic Chamber of Commerce remains dynamic, leading the way with projects and initiatives—the most recent being the USA Pavilion at the DEFEA International Defense Exhibition, set up in cooperation with the U.S. Embassy and the Office of Defense Cooperation, with the participation of 32 US companies. Our Chamber is once again on the front line, actively fostering wider business collaboration between US and Greek companies that can strengthen the Greek defense industry, disseminate expertise, boost R&D, and of course, create quality jobs. After the summer, our Chamber is organizing the 5th annual Southeast Europe Energy Forum, which traditionally takes place on the eve of the Thessaloniki International Fair and is one of the most established international conferences in the field of energy, with the participation of representatives from many countries throughout the region. In addition, we are holding a series of pertinent roundtable discussions at this year's TIF.
On behalf of the Chamber, we wish you a pleasant and relaxing summer break.
ELIAS SPIRTOUNIAS
Executive Director