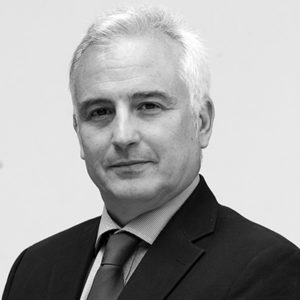 I am writing this after a period of exceptionally interesting developments for the Chamber, our members, the business community, and of course Greece and Greek-American relations.
In early June, the American-Hellenic Chamber of Commerce and Athens Exchange Group (ATHEX) co-organized the 3rd Greek Investment Road Show in the USA, visiting Washington DC, New York and San Francisco. Our mission this year was one of the most successful ever. This is due to the variety and diversity of meetings, events and visits which yielded interesting and important results for the Chamber, our co-organizers, and our country. In addition, the excellent experiences that we all have gained will doubtlessly prove very useful for our future activities and initiatives.
Later in the month, we successfully convened the 18th Annual HealthWorld Conference, the foremost event on health policy in Greece. This year, and in the midst of the pre-election period, our Chamber dared and succeeded in putting the health sector and its critical issues at the forefront by providing a platform for discussion, exchange of views, analysis and proposals that resulted in exceptionally useful conclusions.
At the end of June, our Chamber held elections that resulted in a change in leadership. With the new leadership, as with the previous one, we will set new priorities and goals. We will take important initiatives, and as always, we will promote and advance good practices and substantiate proposals for healthy and unimpeded entrepreneurship, for attracting significant investment, and for advancing further the already exceptional relations between Greece and the USA.
A few days ago, we also had a change of leadership at the national level, following elections that resulted in a majority government able to implement the necessary initiatives and reforms to, among other things, accelerate economic growth, attract investments, effectively reorganize the public sector, and push through digital transformation at all levels in order to show the country's competitive advantages. After 10 years of restraining fiscal policies, Greek society is looking forward to a brighter, more optimistic future and is more than ever ready to move or even leap forward. All that's needed now is a spark.
This September, our Chamber will once again participate in Thessaloniki International Fair, organizing an engaging program of presentations, seminars and conferences on various topics centered around our core theme: innovation and technological breakthroughs. For more information, visit the USA@TIF2019—Talks & Events section on our website.
I wish you all restful and joyful summer holidays.
ELIAS SPIRTOUNIAS
Executive Director