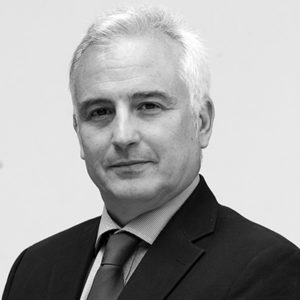 The start of each new year brings new hope and the promise of new opportunities, and 2022 is no exception. We welcomed the new year with many dreams and expectations and with a renewed sense of optimism for a return to normalcy and a stable course of prospective growth — but in order to build on the positive momentum we have achieved, we must also be clear-eyed about the challenges ahead and resolute in our commitment to overcome them.
The ongoing surge in energy prices and concerning developments on the inflation front are creating conditions that could hinder our country's ability to achieve the projected growth rates, while serious geopolitical upheavals are giving rise to uncertainty and skepticism internationally, conditions that favor conservatism and caution regarding financial exposures and investments. In this global landscape, we need a clear strategy to guide our course and our decisions in order to prevent, or at least minimize, disruptions to social cohesion and maintain our country's already high investment and growth prospects. We must maintain Greece's hard-earned positive image and must continue demonstrating the stability and confidence that the world is looking for. And as always, we must push forward — without hesitations — with crucial reforms across key sectors, including education, taxation, insurance, justice, and security. Of course, for these reforms to be successfully implemented and enjoy public support, they must be backed by thorough communication campaigns that provide information alongside verifiable facts and figures and promote transparency at all levels, because when it comes down to it, everything has to do with trust in institutions.
As we move into the new year, our Chamber will continue to develop and launch initiatives and activities that target key issues facing our members, promoting effective advocacy, fostering extroversion, and advancing effective business networking, with the US and beyond, through the wider network of American Chambers. Our exceptional 2022 New Year's Reception and pita cutting event gave viewers a small taste of our dynamic role and the wider appreciation that our Chamber enjoys in this global community.
This is also the year that we celebrate the 90th anniversary of the American-Hellenic Chamber of Commerce — nine decades of promoting strong business and serving as the most reliable bridge in the bilateral economic and trade relations between Greece and the United States, driven by our commitment to broadening horizons, opening new paths and pursuing empowering partnerships that will lead to sustainable and inclusive growth for all. To celebrate this landmark anniversary, our Chamber is planning a special program of activities in the coming year. Stay tuned for more.
I wish you all a happy, healthy and inspiring new year.
ELIAS SPIRTOUNIAS
Executive Director