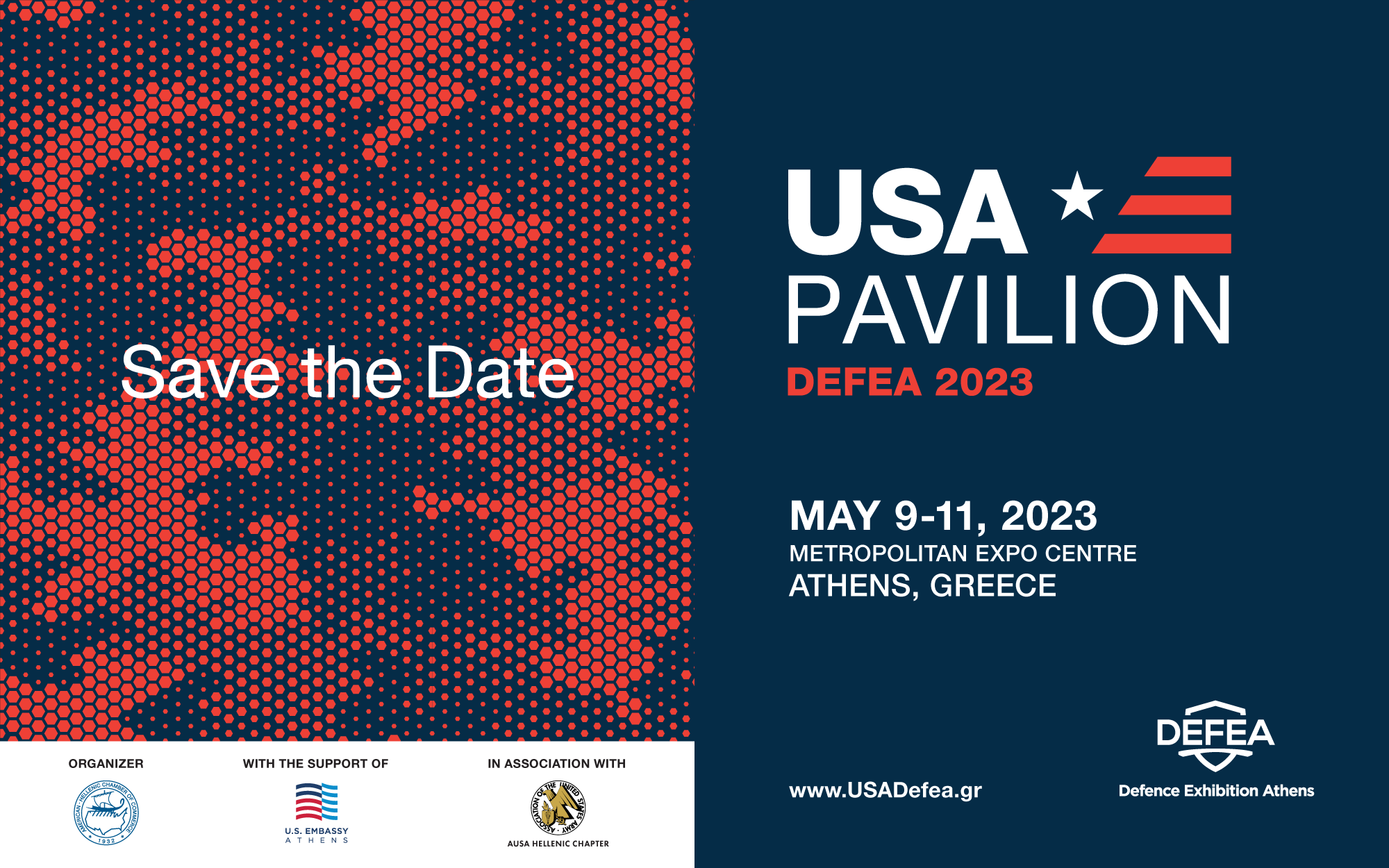 The American-Hellenic Chamber of Commerce (AmChamGR), continuing the success of DEFEA 2021, will organize the USA Pavilion at DEFEA 2023, the high-profile international defense exhibition for land, naval, aerospace, national and cyber security defense systems Exhibition, to be held May 9-11, 2023, at Metropolitan Expo Centre in Greece. DEFEA 2023, will be held under the auspices of the Ministry of Defense, the General Directorate for Defense Investments and Armaments (GDDIA)  and the Ministry of Shipping and the USA Pavilion with be organized with the support of the Embassy of the United States of America.
Leading American defense companies participated in 2021 exhibition and will have once again the opportunity to join the USA Pavilion at DEFEA 2023, a high-profile international defense and security exhibition guaranteeing exhibitors' maximum exposure, highest visibility and unparalleled access to partners and customers.
The USA Pavilion will continue to be the meeting point for the defense & security industry professionals, providing a platform for networking and exchanging ideas on joint ventures and formation of partnerships, as well as to come into direct contact with key decision makers of the defense and security markets internationally.
2021 Exhibition Highlights
12.129 visitors from 54 countries
315 exhibitors from 22 countries
45 official delegations from 36 countries
14 Ministers and Deputy Ministers
13 Chiefs of Armed Forces
16 National Pavilion
32 U.S. Exhibitors
2 U.S. States at the USA Pavilion
We are looking forward to welcoming you to Athens!
V. Tseritzoglou | v.tseritzoglou@amcham.gr | +30 210 699-3559
G. Mamali | g.mamali@amcham.gr | +30 210 699-3559