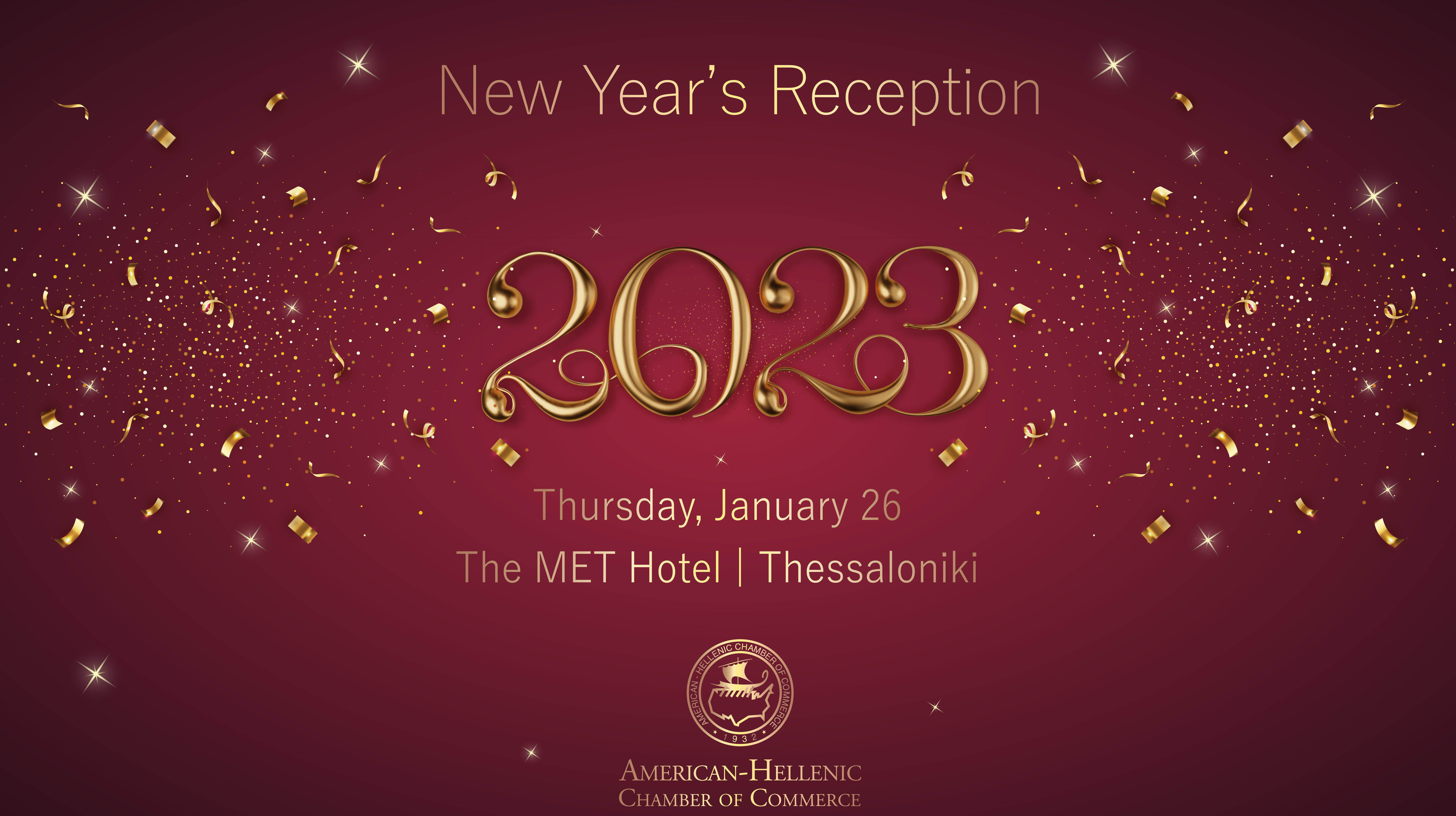 The American-Hellenic Chamber of Commerce held its annual Thessaloniki New Year's Reception on January 26, 2023 at the MET Hotel. The event was attended by more than 400 guests and brought together members of the Chamber, prominent local businesspeople, leading government officials, local authority executives, diplomats, high ranking military officers, academics, researchers, media and other distinguished members of the local community.
Welcome remarks were made by the President of the American-Hellenic Chamber of Commerce, Nikolaos Bakatselos, the Vice-President of the American-Hellenic Chamber of Commerce, Vassilis Kafatos, the Deputy Chief of Mission of the U.S. Embassy, Maria dG Olson, the Deputy Minister of Interior for Macedonia-Thrace, Stavros Kalafatis, the Governor of the Region of Central Macedonia, Apostolos Tzitzikostas and the Mayor of Thessaloniki, Konstantinos Zervas.
The organizers would like to thank the event sponsors, Alumil, Deloitte, Kouimtzis Group, Margaropoulos & Associates-Scientia Legis Law Firm and the supporters Eventora, Ktima Gerovassiliou, Polizoidis Advertizing & Interior Constructions, the MET Hotel.