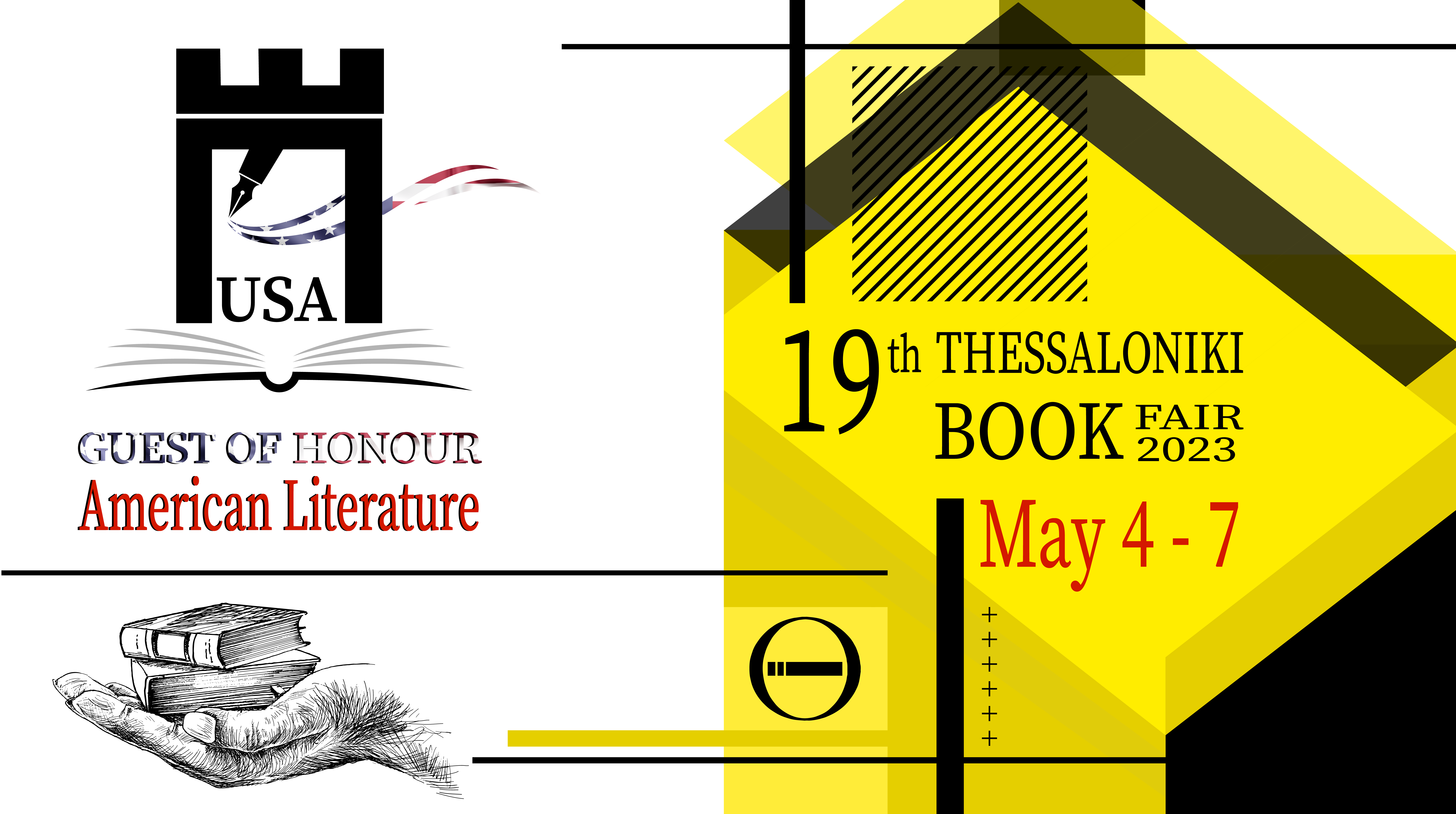 The American-Hellenic Chamber of Commerce (AmChamGR), in cooperation with its Culture Committee, is co-organizing with the Hellenic Foundation of Culture, the American Literature Pavilion, at the Thessaloniki Book Fair (TBF) 2023. The TBF takes place on May 4-7, 2023, at the Helexpo exhibition center, in Thessaloniki, and the USA will be for the first time at a book fair in Europe, the honored country.
The Book Fair of Thessaloniki was inaugurated in May 2004 and since then it has put Greece on the map of international book fairs, creating a new pivotal axis of cultural and commercial transactions in the field of global publishing production. Charting a spectacular course in the years of its presence, the book fair of the Balkans and the Mediterranean, as it is often called, the Thessaloniki Book Fair, is today a point of reference for all book professionals in Greece and abroad, with a strong professional profile and international character.
More than 200 authors are present every year in Thessaloniki to meet their audience: almost all Greek authors of literature, poetry, children's and teenage books, academics, intellectuals, researchers, etc. while approximately 250 writers from other countries, from the Balkans, Western Europe, the South-East Mediterranean, but also from the USA, Asia, Latin America, Australia and Africa have accepted the invitation for the great literary appointment with the Greek readership.
The American- Hellenic Chamber of Commerce, following the highly successful organization of the American Pavilion at TIF 2018, aspires to organize a dynamic American presence once again, which, in addition to the exhibition part, will also include a parallel program of events with famous American writers as guests of honor, seminars, lectures, discussions and workshops for adults and children.
It would be a special honor for the Chamber if you support this very important initiative which will highlight and showcase once again the value and importance of the Greek – American relations. Should you wish to find out more about this project, our team is looking forward to being of your assistance.
For more details and info please contact: