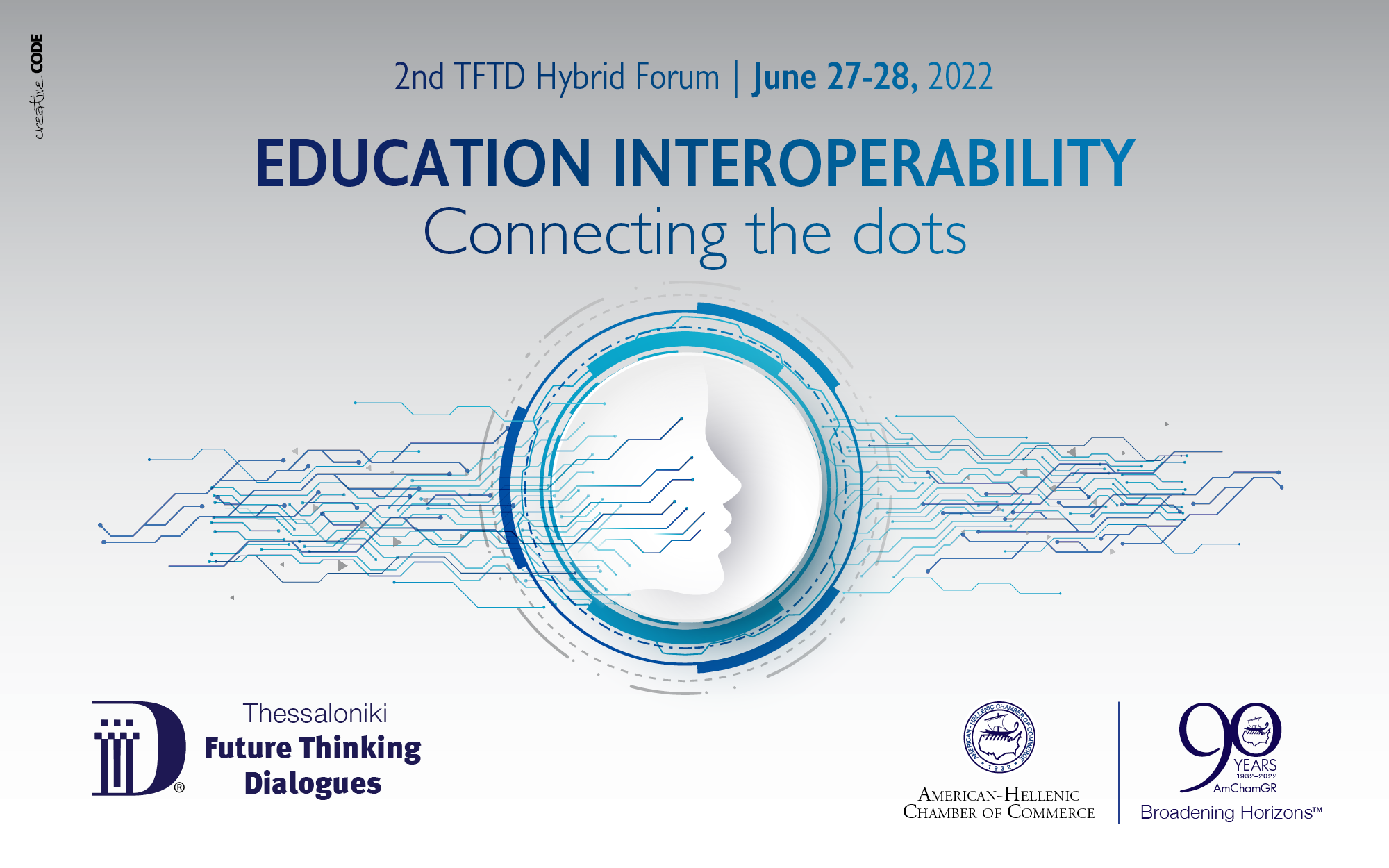 The American–Hellenic Chamber of Commerce has successfully organized the Thessaloniki Future Thinking Dialogues 2022 on June 27 & 28, 2022 titled: "Education Interoperability: Connecting the dots" in hybrid format. TFTD serves as a platform of open discussion, dialogue and exchange of views and proposals on vital issues concerning business, economic and educational ecosystems through an innovative but fundamental approach with a look into the future and what it holds for us.
The event highlighted a deluge of creative ideas, discussions, initiatives and best practices, concerning the future of learning and work environments. The emphasis was given on the development of innovation, new technologies and entrepreneurship in educational institutions, to bridge theory with practice. Taking into consideration the ongoing changes in education, the forum's dialogues revolved around inclusion, digital transformation, skills development and future skills needs, contributing to the building of stronger ties between academia and industry.
TFTD 2022 attracted several key stakeholders from across the education, innovation and technology value chains, like business leaders, central and local government decision makers, academics, and researchers, as well as students and young people.