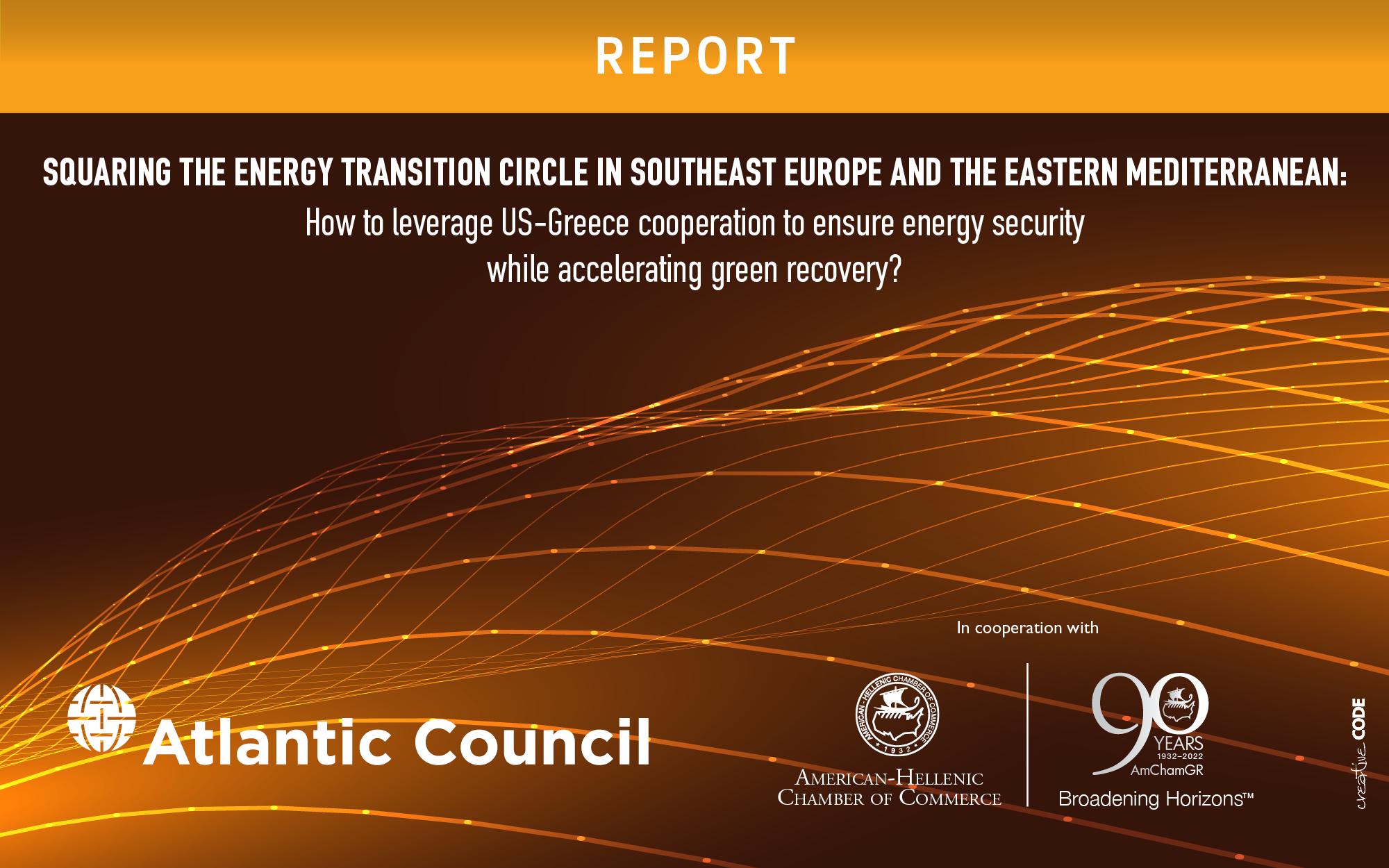 The American-Hellenic Chamber of Commerce signed a memorandum of cooperation (2020) with the Atlantic Council, one of the largest and most acclaimed think tanks with significant influence in the US and Europe.
The aim of this collaboration is to draft a report, which will promote the advantages of a broader energy alliance between Greece and the United States, the economic and business benefits of energy developments in the Eastern Mediterranean region and the prospects for wider economic cooperation between Greece, the Mediterranean countries and Europe. At the same time, the report will highlight the positive role of various alternative energy sources (renewables).
With this report, we aspire to highlight the role Greece can play in the wider energy and geopolitical Mediterranean area, drawing up a plan on how to do this, as well as the importance of the establishment of a US-East Med Energy Center in Greece.
Report Presentation – Hybrid Event
Atlantic Council, Washington, D.C., U.S.A.
May 18, 2022 at 16.00 hours (Greek local time)
ΜΕΛΕΤΗ
VIDEO
Greek Economic Summit
December 6-8, 2021
AGENDA
Virtual Strategy Session
September 29, 2021
AGENDA
Southeast Europe Energy Forum
September 10, 2021
AGENDA
Virtual Roundtable Discussion on Opportunities for U.S.-Greece Business Cooperation and Financing Opportunities for Energy Projects
July 14, 2021
AGENDA
Virtual Inaugural Workshop on Energy Policy
June 3, 2021
AGENDA