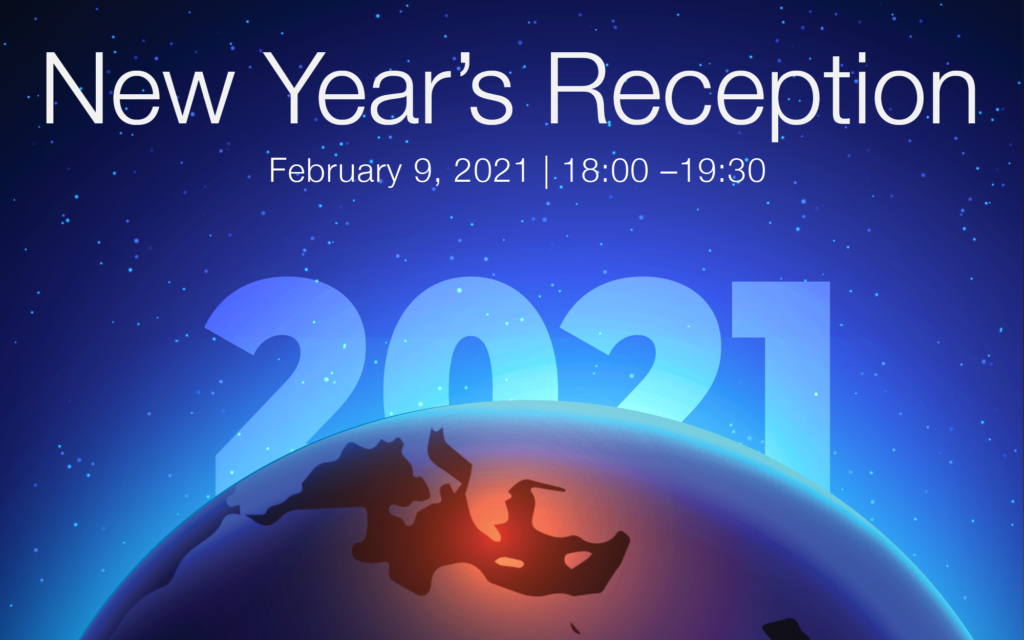 AmChamGR New Year's Reception was held on February 9, 2021 with 700 virtual participants. Welcome remarks were made by U.S. Ambassador Geoffrey Pyatt, Minister of Development & Investments Adonis Georgiadis, AmChamGR President Nikolaos Bakatselos and AmChamGR Executive Director Elias Spirtounias.
Virtual participants enjoyed the live performance of Plastic People ft. Vicky Bee and lucky winners were selected for prizes offered by AB Vassilopoulos, Cosmote Insurance, Kotsovolos, P&G and Pyramis. Participants shared their wishes for the New Year.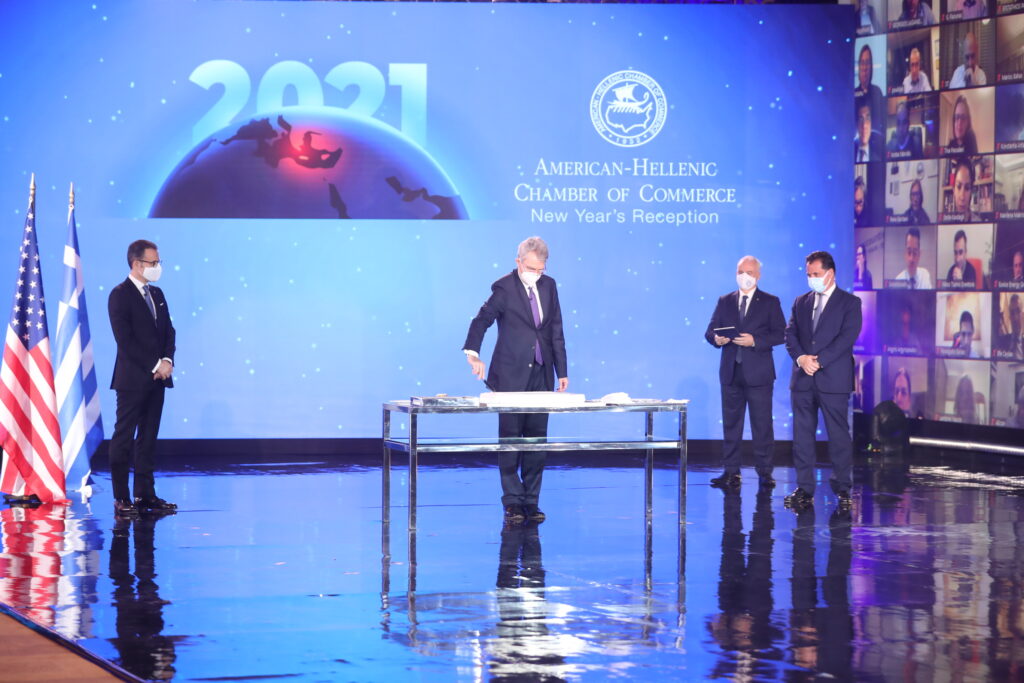 The reception sponsors, senior U.S. officials and representatives from the American Chambers of Commerce network (ACE) shared their wishes for 2021 and their vision.
Video messages were sent from:
Margaritis Schinas, Vice President, European Commission
Archbishop Elpidophoros of America
Alexandra Papadopoulou, Ambassador of Greece to the United States
Bob Menendez, United States Senator
Marjorie Chorlins, Senior Vice President, European Affairs, U.S. Chamber of Commerce
Damon Wilson, Executive Vice President, Atlantic Council
Susan Danger, CEO, AmCham EU
Haris Kakoullis, President, AmCham Cyprus
Sylvia Menassa,CEO, AmCham Egypt
Alexandra Pasternak-Jackson, CEO, AmCham Finland
James Lasry, President, AmCham Gibraltar
Irisz Lippai-Nagy, CEO AmCham Hungary
Mark Redmond, Chief Executive, AmCham Ireland
Oded Rose, CEO, AmCham Israel
Peter Dahlen, Executive Director, AmCham Sweden
Andy Hunder, President, AmCham Ukraine
Emanuel Adam, Executive Director, AmCham UK