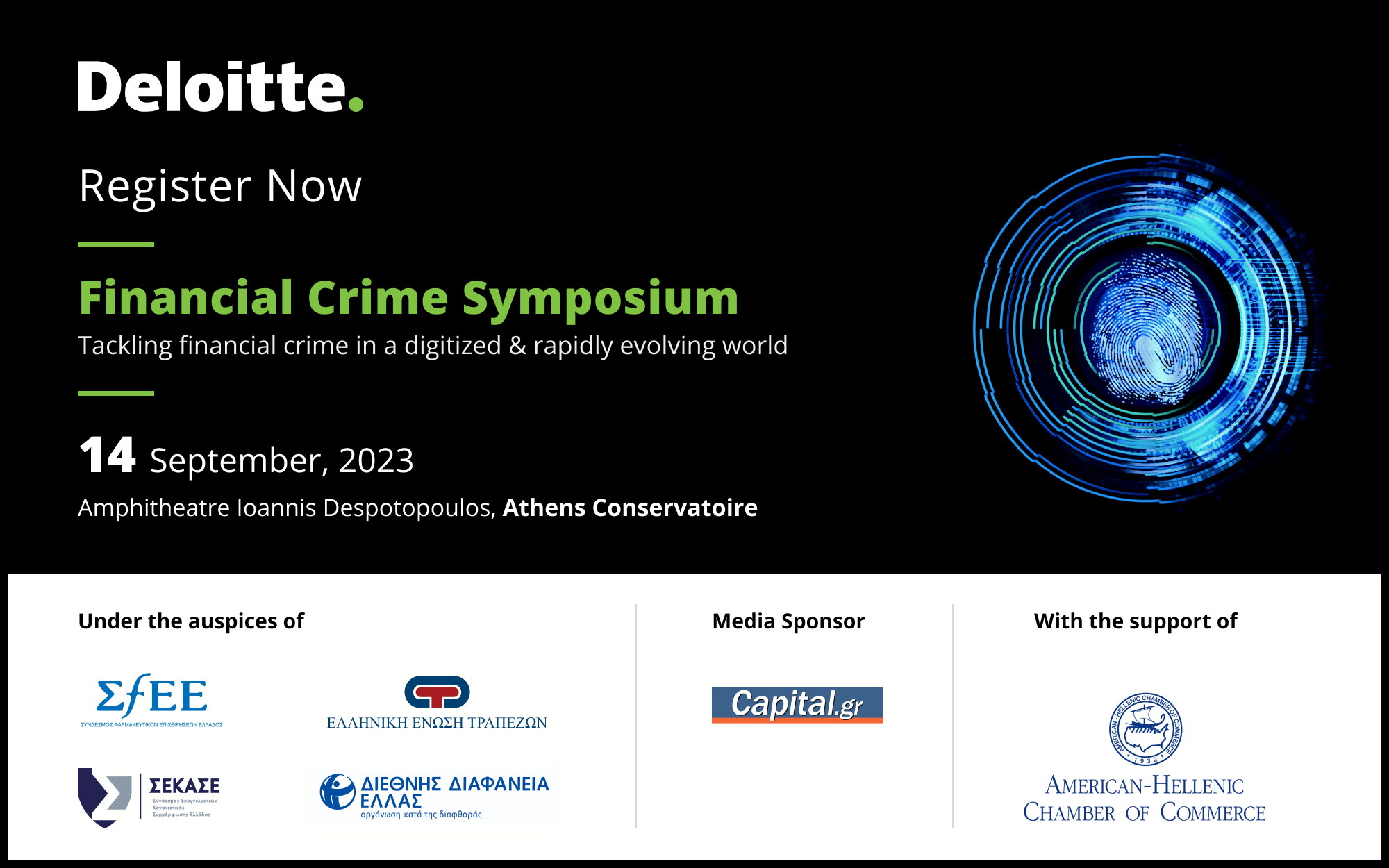 With the support of the American-Hellenic Chamber of Commerce, Deloitte is hosting the 1st Financial Crime symposium on September 14, at Athens Conservatoire.
The event is designed to bring together high level representatives of financial institutions and industry leaders, providing participants with key global insights into the current developments of financial crime risk management in the new digital era.
The Minister of Digital Governance, Dimitris Papastergiou, will deliver the keynote speech.
Key areas of the conference will cover:
Global insights and developments in Financial Crime
The use of Public Private Partnerships to combat Financial Crime, the example of Transactions Monitoring Utility
AML/CFT a constantly evolving regulatory framework
FinTech & RegTech solutions in the combat of Financial Crime & Fraud
Known & Emerging risks regarding Financial Crime in the Life Insurance sector
Auditing Financial Crime Risk
Transformation of Customer Due Diligence process
Shifting the spotlight to Sanctions & Conflicts of Interest
What's next in Pharma: Confronting a challenging environment with innovation & integrity
Cultural Heritage Crime and Antiquities Theft
Legal developments in the fight against Financial Crime
For the full agenda, please click here.
Register here.
RSVP at your earliest convenience to secure your spot.
During the event images and videos are going to be taken, uploaded on Deloitte's intranet website and social media, and shared with the Host (Athens Conservatoire) of the event for educational purposes and/or for its records. For more information, please, visit our landing page.