The American-Hellenic Chamber of Commerce and its Corporate Responsibility Committee held a virtual discussion, Empowering the contemporary social responsibility of business, on how business need to adapt and repurpose the corporate message during these unprecedented times. The dynamic speakers shared their perspectives on how empowering the company's message for purpose confirms the relevance of corporate choices to the societal environment enhancing reliability towards consumers and stakeholders.
Pakis Papademetriou, Chair of the Corporate Responsibility Committee, opened the discussion by stating that "adaptability has always been a key business virtue. Even more so, in times of the pandemic crisis and major societal change, adaptability becomes the crucial element of corporate resilience. Today's corporate message must adapt to the current trend of responsible entrepreneurship that serves a purpose, cares for impact and keeps pace with the critical prevailing sustainability issues (financial, social, environmental). And especially in the midst of a pandemic, the corporate message must be aligned with the societal effort for collective consciousness and solidarity".
Dimitris Michopoulos, Managing Director of Weber Shandwick, moderated the discussion and remarked that "the unprecedented situation in which we continue to live made adaptability and vigilance from the outset a key prerequisite for leadership. Adaptability refers to the way leaders perceive and deal with themselves, their people, and the role of their bodies in the new reality. And vigilance, at the speed at which they are called upon to perceive and deal with an ever-changing environment of everyday life. The anthropocentric approach at every level and the exploitation of technology are key prerequisites in this direction. But they are not the only ones. Every leader must adapt his organization in such a way that he can react effectively and quickly to different and changing conditions. Leaders are called upon to create resilient organizations, ensuring the maximum possible degree of adaptability".
Dimitra Daskalaki, Organizational Development & Communications Director, METRO S.A. stated that "the pandemic highlighted the need for cooperation between science and institutions, the use of technology at all levels, but also the assumption of responsibility by companies returning value to society through acts of solidarity and responsibility. The timing is ideal for cooperation and collaboration between the scientific community, the state, and the business world. The strategic utilization of this cooperation will make post-pandemic Greece more humane, more empathetic and brighter".
Sevi Sfakianaki, Communications & CSR Manager, MSD reiterated "sometimes an external threat is needed to reveal a basic truth. That many things depend on personal responsibility as well as corporate responsibility. For 2020 from a difficult year to a better future, we need to maintain the lessons we have learned both personally and professionally. In the new normality to keep solidarity, cooperation, and faith in the power of science. On a personal level, let us focus on the personal responsibility we need to show but also on the corporate responsibility that can guarantee a better future for employees in society, the economy, and the environment".
Vaso Griva, Corporate Affairs Manager, Public-MediaMarkt stated "a crisis inevitably brings with it new challenges. However, it is our choices, personal and collective, that will help us face difficulties and prosper. At Public-MediaMarkt, we quickly adapted to the new realm and managed to keep up with the times with determination. With the safety of our people and customers being our primary priority, we have given our best to serve hundreds of thousands of orders through our online stores. In this new journey that has begun, all businesses must take advantage of those elements that have made our resilience stand out. Combined with our unwavering effort to transform ourselves effectively into the needs of the time, these elements will show us the way to a future full of creative perspectives."
Angeliki Papadopoulou, Corporate Affairs Director, Stoiximan/Betano stated that "no matter how many manuals one has read, no matter how many procedures one has in place, the crisis suddenly appears, it does not offer warning. And this crisis required speed, flexibility, and adaptability, but also digital capabilities at a developed stage, in other words some of the features of the new competitiveness. The role of Corporate Affairs in this phase has been crucial: communication, internal and external, corporate cohesion, social responsibility, all of which are characteristics that, if they do not already exist in an organization, no longer have time to develop".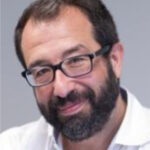 Pakis Papademetriou
Manager, Corporate Quality
Athens International Airport
Pakis Papademetriou has been serving Quality and Sustainability since 1994. He received a Bachelor's degree in Mechanical Engineering and Master's degree in Industrial Engineering, both from the University of Illinois at Chicago. He is certified in Business Sustainability Management from the University of Cambridge (CISL). Since he joined Athens International Airport in 1999, he has been engaged in the development and application of diverse management systems focusing on quality, sustainability and corporate administration. Currently, he holds the position of Manager, Corporate Quality reporting to the CFO. He is Chair of the Corporate Responsibility Committee of the American-Hellenic Chamber of Commerce and member of the Steering Committee of the UN Global Compact Network Hellas.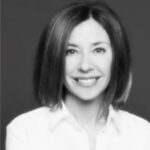 Dimitra Daskalaki
Organizational Development & Communications Director
Metro S.A.
Dimitra Daskalaki was born in Athens, Greece and studied Psychology at the School of Philosophy in the National and Kapodistrian University of Athens. She has been working in Corporate Affairs and Media Relations since 1992, having held high management positions in various companies and business groups, including SKAI – Kathimerini Group, Astir Palace Vouliagmeni, Interamerican, Grand Resort Lagonissi, Imako S.A., Elbisco S.A. and Weber Shandwick, a McCann – IPG company. She joined Metro S.A. as Corporate Affairs Manager in 2016 and is now serving as the company's Organizational Development and Communications Director.
Sevi Sfakianaki
Communications & CSR Manager
MSD
Sevi has a 20 years' experience in the Corporate Communications and Responsibility field and the last 14 years has specialized in the life sciences sector. Since 2010 Sevi has been working for MSD as Communications and CSR Manager overlooking corporate communications, internal coms, corporate responsibility programs, leadership, and digital communications. She holds a BSc in Social Policy and Social Anthropology from Panteion University and an MSc in International Marketing Management from Leeds Business School.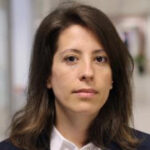 Vaso Griva
Corporate Affairs Manager
Public-MediaMarkt
Vaso Griva holds an MA in Business and Corporate Communications from Bournemouth University. She has long experience in communication in both Greece and Cyprus. She launched her career in 2003 at Partners S.A., where she worked for the Strategy & Crisis department managing major accounts. In 2005 she joined the listed Germanos S.A. company as Corporate Affairs Coordinator. In 2007 she assumed the role of Public Relations and Corporate Affairs Manager at Public and in 2015 she took on the same role, with overall responsibility, at the Olympia Group.  In January 2019 she became the Head of PR for our Retail Business Unit and she holds the position of Corporate Affairs Manager at Public-MediaMarkt company.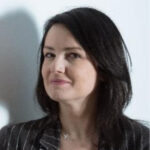 Angeliki Papadopoulou
Corporate Affairs Director
Stoiximan
Angeliki Papadopoulou is the Corporate Affairs Director for Stoiximan since February 2019, responsible for Corporate Communication and CSR. Having studied Communication and Mass Media at Athens University and Harvard University and following a long professional path in journalism, literature and publishing, she has worked for almost a decade as Corporate Affairs Manager for Nestlé Greece, contributing to the development and protection of its corporate image, as well as the planning and implementation of the Group's CSR programs in Greece. She has been a founding member of Corporate Affairs Committee of the Hellenic Management Association and is currently a member of the Corporate Responsibility Committee of the American-Hellenic Chamber of Commerce. She strongly believes that companies have a significant role to play in the social and environmental issues of today, a role that has to be incorporated both in their business strategy and in the daily life of their people. She also believes in lifelong learning and therefore continues studying social entrepreneurship, communication, and psychology.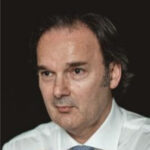 Dimitris Michopoulos
Managing Director
Weber Shandwick
A visionary, results-driven and growth booster senior leader with a proven track record in strategic communications spanning 25 years. Passionate for development of high-profile communications strategies, brand and personal leadership reputation and corporate communication programs, he is well known for handling high-stakes, bet-the-company crisis cases and accomplished practitioner of corporate issues management. Adept at developing relationships at local, country and international level, Dimitris Michopoulos has broad experience in building and leading award-winning teams; heading the Weber Shandwick operation in Greece since 2014. From 2012 to 2014 he was an advisor to the Management for OPAP coordinating the marketing and corporate communications. Prior to that, for nine years, he was Corporate Affairs Director at Vodafone in Greece. His professional career started with five years at Unilever. He has also served as Director of Communications and Marketing at the Mediterranean Games Committee. Inspirational speaker himself, Dimitris has delivered several speeches at international conferences and lectured in management at the American College of Greece while he has attended leadership courses at the IMD Business School. He was a juror for the 2016 EMEA SABRE Awards and Chairman of the 2016 Ermis PR Awards, the leading national program in Greece. He is a member of the CEO Clubs Advisory Board, Vice President of Reputation at CEO Clubs and Founding Partner of YDC.