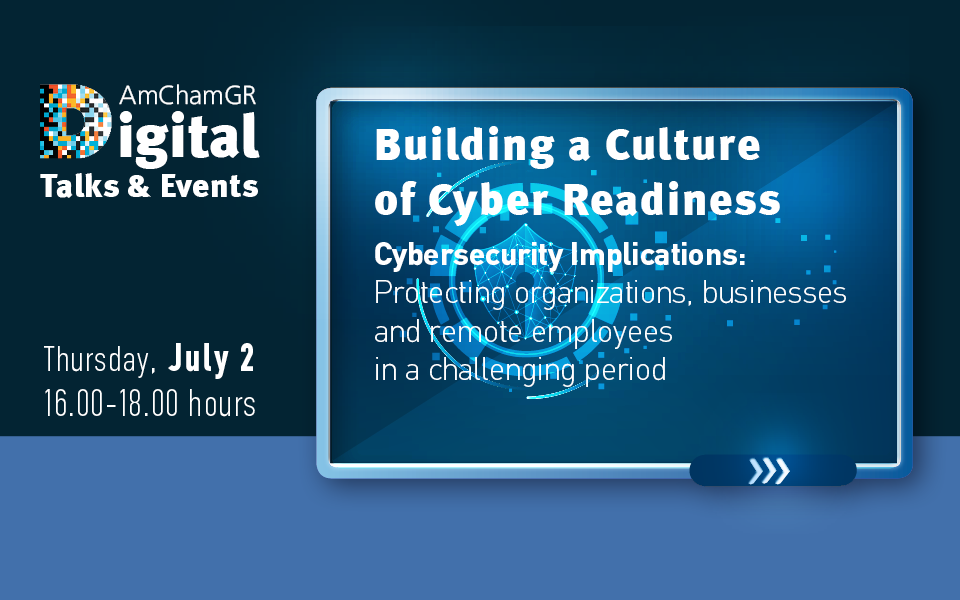 July 2, 2020
16:00-18:00 hours
The American-Hellenic Chamber of Commerce held a virtual discussion on Building a Culture of Cyber Readiness | Cybersecurity Implications: Protecting organizations, businesses, and remote employees in a challenging period
Distinguished speakers, representatives of public sector and the business community
highlighted the challenges and best practices that organizations should enforce to build a culture of Cyber readiness to meet the demands of a "cyber everywhere" reality and succeed in tackling the cyber demands of the future.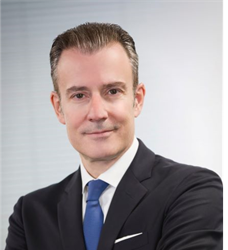 Nikolaos Bakatselos
President
American-Hellenic Chamber of Commerce
Nikolaos Bakatselos was Member of the Board of Directors, and Deputy Managing Director, of "Northern Greece Publishing S.A.". He has held the position of Managing Director of "Imperium AEEX", and Member of the Board of Directors of "Egnatia Bank Securities S.A.". He was a Member of the Board of Directors of Attica Bank from February 2014 until June 2016.
He was a Member of the Steering Committee of the "International Hellenic University" from 2006 until January 2014 and Member of the Board and President of the Northern Greece Committee of EEDE. He is Member of the Committee Support CERTH, Trustee of Anatolia College, Member of the Board and Member of the Steering Committee of SVE and Honorary Consul of Belgium for Northern Greece. After being a Member of the Board of Directors of the American – Hellenic Chamber of Commerce for several years, in June 2010 he was elected Vice President of AMCHAM and President of the Northern Greece Committee and since June 2019 he is the President of AMCHAM. In October 2019 he was elected as President of HEDNO by the General Assembly of HEDNO.
Nikolaos Bakatselos holds a B.A. in Sociology from University of Reading and a MSc in Shipping, Trade and Finance from City University Business School.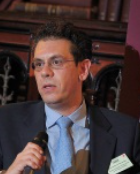 Demosthenes Ikonomou
Head of Operetional Security Unit
European Union Agency for Cyber Security (ENISA)
Demosthenes Ikonomou joined the European Union Agency for Cyber Security (ENISA) in 2008 and currently holds the position Head of Operational Security Unit. He received his Masters of Science in Electronics and Computer Sciences and his Ph.D. in applied sciences from the University of Southampton, United Kingdom, in 1992 and the Université catholiquue de Louvain-la-Neuve (UCL), Belgium, in 2002 respectively. Between 1996-2008 he worked for DG Information Society & Media of the European Commission (now Communications Networks, Content and Technology, CONNECT) mainly involved in the management of R&D projects in the fields of wireless and personal communications as well as networked media.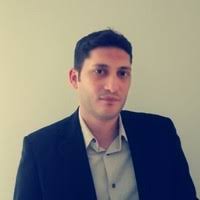 George Drivas
Head of the Greek National Cyber Security Authority
Ministry of Digital Governance
George Drivas is Head of the Greek National Cyber Security Authority and since 2017 is working towards reforming the national cybersecurity framework. He has received a B.Sc. in Computer Engineering; an M.Sc. in Information Security and he is currently conducting PhD research in the area of Cybersecurity Governance. He is experienced in the field of ICT and especially in the field of Digital Systems and Information Security, both in the private and the public sector. He has worked in the Banking, Telecommunications, Research & Development, Healthcare and Central Public Administration sectors, with active involvement in issues related to security management, ICT security auditing as well as managing large ICT projects. He serves as national representative to European and international committees (e.g. EU NIS Cooperation Group, European Cybersecurity Certification Group, CEF Cybersecurity, OSCE, OECD) and participates to national and European projects on Cybersecurity issues. He has been extensively involved with the NIS Directive implementation in Greece and with the continuous improvement of the national scoreboard on international cybersecurity indices (currently ranking 1st in the National Cyber Security Index since October 2019).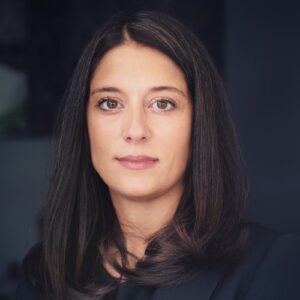 Konstantina Syntila
Cyber Security Sales Specialist Leader
CISCO
Konstantina Syntila is the Cisco Cyber Security Sales Specialist Leader for Cisco Greece, Portugal, Cyprus and Malta. She is responsible for the Cisco Security Products and Solutions and she joined Cisco in 2007. She has experience of 19 years in the IT industry. She worked as a Cisco Presales Consultant with all Service Providers in Greece, Cyprus and Malta and was part of various Cisco teams in South and Eastern Europe. She has experience with Service Provider Networking, Enterprise Networking Technologies and Cisco Security Solutions. Before joining Cisco, Konstantina was a planning and Implementation Engineer for the IP/ATM Core and Security Infrastructure for VAS services at Cosmote for 6 years.
She holds a BSC and MSC in Computer Science and Telecommunications from Department of Informatics and Telecommunications of University of Athens. She also holds and an MBA from AUEB.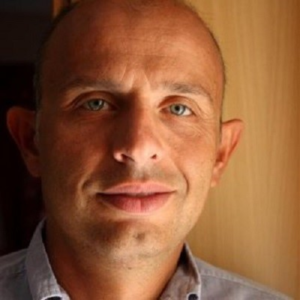 Thanassis Diogos
Incident Response Consultant, X-Force IRIS South Europe
IBM
Thanassis Diogos works as an Incident Response Consultant, X-Force IRIS EU for IBM Greece. Thanassis has over 15 years of experience in the IT Security focusing on OS & Network defensive security and has authored various papers around security incidents. He is researching cybercrime and malicious activities by utilizing a variety of low and high interaction honeypots while analyzing interesting malware samples to keep up with his reversing skills. Thanassis has graduated as Electrical Engineer and holds an MSc in Information Security. He holds multiple IT and Information Security certifications and he is also official CISSP trainer for EMEA.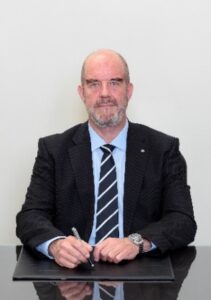 Rovertos Goglis
Manager, Cybersecurity and Information Security Division
Alpha Bank
Rovertos Gκoglis has accumulated extensive experience in the areas of GRC, Cybersecurity, ITSM, BCM and IT Audit. He worked as a Software Engineer for Intrasoft and joined Intrasoft International as Quality Assurance Manager in 1998. In 2002 he joined the Organization Committee for the Olympic Games ATHENS 2004 as Information Security Manager.
Since 2005, he has been with Alpha Bank initially as IT Information Security Officer and Deputy Manager overseeing the areas of IT Governance-Risk-Compliance, Information Security, IT Audit and ISO Management Systems. Since June 2017, Rovertos Goglis is Manager of the Cybersecurity Division and Group Information Security Officer for the Alpha Bank Group.
He holds the professional certifications of CRISC, CISM, CISSP, BCCLA, ITIL Foundation.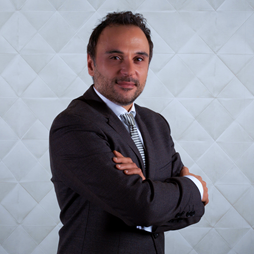 Christos Vidakis
Cyber Leader, Risk Advisory Partner
Deloitte
Christos Vidakis is Partner in Deloitte's Risk Advisory Department in Greece and he is leading the Cyber Risk Services for Deloitte in Greece. He has more than fifteen years of information systems security, auditing and technology experience, with special emphasis on Cyber Security. He has guided several organizations in evaluation, designing, implementing and managing cyber programs enchasing their return of investments. He leads numerous cyber engagements assisting organizations understanding the level of risk associated with the current cyber security posture, and to take appropriate organizational, procedural and technical measures to eliminate or mitigate possible vulnerabilities, weaknesses or technical flaws.  He also leads numerous cyber engagements guiding clients in preparedness, accurate and effectively response to security incidents, and assisting in taking preventative measures for the future.