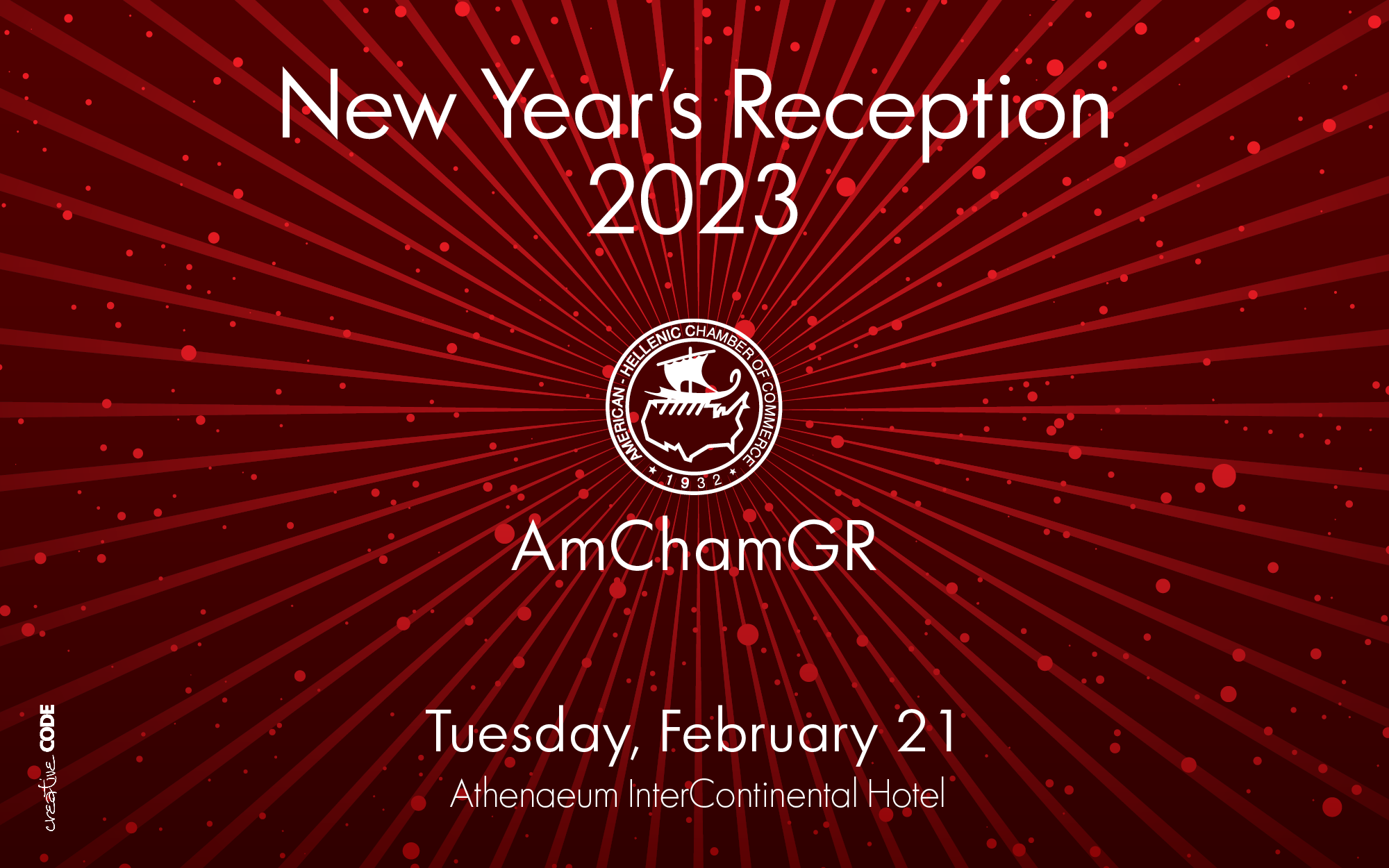 The American-Hellenic Chamber of Commerce held its annual New Year's Reception on February 21, 2023 at the Athenaeum InterContinental Hotel. The premier event attended by over 1000 guests brought together Chamber members, leading government officials, members of parliament, ambassadors, organization presidents, media, and prominent executives of the business community to enjoy a pleasant and rewarding networking event.
Welcome remarks were made by the President of the American-Hellenic Chamber of Commerce, Nikolaos Bakatselos, US Ambassador George Tsunis, Minister of Development & Investments Spyridon Adonis Georgiadis, Deputy Minister of Foreign Affairs for Economic Diplomacy and External Affairs, Kostas Fragogiannis.
AmCham Greece presented a recognition plaque to Fire Brigadier Christos Simiakakis, Commander of the 1st EMAK for deep appreciation to EMAK unit for their solidarity and self-sacrifice.