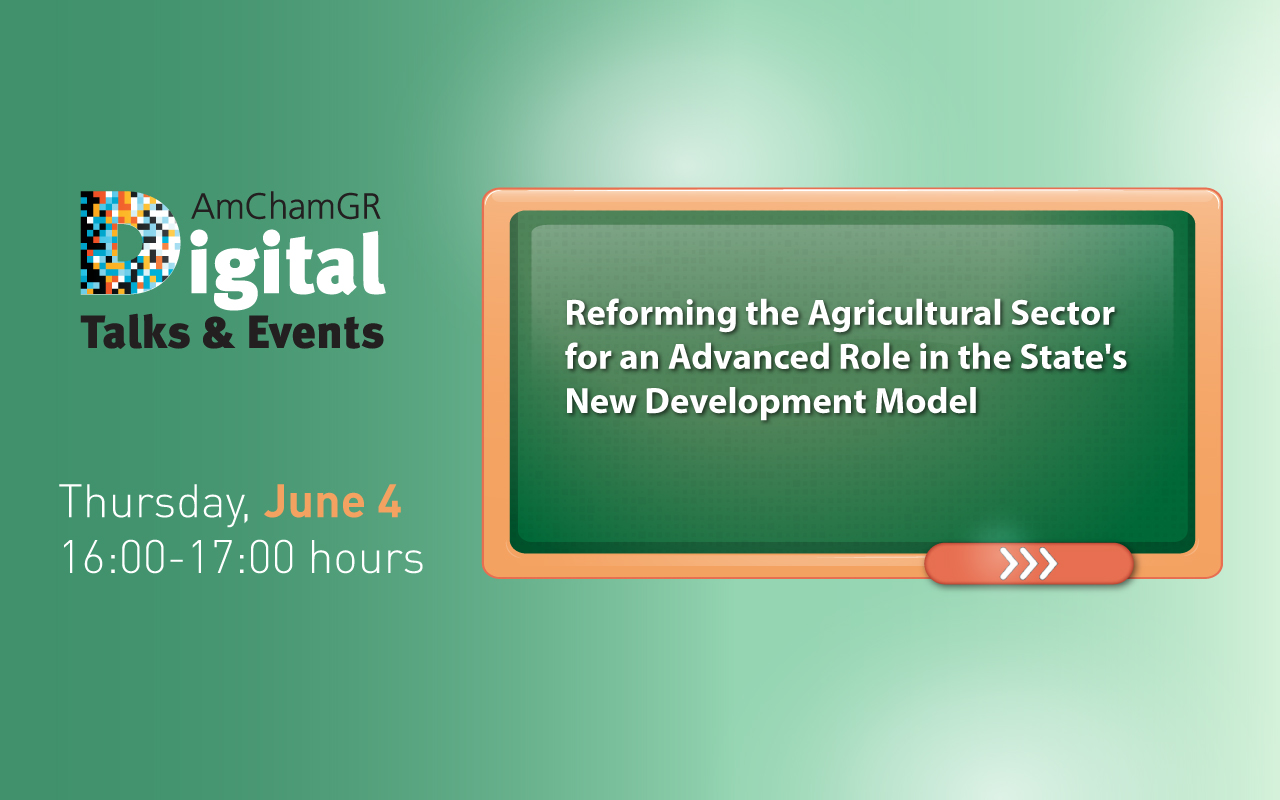 The COVID 19 crisis has already had a significant impact on the agrofood sector and will continue to do so, rendering difficult the calculation of its final cost. It has also exposed chronic weaknesses of the Greek production model. Crises however often provide an opportunity to restructure and reform, this one especially so.
The American-Hellenic Chamber of Commerce, a long-time advocate of the need for reorientation of the primary sector, is launching a discussion on what this role ought to be. What types of products do we want to cater for local and global demand? What should be the role of education and technology towards increasing the competitiveness of the Greek produce whilst keeping in touch with tradition? How can we optimize the use of scarce natural resources? What role should be assigned to the State in overcoming structural hurdles and introducing the necessary reforms?
Agenda and registration details will follow soon.