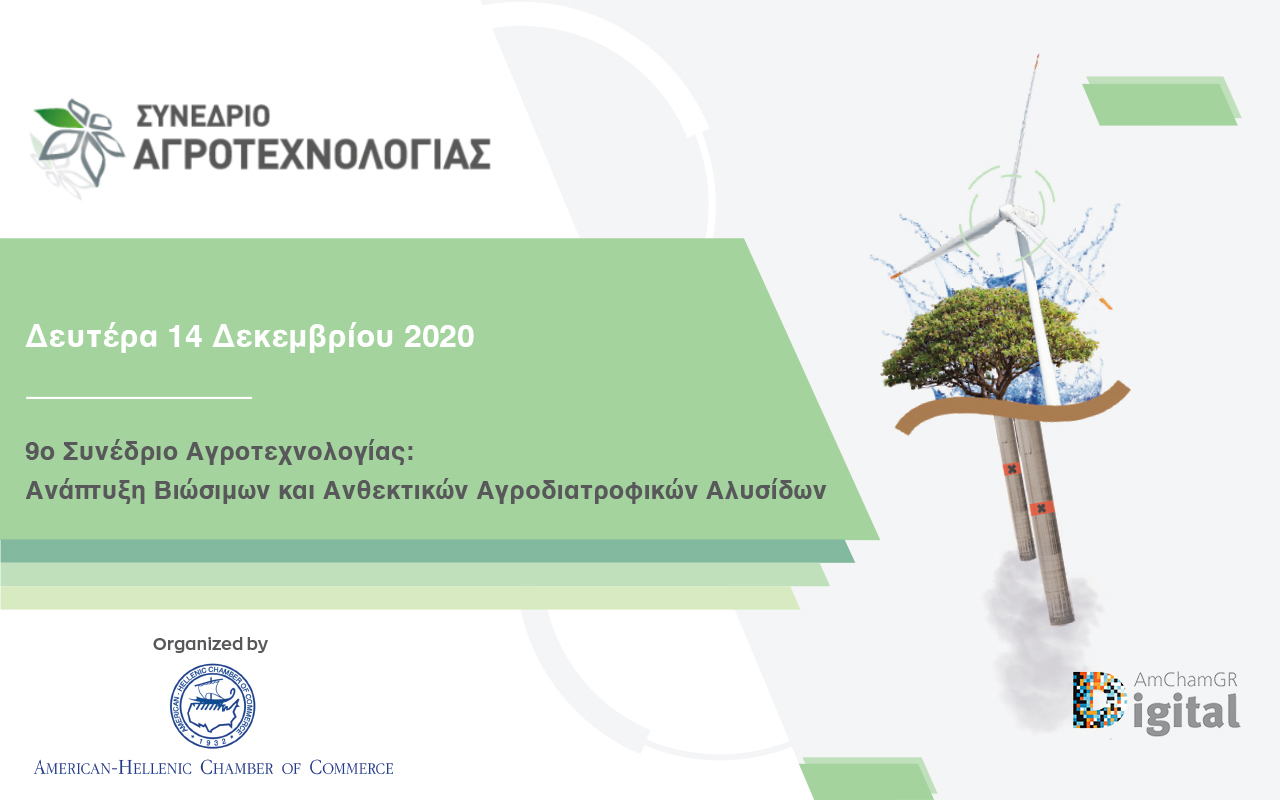 Το Ελληνο-Αμερικανικό Επιμελητήριο, με την Επιτροπή Αγροτεχνολογίας του, διοργανώνει το
9ο Συνέδριο Αγροτεχνολογίας με τίτλο: «Ανάπτυξη Βιώσιμων και Ανθεκτικών Αγροδιατροφικών Αλυσίδων» που θα πραγματοποιηθεί διαδικτυακά τη Δευτέρα 14 Δεκεμβρίου 2020.
Το ετήσιο Συνέδριο Αγροτεχνολογίας διοργανώνεται αδιάλειπτα από το 2012 και έχει πλέον καταστεί θεσμός ως η κορυφαία εκδήλωση του είδους, συμβάλλοντας στην επιτυχημένη πορεία της αγροτικής οικονομίας και του αγρότη–επιχειρηματία ως ένα στοχευμένο, συνοπτικό και παρεμβατικό γεγονός.
Tο Επιμελητήριο έχει επανειλημμένως τονίσει την ανάγκη μετάβασης σε ένα αγροδιατροφικό σύστημα με σεβασμό στο περιβάλλον και αποτελεσματική χρήση πόρων, κάτι που πλέον καθίσταται επιτακτικό. Με τη στρατηγική 'Farm to Fork', η Ε.Ε. επιδιώκει τη μετάλλαξη του τρόπου παραγωγής, μεταφοράς και κατανάλωσης τροφίμων και θέτοντας συγκεκριμένους στόχους, δημιουργεί σημαντικές ευκαιρίες και προκλήσεις. Ταυτόχρονα η αλματώδης ανάπτυξη της τεχνολογίας παρέχει σειρά λύσεων που θα παίξουν καθοριστικό ρόλο στην προστασία του περιβάλλοντος και της βιοποικιλότητας, την καταπολέμηση της κλιματικής αλλαγής και την ενίσχυση της ποιοτικής παραγωγής.
---
The American–Hellenic Chamber of Commerce, in cooperation with its Agrotechnology Committee, is organizing the
9th Agrotechnology Conference titled: "Developing Sustainable and Resilient Agrofood Chains" to be held on Monday, December 14, 2020 in virtual format.
Since 2012 the American-Hellenic Chamber of Commerce has been continuously organizing the Agrotechnology Conference, which has become the most prominent regional platform for highlighting current trends and challenges faced by the primary sector and the food industry.
Sustainability in the agrofood market is a pressing need and it will be the focus of this year's conference. The E.U. plays a central role in transforming the way of producing, distributing and consuming food among its members and beyond. Targets set by the Farm to Fork strategy and by extension the EU's Green Deal, create new business and investment opportunities yet pose serious challenges, and our goal is to make key local stakeholders aware of both. It is also ascertained that technology is a crucial factor in achieving these targets.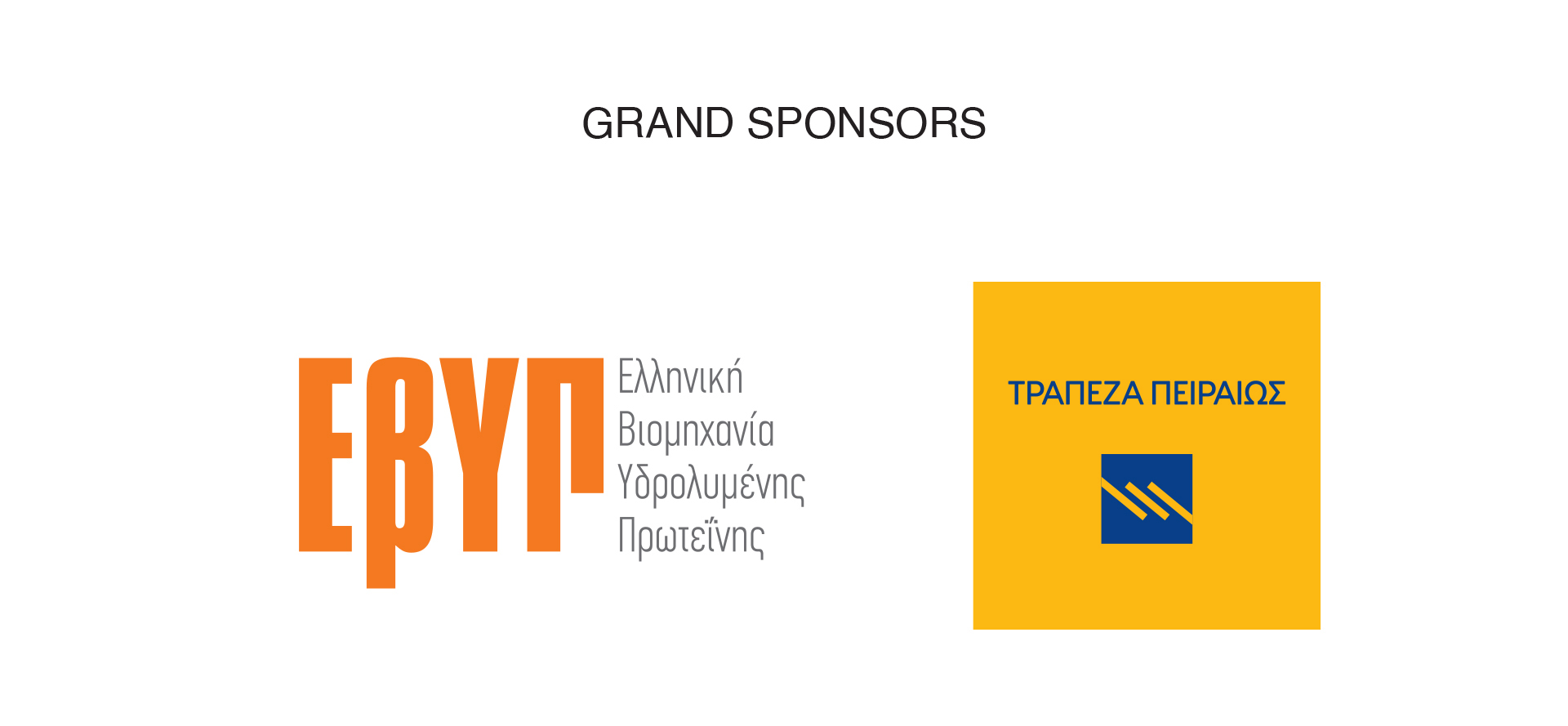 This page will be continuously updated.