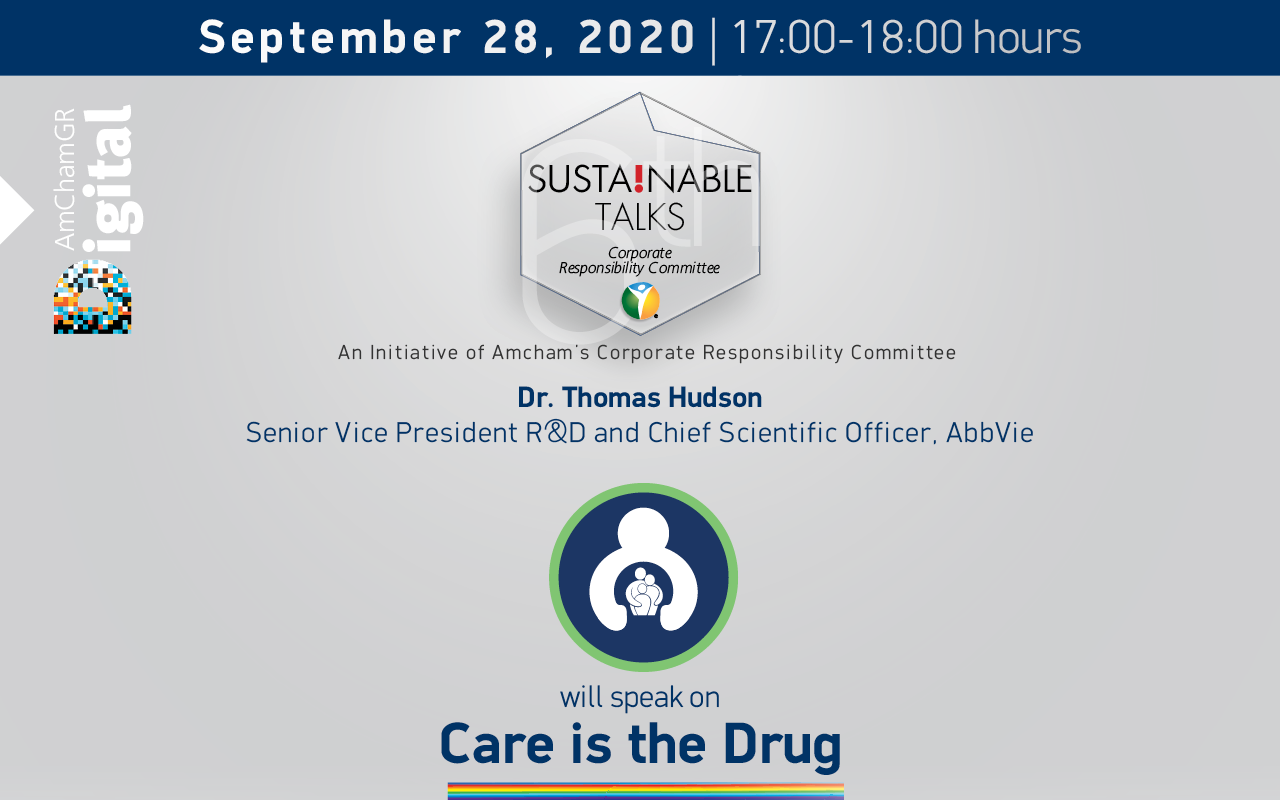 The Corporate Responsibility Committee of the American-Hellenic Chamber of Commerce convened its 6th Sustainable Talks initiative, Care is the Drug, on September 28, 2020. Sustainable Talks is a series of single subject discussions aiming to create a constructive dialogue platform on the integration of the United Nations Sustainable Development Goals (SDGs) into the Greek business reality.
AmChamGR has built a solid record of promoting values-driven and purpose-driven business as the unquestionable contemporary standard for corporations that not only understand the critical issues of sustainability (economic, social, environmental) related to their operation, but also walk the extra mile for addressing challenges of global proportions for the common benefit for people and planet. Within this context, the work of Amcham's Corporate Responsibility Committee sheds light onto contemporary business strategies and practices that connect business with societal purpose, that connect business with the global Vision for Sustainability.
Pharmaceutical Business, one of the fastest growing and most influential business sectors in the world, does not need to search for a societal purpose; it is already built in the business model, in the products and services they provide: health and wellbeing of mankind. Amid the colossal pandemic crisis, this purpose is more crucial as it will ever be.
The discussion led by Dr. Thomas Hudson, Senior Vice President R&D and Chief Scientific Officer, AbbVie, focused on the fascinating subject of the future of medicine and its social impact, elaborating on the multi-dimensional ties between Health and Prosperity. Dr. Hudson elaborated on the challenges and breakthroughs under the pressure of a worldwide health crisis, the value of collaboration among pharma companies for the benefit of life-essential discovery and the scientific advancements that drive societal growth on a global scale.
Vasiliki Angouridi, Managing Editor of News4Health.gr, facilitated the fruitful virtual discussion.