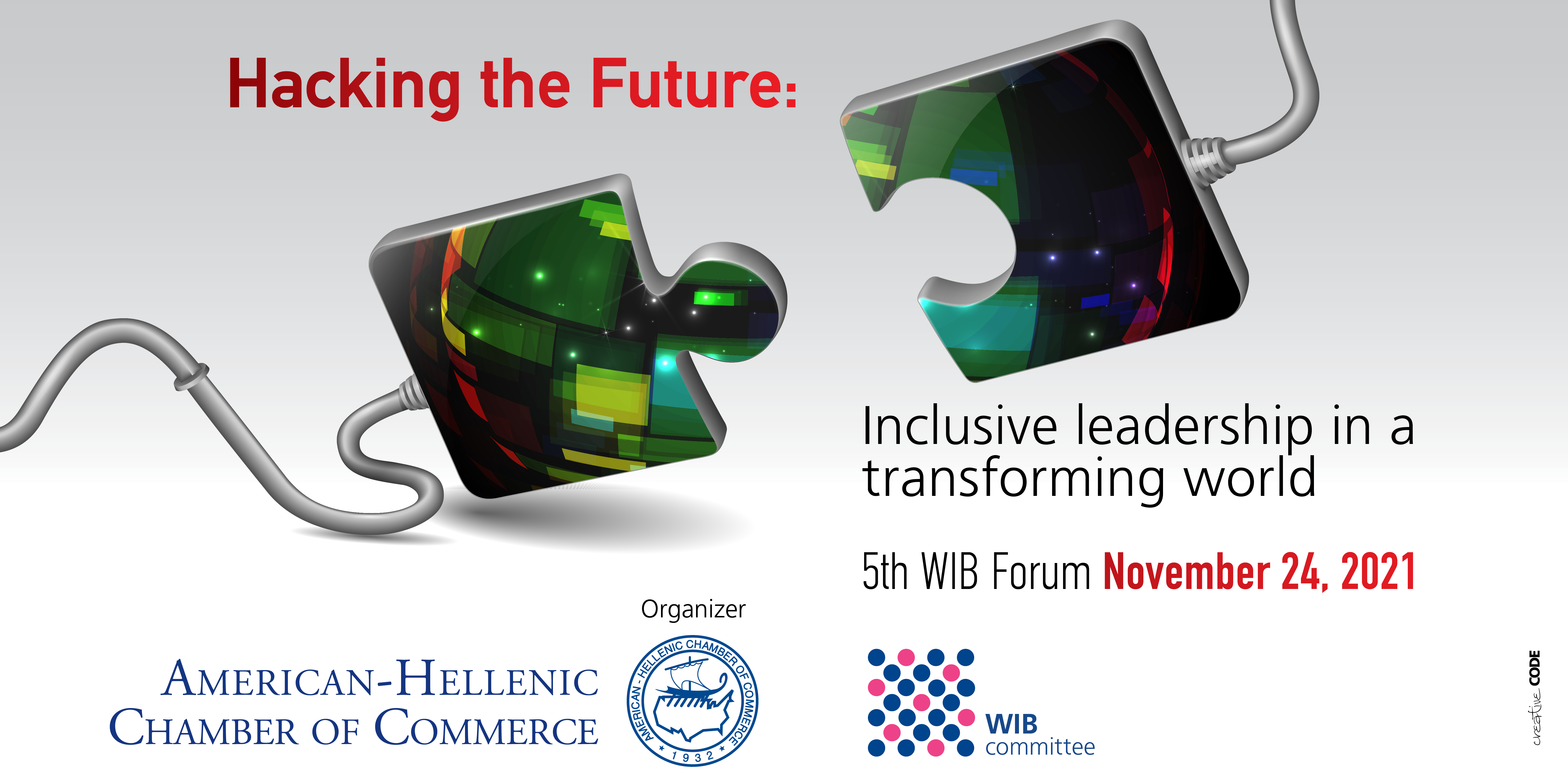 The Women in Business (WIB) Committee hosted its virtual 5th WIB Forum, Hacking the Future: Inclusive leadership in a transforming world, on November 24, 2021.
Since the pandemic outbreak, changes in the workplace have been exponential and the emerging digitalized work life and technological acceleration created new and unexpected challenges. In the face of such unprecedented change, WIB Hacking the Future focused on the need to transform ourselves first, to embrace disruption, and step forward leading ourselves and our organizations by unleashing the power of all.
The 5th WIB Forum aimed to bring to clear focus through the insights of noteworthy speakers what it takes to be a disruptive leader in a post pandemic world, bringing about transformation, while delivering results, and to take to the next level, the new leadership mandates for empathy, inclusion, diversity, resilience and adaptivity in the new ESG and sustainability challenges.