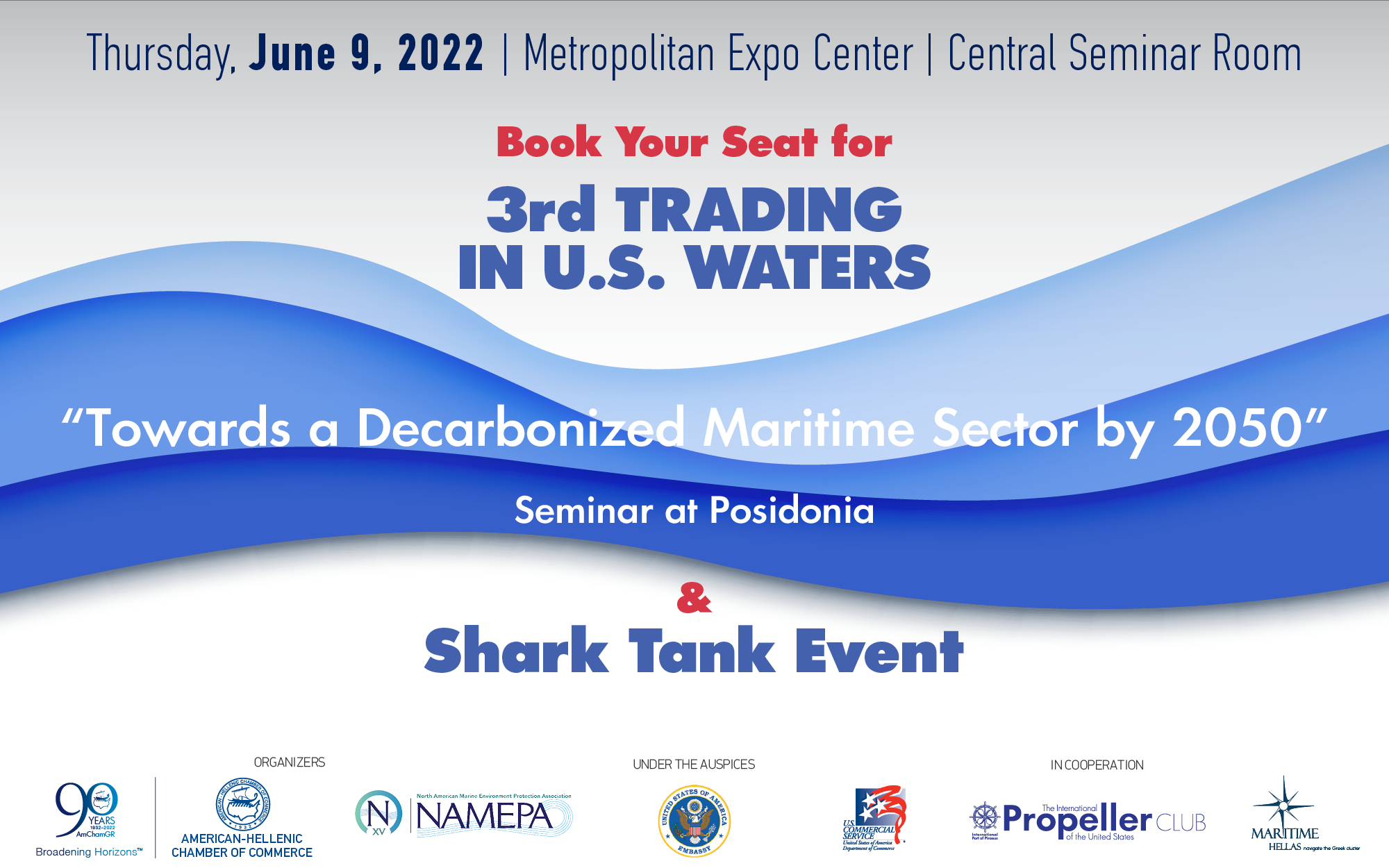 The 3rd Trading in U.S. Waters Seminar entitled: Towards a Decarbonized Maritime Sector by 2050 was held on June 9, 2022, at the Metropolitan Expo Center during Posidonia Week and attended by a broad audience, representatives from the global maritime community. Key issues such as digitization, cybersecurity, decarbonization presented by the distinguished guests during the seminar while the new initiatives in regulatory enforcement for the marine safety, security, and environmental stewardship and compliance updates for the ships trading in U.S. Waters kept the public interest undiminished until the final roundtable discussion on the shipping sector's decarbonization by 2050. "The realization that the impact of the energy transition will be significant on one hand, and the critical nature of environmental and societal risks on the other, will guide the efforts in selecting the right energy sources for the future. Collaboration is the key word. Collaboration between all stakeholders, shipowners, fuel suppliers and energy producers" stated AmChamGR president Nikolas Bakatselos.
The SHARK TANK Event was held right after the Seminar and was marked by great success and participation by more than 200 participants, shipping sector representatives from Greece and abroad.  This exciting idea, based on a U.S. TV show, was designed to introduce the latest innovative companies advancing the shipping industry to the global audience. A panel of shipowners/potential investors ("SHARKS") watched the presentations or the representatives of six U.S. new tech companies ("CHUM") which showcased their ideas and received instant feedback from the industry. The Sharks panel decided which technology was the most promising one to reserve the prize. An event with significant added value for all the participants.
Both events were organized by the American-Hellenic Chamber of Commerce (AmChamGR) and the North American Marine Environment Protection Association (NAMEPA), under the auspices of the U.S. Embassy in Athens, in full cooperation with the Commercial Section of the U.S. Embassy and in cooperation with the Int'l Propeller Club of the United States, Int'l Port of Piraeus, and the Maritime Hellas Shipping Cluster-Hellenic Chamber of Shipping.
We sincerely thank our sponsors who made these organizations feasible.
The 3rd Trading in U.S. Waters Seminar Sponsors: AMERICAN BUREAU OF SHIPPING | BLANK ROME | BCG | EY | HUDSONANALYTIX | IBM | NAVIOS MARITIME HOLDINGS | Northeast Maritime Institute | PERFORMANCE TECHNOLOGIES |
THE AMERICAN P&I CLUB
and
The Shark Tank Event Sponsors: AMERICAN BUREAU OF SHIPPING | CHARTERWELL MARITIME S.A. | NAVIOS MARITIME HOLDINGS | NEMO | THE AMERICAN P&I CLUB
SEMINAR INVITATION
SHARK TANK EVENT INVITATION
SPEAKERS BIOS
SEMINAR SPONSORS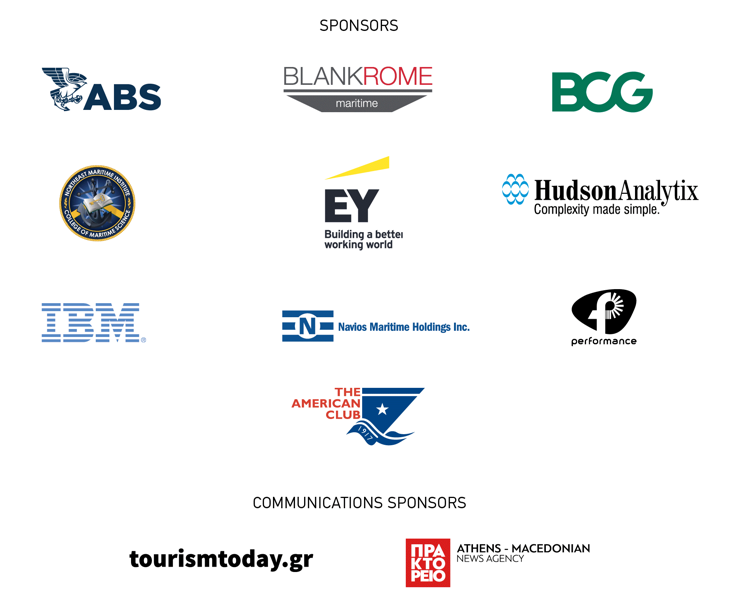 SHARK TANK EVENT SPONSORS