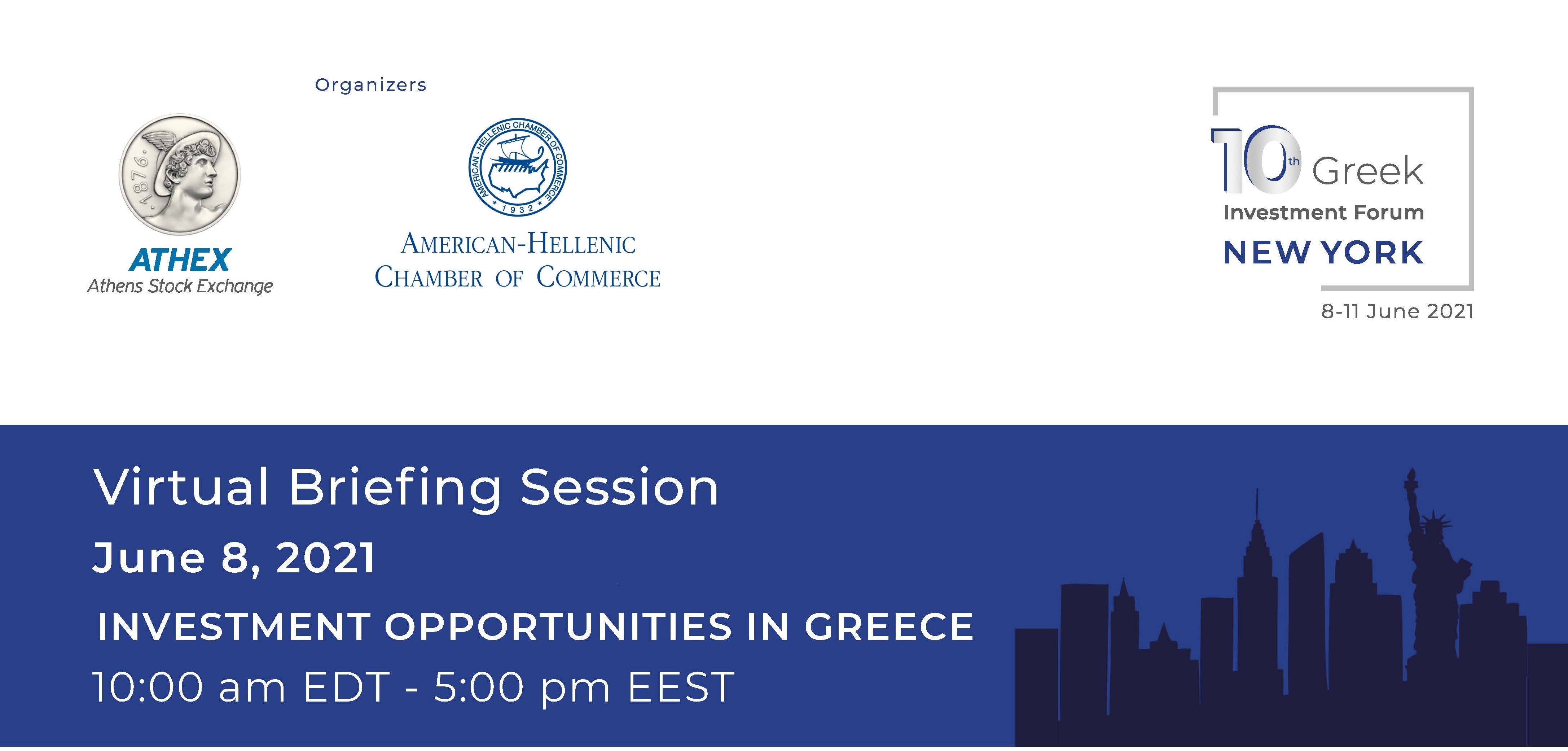 The Athens Stock Exchange (ATHEX) and the American-Hellenic Chamber of Commerce (AMCHAMGR) are organizing the annual 10th Greek Investment Forum in New York from June 8 to June 11, 2021 in hybrid format (limited physical presence and extended digital participation).
The Forum is an initiative of these organizations, which have joined their forces since 2012 in order to present and promote to the U.S. Greece's investment and business opportunities and tighten economic relations. It is annually organized with the support of the Greek government and the participation of Ministers to strengthen the call to the U.S. business and investment community for cooperation with Greece and its business.
This year's Forum, celebrating its 10th anniversary, includes a briefing session with Ministerial presentations and discussions on the Greek economy and the perspectives of investments in Greek capital market. The significant structural changes and reforms that have recently taken place in the country will be presented, as well as specific business plans that may interest US investors and Fund representatives participating each year at the Forum.