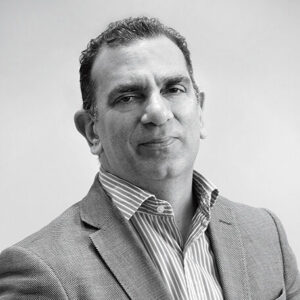 As workers reluctantly return to the office and the world shifts toward hybrid work models, companies are called upon to reexamine traditional notions of control and redefine workplace flexibility.
For most people, one of the best elements of working from home was the increased autonomy and flexibility that they enjoyed in terms of both time and place. Yet as we move into the post-pandemic era and workers return to the office, the question that we must now answer is how to satisfy the demand for continued autonomy and flexibility in the new hybrid work model.
Flexibility must also be built into the workplace itself to meet the evolving needs of hybrid work
Hybrid work, however, is not just about giving people flexible schedules. Flexibility must also be built into the workplace itself to meet the evolving needs of hybrid work, which, according to recent research and observations from around the world, are constant. But there's a problem: Traditionally, most workplaces are designed to be more fixed than fluid and don't give people much control at all. And when conditions change, such as when a pandemic hits or the way we work changes, spaces can't adapt easily. But they need to, and the reason is twofold: on the one hand, workers need autonomy in how they use and adapt their workplaces, and on the other hand, companies need the flexibility to quickly respond and adapt their spaces to workers' needs.
People expect more individual control, especially when they can't find places for focus work or video calls, which are now par for the course. Places where people can find some privacy will be among the most coveted in a hybrid office. Three of the top four elements people value most today relate to access to private spaces. Without dedicated workstations, flexible workspaces can help people reduce visual and auditory distractions and achieve the level of privacy they need for focus work or video calls. We have seen employees create spaces with varying levels of privacy by wrapping workspaces with freestanding privacy screens or mobile whiteboards. By adding elements to create visual privacy, people can concentrate significantly better than when sitting in completely open areas. And on the other hand, they're also creating hybrid collaboration spaces by pulling together mobile tables, whiteboards and mobile carts that can house digital display devices in social spaces.
Organizations need the flexibility to make bigger changes quickly and easily to their space, as they try to figure out what types of spaces their people will need for hybrid work. No one knows exactly how the office needs to change for hybrid work, and it will be different for every organization. The next couple of years will need to be an ongoing workplace experiment to understand what types of spaces best support hybrid work, and to be able to respond quickly, the workplace will need to be incredibly fluid and agile. Adaptable architectural elements, such as moveable walls, phone or meeting booths, that can be easily moved by facilities teams to add more private spaces quickly are adaptable privacy solutions that can help maximize real estate and give organizations the flexibility they need to respond to changing needs. In the words of Cherie Johnson, Director of Steelcase Global Design, "It's never been more important to have highly flexible furniture and architectural solutions that can easily allow spaces to transform as needs change. These types of solutions will be critical for building a resilient real estate strategy."