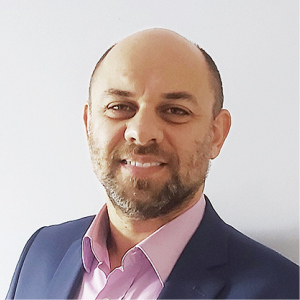 As Europe works toward its digital targets for 2030, Greece must double down or risk being left behind.
Examining the progress made toward the EU's Digital Decade ambition, Deloitte's latest study for Vodafone took a deep dive into the details and progress of each EU member state and ranked the countries according to progress made toward various digital transformation targets. Greece did not fare well. In fact, it ranked last in most of the categories. Strikingly, there is one metric that should act as a wakeup call to business owners, statesmen in the field of education, parents, and people whose skillset needs a rapid do-over if they want to stay relevant and futureproof: the country's number of ICT specialists. The study, titled "The Progress Towards the EU's Digital Decade Ambition – Final Report," shows that Greece will need 400,000 more IT and new technology professionals by 2030 in order to meet its target. It's hard to see how this will happen.
Some might argue that the wages for the sector in Greece are still lagging considerably compared to those in the US, EU and Middle East, prompting new IT professionals to migrate abroad in search of a better and more rewarding career. So what can be done? My opinion is that Greek technology companies have a vital role to play: We need to educate our audience, make them understand how important it is to embrace the new technologies and the world they bring. We need to inform our business ecosystems about how new technologies will shape their operating field and enable new opportunities and growth. They must understand that they need to invest heavily toward their digitization, to both improve their competitiveness and create a much better financial environment for IT professionals. Heraclitus said that "Everything flows"—the flow of progress is loud and clear, but not moving forward at full speed poses a threat to the businesses, organizations and professionals that choose to stall: the threat of being irrelevant. A new world is forming around us as we speak, and those who will get on board will have plenty of opportunities for growth, development and advancement.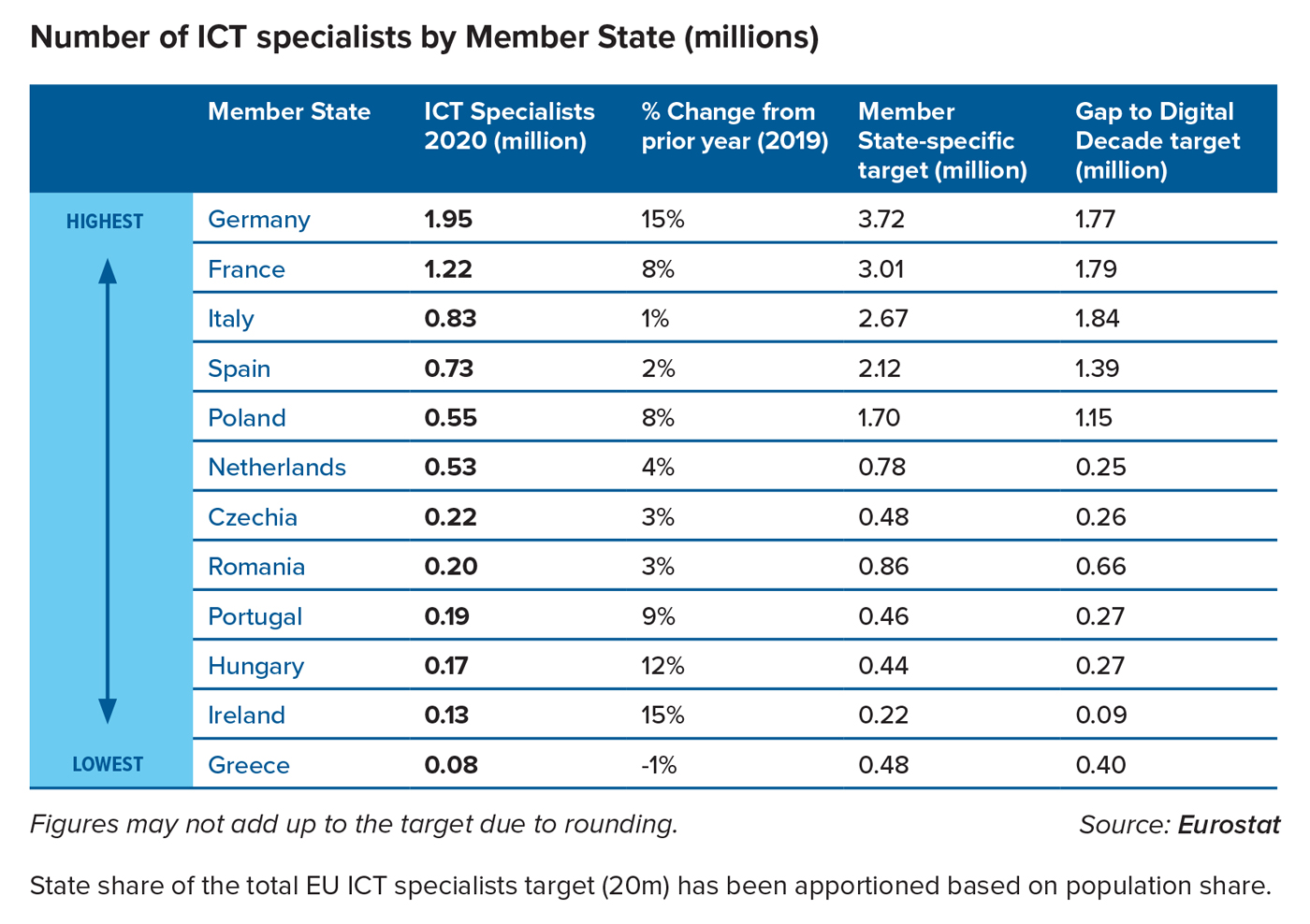 Is educating our audience enough? We, tech professionals, need help. We need the state, education decisionmakers, and influencers to join us in clearly articulating the message that a new world is coming and that we must take steps to ensure that, as a country, we are leaders and not laggers. We have the potential to pioneer the digital transformation of EU states, as we are a very attractive destination for digital nomads, but the infrastructure, professional motives and judicial framework need to be adapted fast. Steps are being taken and progress has been made, but it is not enough. We need to pick up the pace, work harder and smarter, in order to achieve the EU targets. Demanding? Yes. Rewarding? Beyond our wildest expectations.
The full report can be accessed online at https://vodafone.com/sites/default/files/2022-03/progress-towards-eu-digital-decade-ambition.pdf