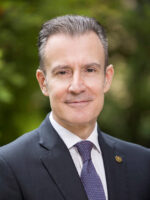 Message from the President
We are facing an unprecedented climate and biodiversity crisis that's only about to get worse. Our habit of overproducing and overconsuming is first and foremost to blame; human-driven resource extraction and processing are responsible for more than 90% of global biodiversity loss and water stress. This is exactly why the transition to a circular economy is of paramount importance and why the EU's new Circular Economy Action Plan is one of the main building blocks of the European Green Deal. We need to relearn to share, reuse, repair, and recycle products and materials for as long as possible. The American-Hellenic Chamber of Commerce is committed to this, and we recognize the need to limit overextraction and overproduction and drastically reduce waste. Dedicated to promoting this vision, our Circular Economy Committee works to underline the importance of implementing a circular economy, stays up to date with the latest developments and best practices in the field, and participates as well as organizes top-notch events that seek out and engage leaders in the field.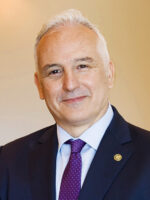 Message from the Director
AmCham Greece is committed to supporting sustainable development goals and contributing to the vision of a waste-free future. Achieving such a goal entails a departure from the traditional linear model of extract-use-discard to a new circular model of reuse-recycle-recover. The challenge for businesses is how to implement resource-efficient circular thinking in a way that allows them to retain value and boost the bottom line while reducing waste and benefiting society. This is the main focus of our Chamber's Circular Economy Committee, which works through different initiatives and events to raise awareness and promote circular economy best practices and circular entrepreneurship. With these goals in mind, and focusing on the impact of plastic pollution in our seas, AmCham Greece has partnered with AmCham Cyprus and AmCham Israel to launch the Litter Free Eastern Mediterranean Forum this September in Athens. Aiming to involve more of the region's AmChams down the road, the new initiative seeks to serve as a borderless platform to discuss developments, best practices and solutions and to engage and inspire citizens to adopt a waste-free lifestyle.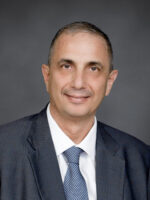 Message from AmCham Cyprus
Strategic Partners of the Litter Free Eastern Mediterranean Forum
AmCham Cyprus is thrilled to join AmCham Greece as a strategic partner in its vision for a waste-free Eastern Mediterranean. We are committed to supporting the sustainable development goals for this area while also contributing toward reducing the effects of climate change. We are looking forward to the upcoming Litter Free Eastern Mediterranean Forum in September, aiming to discuss and share best practices and solutions, create and support awareness and culture building initiatives, as well as potentially contribute toward new programs and policies. To be successful, efforts of this scope and scale need to include the participation of the region's countries as well as national and regional sectors such as maritime and tourism. AmCham Cyprus, through its Energy and Sustainability Committee, is looking forward to actively contributing and being a part of this effort toward a zero waste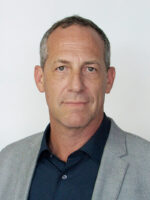 Message from AmCham Israel
Strategic Partners of the Litter Free Eastern Mediterranean Forum
AmCham Israel, as a warm supporter of circular economy actions, joins forces with AmCham Greece as a strategic partner. Building an ecosystem of relevant stakeholders, identifying opportunities for regional collaboration, and creating a platform of awareness and implementation of environmental actions is a principal need to limit and confront the side effects of climate and water pollution. To this end, we are honored to be part of the Litter Free Eastern Mediterranean Forum (LFEMF) in September 21, which will set the foundation to explore innovative environmental solutions, to adopt policies and actions towards a more environmental and litter free mindset.
Toward a Holistic Circular Economy Model
The Litter Free Eastern Mediterranean Forum
The Circular Economy Committee (CirclEC) of the American-Hellenic Chamber of Commerce is a pioneering committee promoting the new economic model of circular economy, both vertically and horizontally. In its mission statement, circular economy is conceived lato sensu and in a crosscutting manner to promote and implement circular governance at the level of the administration and circular entrepreneurship at the business level. Building capacity, sharing knowledge and best practice, raising awareness, and developing circular networking and circular cooperation patterns among its members, but also at the national and international level, and involving to that effect other AmChams as well, are its key objectives.
CirclEC is a sounding board and has the ambition and potential to act as an excellence center. It has organized several events on key circular economy issues and drafted a position paper with proposals and recommendations on circular economy which the Chamber has shared with the competent ministries and authorities in Greece.
An important upcoming milestone is the organization of an event titled "Litter Free Eastern Mediterranean Forum: Shaping Partnerships for a Sustainable Future" in cooperation with the AmChams of Cyprus and Israel. Plastic pollution is very heavy in the Mediterranean and, through microplastics, has already contaminated the food chain. It affects the marine environment, its biodiversity, and our quality of life, and in particular the fisheries, aquaculture, and tourism sectors. The climate crisis accentuates this phenomenon.
As CirclEC's main aim is to mainstream circular economy in all the policy areas, the Litter Free Eastern Mediterranean Forum will promote circular tourism, circular fisheries, and aquaculture as well as Circular ESG in the region, and will shed light on the holistic circular economy model.
The American-Hellenic Chamber of Commerce Circular Economy Committee
To promote circular economy actions by organizing events, to inform AmCham's members on all European and national updates, to present best practices that enhance circular economy and environmental policies, to act as a think tank or sounding board and participate in public consultations and in national and international forums and events, and to act as a liaison between the business community and the Greek government.
Key Issues
Promote circular economy actions with events and publications
Inform AmChamGR members regarding European and national developments
Foster best practices and strengthen cooperation between Greek and U.S. companies
Act as a think tank in shaping positions on circular economy issues, both vis-à-vis the government as well as the EU and participate in public consultations for bills on circular economy issues
Participate in international and national conferences on circular economy issues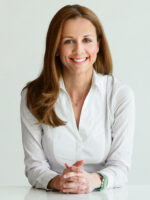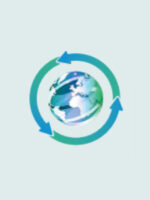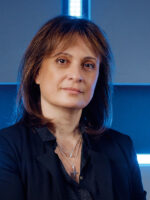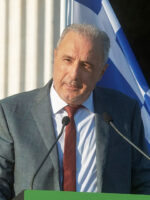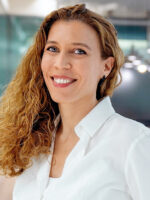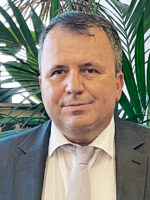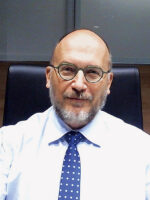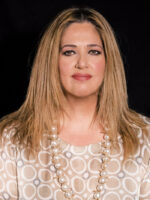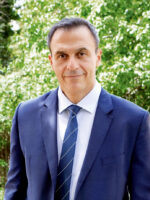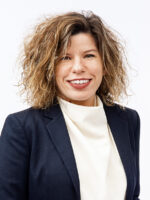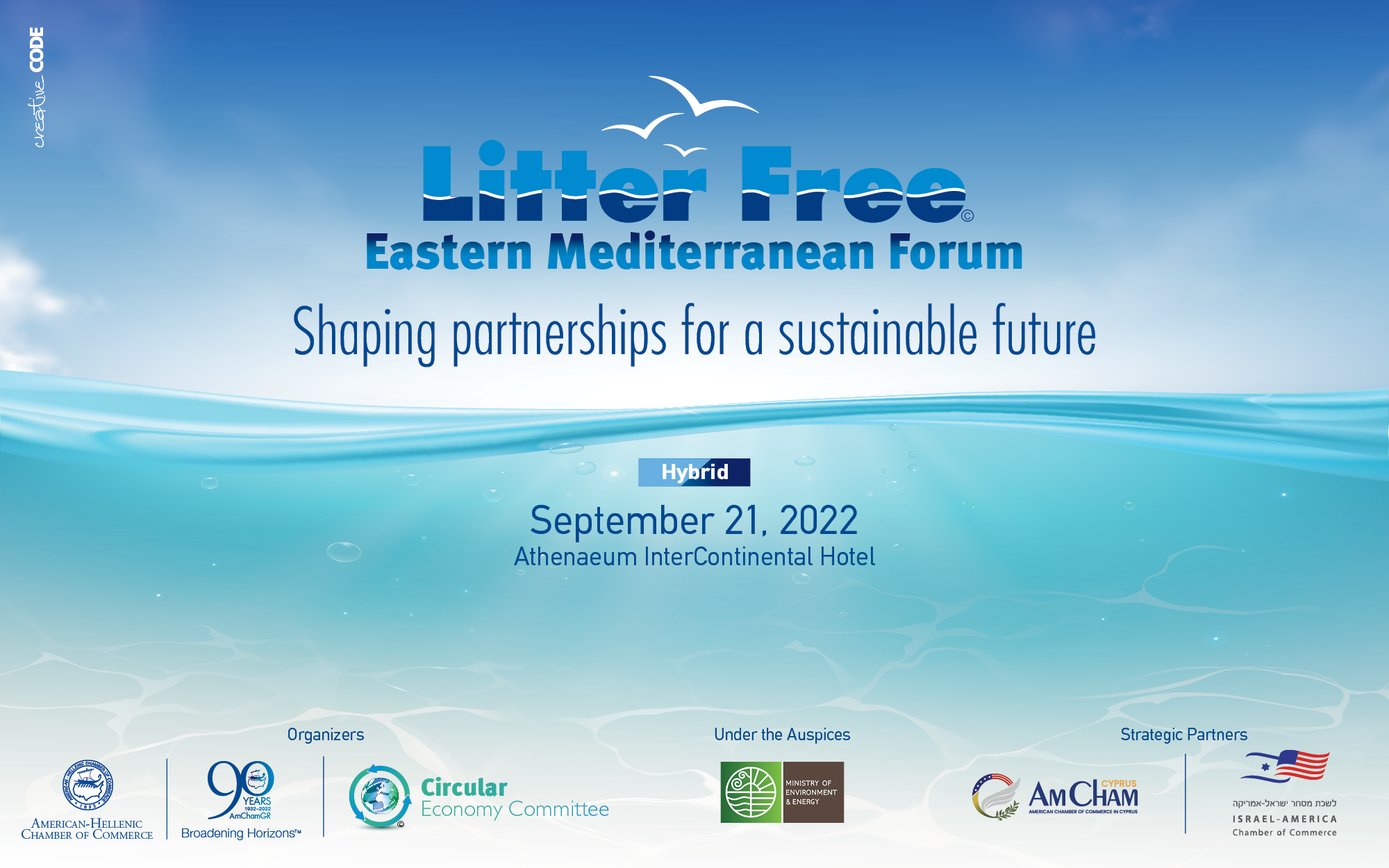 Litter Free Eastern Mediterranean Forum (LFEMF)
The American-Hellenic Chamber of Commerce and its Circular Economy Committee, taking into consideration the increasing environmental degradation and marine ecosystem pollution in the Mediterranean, are organizing the first Litter Free Eastern Mediterranean Forum (LFEMF), to be held on September 21, 2022, at the Athenaeum InterContinental Hotel in Athens. This highly focused forum aims to shed light on the current state of marine pollution in the Eastern Mediterranean and look at ways to limit it—on the one hand, by calling upon companies to explore and implement innovative environmental solutions, and on the other, by inviting citizens to adopt an environmentally conscious litter free mindset.
Aiming to set the foundations for the establishment and maintenance of a sustainable ecosystem in the region that will contribute to the development, stability and prosperity of Eastern Mediterranean countries, AmCham Greece is launching the Forum as a joint regional initiative with the American Chamber of Commerce in Cyprus and the Israel-America Chamber of Commerce and with the support of the US Embassies, governments, academic institutions, organizations, and Chamber members in the two countries. The Litter Free Eastern Mediterranean Forum will address key issues on litter pollution, mainly from plastic, showcase the latest technologies and best practices, and lay out the steps that should be taken to limit this problem and protect the Mediterranean marine ecosystem. The Chamber's aim is for the Forum to become an annual event, and we look forward to the participation of a growing number of Mediterranean countries each year. Our goal is to engage as many regional AmChams as possible down the road, create new regional business partnerships, and demonstrate the Chambers' network capabilities in mobilizing stakeholders in addressing major challenges.
In this context, we envision the Litter Free Eastern Mediterranean Forum developing into a significant platform for regional collaboration that will enhance environmental agility, foster strategic business partnerships, and promote policies, actions and best practices for a clean Mediterranean Sea, doing so with the support of all involved countries, businesses, and citizens as well.
Topics
The Eastern Mediterranean Today
Sustainable Maritime Environment
Microplastics Challenges
Start-ups & Technology as the Driving Forces for the Eastern Mediterranean Circular Policy Adaptation
Unregulated Fishing as a Threat for a Viable Ocean Economy
Sustainable Blue Economy
Confirmed Organizations
UNEP/MAP
Union for Mediterranean
International Maritime Organization (IMO)
Hellenic Center for Marine Research (HCMR)
European Bureau for Conservation & Development (EBCD)
European Bank for Reconstruction and Development (EBRD)
European Investment Bank (EIB)