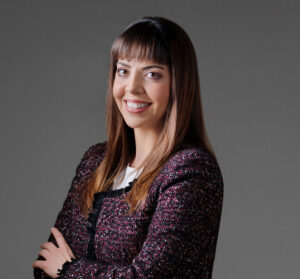 Sustainability n. 1. The ability to be maintained at a certain rate or level; 1.1. Avoidance of the depletion of natural resources in order to maintain an ecological balance.
Sustainability presents a challenge due to its breadth and complexity. The very terminology and even the meaning of sustainability have changed over time. In business, we have seen it evolve from "corporate social responsibility", which generally refers to the practices and policies that a company adopts to promote positive impact, to ESG (Environmental, Social, Governance) which is a metric-based reporting process that promotes ongoing assessment, monitoring and improvement.
Right now there is a growing business imperative to address sustainability for most companies. The material risks they face are broadening and becoming more complex with the realities of climate change, global health pandemics and rising industrialization. These mounting risks are seeing a global movement emerge, driven by capital markets, governments, community and various stakeholders calling for transparency and accountability across ESG to better understand the impact of business and industry on the environment and our societies. To date, business has not fully accounted for the true cost of doing business, and as such, those costs have at times been unduly passed on to others.
A number of external market drivers are evolving at lightspeed and challenging organizations to remain agile, presenting an urgent need to embed continuous consideration and improvement processes. First of all, investor and stakeholder appetites are increasingly moving away from short term gains to longer term purpose, followed by an enormous reallocation of capital toward the green economy. The international network of investors founded in 2005 by then UN Secretary-General Kofi Annan, has developed six Principles for Responsible Investment (PRI), promoting a fuller consideration of ESG factors by institutional investors. At the beginning of 2020, more than 2,000 PRI signatories, from over 50 countries, representing approximately $80 trillion assets under management had signed up to the Principles: from rating agencies looking at integrating ESG factors into their credit assessments and overall rating processes to professional investors regarding ESG factors as being integral to assessing the quality of a company.
Secondly, businesses will need to focus on adequate risk management, since most of them seem already being challenged to provide adequate solutions: as a result of climate change and energy transition, there are physical (extreme weather), transition (technology, market shifts) and regulatory (government policy/ carbon tax) risks that will see many companies under pressure to operate. Along with these, social risks including diversity and inclusion, talent and workforce considerations, can no longer be ignored.
It is imperative that we rethink how our businesses operate and behave
Thirdly, regulation and government, industry and institutions are waking to the costs of inaction. The EU taxonomy comes into force in January 2022, requiring listed companies with more than 500 employees to disclose that proportion of their sales and capital expenditures to comply with the taxonomy's definition of sustainability. Many other countries are similarly looking to enforce new compliance and disclosure measures in the near future.
Last but definitely not least, customers, vendors and employees require more transparency and better action: as markets are being disrupted and new markets rapidly emerge, organizations that integrate sustainability into their business stand to realize benefits as consumers and stakeholders reward those that demonstrate the social license to operate.
With nature loss and climate risk continuing to accelerate at unprecedented rates and the costs of inaction increasing, a more rigid and challenging policy environment is expected. Business as usual is no longer an option with more acute economic, environmental and health crisis events likely. Companies will need to stay informed around industry and government policy that may impact their business, both locally and globally.
Sustainability improves financial performance, builds customer loyalty and attracts and engages employees
It is imperative that we rethink how our businesses operate and behave if we are to ensure our systems and foundations are resilient and fit for a sustainable future. Right now, it is not a question of whether a company should do anything — doing nothing today is not an option — the question is how companies will respond. The pandemic and extreme climate events remind us how interconnected economies, environment and societies are, and that anyone's individual success is largely driven by society's success. In addition to being the right thing to do, a variety of research and studies show that sustainability creates value for businesses. It suggests sustainability improves financial performance, builds customer loyalty and attracts and engages employees.
Businesses nevertheless are overwhelmed by all there is to do, and a great part of the challenge is understanding where to start. The roadmap is not meant to be linear, and the adoption and execution of sustainability will not be the same in any two businesses. But what is important, is realising that it is an ongoing journey that will increase in value and importance. In our firm, for example, we have developed a five-stage maturity roadmap that helps illustrate the sustainability integration journey. It aims to help simplify the complexities of sustainability and to promote the value that sustainability integration can create for a business.
ACTIVATING – A business at this stage is looking to activate its sustainability agenda by assessing and prioritizing its materiality risks and opportunities through the lens of various stakeholders. The process involves education, training and a review of the business operations and governance.
COMPLIANT – A business at this stage has elements of a sustainability program in place, albeit on an ad hoc basis as a result of being reactive and narrowly focusing on responding to regulatory and stakeholder requirements.
PROACTIVE – A business at this stage has approached its sustainability program in a systematic, whole-of-business approach, looking to boost value creation opportunities internally as well as externally.
STRATEGIC –A business at this stage has embedded sustainability across most parts of the business and is developing products and services, with a focus on circularity and technology, and ensuring they have a positive impact in the markets they operate in.
PURPOSE DRIVEN – A business at this stage has embedded sustainability across all parts of their business and is using social, economic and environmental criteria beyond what is required by law to positively impact those in their value chain.
Change is upon us. The better we are prepared, the most likely we will be successful in this imperative transformation journey.