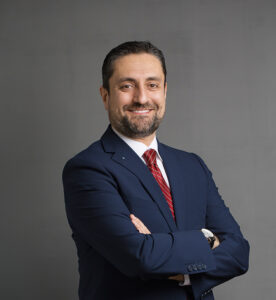 In this world in which we live and operate, every business is directly or indirectly involved in real estate. Each company needs space to create, store, sell and distribute its products and services.
Decisionmaking for a commercial property is a demanding task. Companies face several challenges during such longterm plans in current dynamic environments. An asset that is illiquid and inelastic is a hard-to-solve exercise with several what-ifs. Topics related to the purpose of the investment, the company's strategic direction, and the duration of the use of the asset may also need input from several departments within the company. Other queries are equally important, including favorable market conditions, the right way to secure available space (direct investments vs flexibility), potential business disruptions, technological advancements, and property cycle. Thus, strategy based on reliable information and professional advice is of the essence.
In 2019, 33% of total FDI was diverted into real estate in the country
Furthermore, feasibility and execution are two equally essential parameters when it comes to efficient strategic plans. During the process of strategy formulation, the market data will examine and verify its feasibility and efficiency. But the availability of information does not constitute advice. Overall, the "location, location, location" slogan does not apply in most cases anymore.
Successful execution heavily
relies on effective project management: Prices, materials, associates, documentation, and different people with different skills and backgrounds can either produce something extraordinary or lose themselves in translation. Coordination is key.
The quality of a real estate asset in business creates advantages that cannot be directly measured. It regulates productivity, directly and indirectly (e.g. modern environment, amenities, circulation of people and goods), and creates room for business growth in products, revenues, cashflows, and profits. All the above build satisfaction to workers, managers and top management/board of directors and generate better performance. At the same time, it is reassuring to the shareholders and potential investors about the company's longterm sustainability and growth.
The Greek real estate market has undergone a tremendous transformation since 2008. The crisis made us rethink fundamentals, evaluate how we used to make decisions in business, and establish new methods and processes on how we approach the industry. As a result, people are open to advice and guidance; the market has matured and shows signs of diversity. Furthermore, a data-driven decisionmaking system seems more reliable since complexity has also increased. More foreign players have entered the market, forcing locals to upgrade their views and processes on real estate. But there is always room for improvement.
As a result, in 2019, 33% of total FDI was diverted into real estate in the country, according to Enterprise Greece. Of course, the market has further potential, but it has become sophisticated, excluding companies and individuals with different mindsets and opportunistic behaviors. On top of that, not every submarket grows simultaneously and evenly, and longterm views always pay back.
—
The Real Estate & Development Committee was established at the end of 2019 to inform the chambers' members, to advocate, and to promote the market abroad, primarily to the USA. The members of this Committee, all distinguished market professionals, and I, intend to regularly communicate our views on market intelligence and drivers, to address critical improvements, and other related material via a series of articles, events, and other actions. Besides our two online events we've launched so far, we have recently decided to circulate a newsletter about the market and its trends every quarter as exclusive content for the members of AmCham.
You may visit our page on the Amcham website to learn more about us. Stay tuned and stay safe!