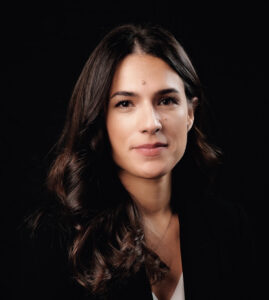 Perhaps the most obvious impact of the pandemic on the labor force has been the dramatic increase in remote working, with around 62% of employees aged 22 to 65 now working from home all or most of the time. And while it might have started as a necessity, today the vast majority (approximately 83%) of employees say they're doing it by choice.
There are many reasons for which remote work has been on the rise, including rapid advancements in technology and an increasing number of people opting for telework to transform their wellbeing. In Greece, remote work has become the norm for most businesses. Notably, prior to Covid-19, only 5% of employees worked from home, even though remote work was expressly regulated in Article 5 of Law 3846/2010. In March 2020, during the first lockdown, Greek employers had to abruptly switch to remote work conditions for the first time and without any preparatory work. One year later, almost 70% of the employers reported that more than half of their employees had been working remotely.
Greece has just entered the race, but to prevail in this new era, it needs to stay agile
In June 2021, the Greek government, aiming to keep up with rapid changes in remote work conditions, introduced Law 4808/2021, which brought extensive changes in Greece's employment landscape and, with Article 67, regulated remote work and explicitly defined its types and principles. The new legislative framework reinforced employee entitlements by acknowledging their right to disconnect, stipulating that the cost of all required equipment shall be incurred by employers, providing for equal treatment among employees, and laying down health and safety rules and obligations related to confidentiality and personal data; Ministerial Decision 98490/3.12.2021 determined the minimum monthly cost that the employer is required to pay for remote work.
Despite further legislative inactivity on this end, the new legislative framework is a turning point for Greek employment law and practice. Further special legislation is anticipated in order to better regulate and define the new law's remaining provisions, especially those concerning health and safety requirements, including formal inspections and suitability guarantees of employee workstations. In Spain, for example, employers are obliged by law to carry out risk assessments of employees' teleworking stations and ensure that it is free of any risks that could cause or aggravate musculoskeletal disorders.
The new law is still quite recent, and it appears that most employers have implemented a post-pandemic transition to a hybrid work model, combining remote and onsite work. Yet unless the law regulates clear rules for all aspects of remote work, employers will not be encouraged enough to maintain the labor market on the digital side. Taking into account the considerable real potential of remote work in Greece, now more than ever the country requires coordinated efforts, especially in terms of infrastructure and investments, as well as huge commitment on the government's and society's end to keep the future of work remote. Greece has just entered the race, but to prevail in this new era, it needs to stay agile and be ready to adopt and rapidly adjust to new trends as they come.