Climate change, population growth, urbanization, and changing levels and distribution of income are among the major factors putting pressure on the agrifood sector. The question now is what does the sector need in order to rise to the challenge and how do we support this endeavor.
Today, the agrifood sector is more than ever confronted with three major demands from our society: to provide food to the world markets; to keep rural areas lively and viable; and to optimize the good management of the environment and fight more effectively against climate change and risks linked to diseases.
Providing a single joint answer to these three challenges is certainly a challenge itself—but it is a feasible one, provided that we are willing to make effective use of science and innovations, so as to concentrate our efforts on double performance: economic and environmental. This is the very basic precondition of any success of global agriculture to ensure both growth and jobs on the one hand and environmental protection and sustainability on the other.
Investments in innovation and new technologies will play an essential role as they can bridge short-term challenges and long-term aspirations in the agrifood sector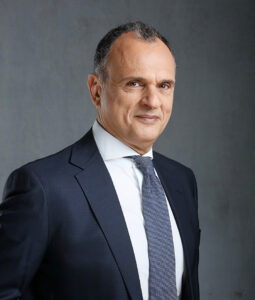 In this context, the EU's new Common Agricultural Policy will continue to ensure strong support for the unique European farming model, while it will also foster competitive and sustainable farming that "achieves more and better from less."
Knowhow and digital methods will play an essential role in shaping a smart, resilient and sustainable agricultural sector, and thus are both at the center of policymaking efforts.
Given the rapid changes and unexpected events at the international level, the development of the agrifood sector needs to be based on new standards. Farming and processing must be efficient, productive and profitable, and achieving this future for the sector will require significant changes—changes that will aim at driving modernization, increased competitiveness, improved efficiency, and sustainability.
In this regard, new strategies and innovative initiatives are needed more than ever to:
develop strong value chains,
encourage the operation of agricultural cooperatives and producer groups,
reduce production costs,
achieve economies of scale,
reduce the environmental footprint,
focus on energy use and efficiency in agriculture,
spread risk by diversification within agricultural production, and
link production with the end consumer.
Investments in innovation and new technologies will play an essential role as they can bridge short-term challenges and long-term aspirations in the agrifood sector. Of course, the rapid changes in technology and the use of innovations require at the same time the immediate adaptation and flexibility of human resources to be able to respond quickly and effectively.
Special attention must also be given to the newcomers in farming due to the rapidly aging community of farmers, considerations that oblige the market participants to support farmer succession and new entrants. Important aspects to be taken into account are: access to affordable land, policy provisions, market reforms, business support, education, financial investment, and monitoring.
Thus, Piraeus Bank, alongside funding, has a strategic plan to support the Greek agrifood sector, recognizing it as an important pillar of our national economy's growth.