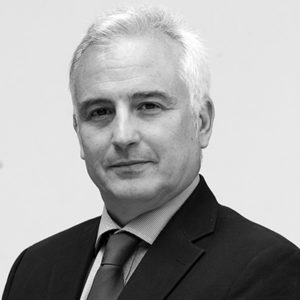 As we return to our normal routines following the summer holidays, we find ourselves at the beginning of a promising new era. The end of capital controls, the continued decline in the yield of Greek bonds, and the ECB's announcement of the resumption of its quantitative easing program are all good news for an economy that exited the bailout period just a year ago. Combined with the government's plans to reduce tax and bureaucracy and accelerate investment processes, these create much more favorable conditions and prospects for the country. Indeed, Pfizer's and Cisco's recent decisions to invest in establishing advanced research facilities in Greece attest to growing confidence in the Greek economy. It remains to be seen how quickly reforms will be implemented, notably in the area of public administration and digital governance, in order to maintain this positive trend.
Meanwhile, our country's exceptional relations with the United States are confirmed daily. Over the past two months, Greece has hosted visits by U.S. government officials and U.S. Secretary of Commerce Wilbur Ross to discuss areas of mutual cooperation such as energy, defense and security, investment, and trade. Secretary of State Mike Pompeo will visit Athens in October for the next official round of the U.S.-Greece Strategic Dialogue, which aims to significantly enhance cooperation in key areas from energy and trade to education, and culture. Our Chamber actively participates in the Strategic Dialogue working groups, representing bilateral entrepreneurship.
On the European stage, changes in the EC and ECB signal a new era in Europe, particularly in terms of overcoming differences between member states and reinforcing a unified front. With Brexit in the foreground, Europe wants to secure unity and the single market and boost growth through innovation and technology as a counterbalance to economic slowdown resulting from trade wars or regional conflicts, such as the recent bombing of oil facilities in Saudi Arabia.
Closely monitoring regional and international developments, our Chamber works to promote and strengthen entrepreneurship through a range of activities, interventions, and statements. In just the last two months, we have organized multiple meetings between members of government and U.S. officials, as well as an international energy conference, and a series of presentations and seminars at TIF 2019. Looking ahead, our work continues with important initiatives including our sixth successive Hellenic Pavilion at AUSA 2019, the US Export Forum, the 17th CSR conference, the 11th Thessaloniki Tax Forum, and of course the 30th Anniversary of the Economy Conference this December, a major milestone in our long history of organizing outstanding forward-looking events.
ELIAS SPIRTOUNIAS
Executive Director